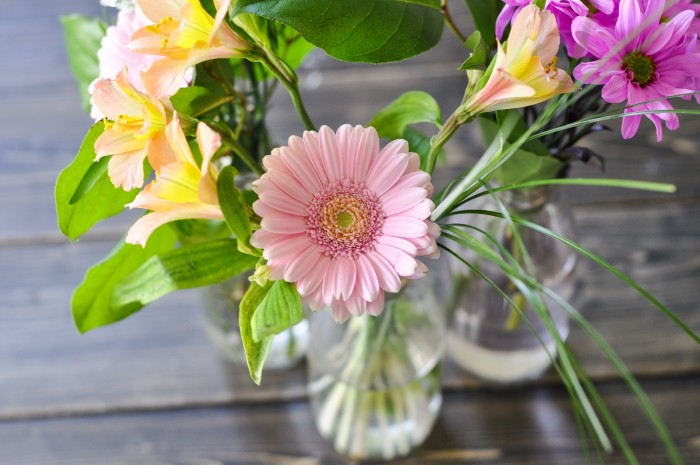 More than a few months ago, I was chatting with my friend, Alex, of Northstory, about milk bottles.
I said something very blogger-ish like, "Milk bottles are the new mason jars!"
And then she said, "Yeah. I know. I saw that in a Michaels ad."
Oh. You did?
Michaels got wind of that ALREADY? I wasn't setting a major trend… it had already been set?
Boo to that.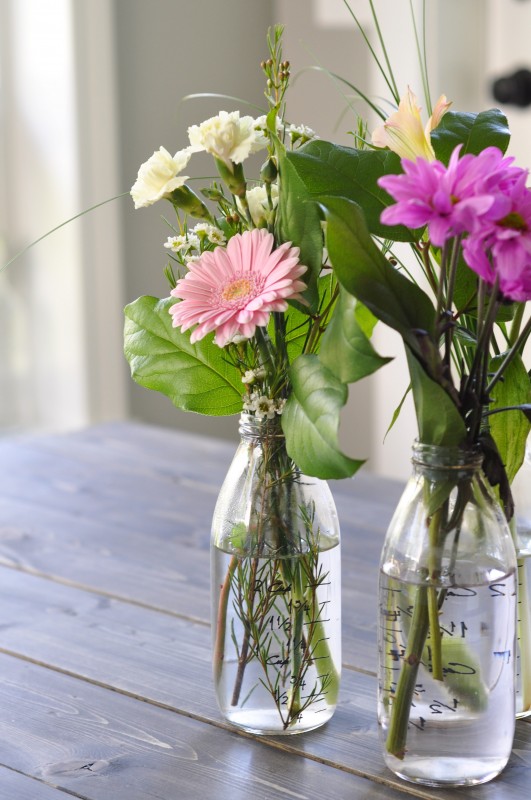 But this week, when I bought a cheap $7 bouquet at the grocery store and broke it up into three little milk-bottle arrangements, I thought, "Hell, this is blog-worthy. Milk bottles are at the thrift store all. of. the. time. We should be scooping them up!"
So I'm writing about it. Because you should keep your eyes open for these fabulous little glass vases.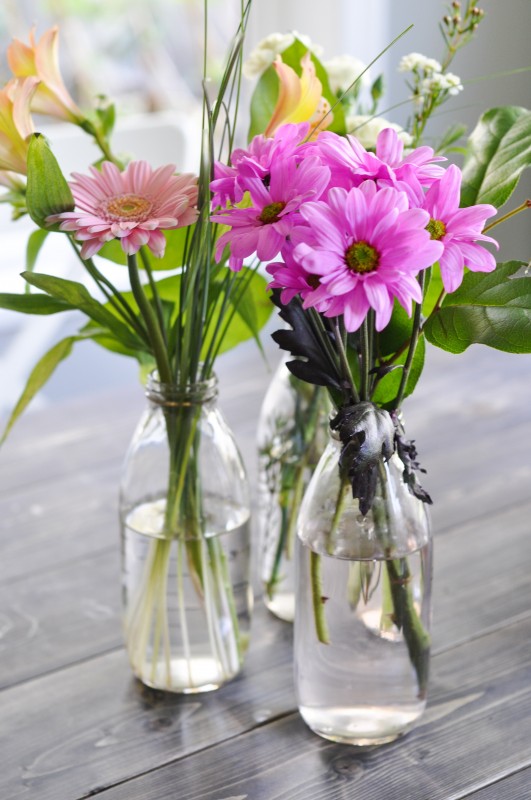 Milk bottles look lovely in groupings. They become a "deconstructed" bouquet. It sounds like Food Network, but for flowers, doesn't it?
You can buy bottles brand new – these are from Consumer Crafts – or you can find them for dirt cheap at garage sales and thrift shops.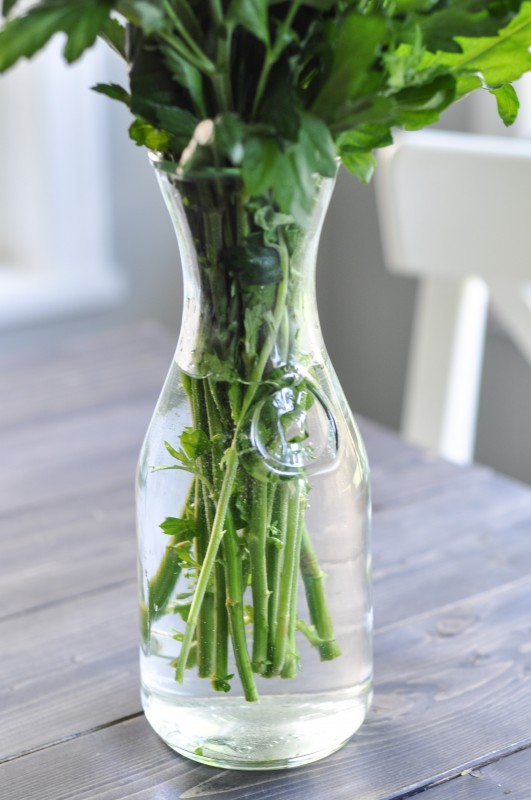 This litre-sized bottle was a dollar at my mother's favourite little thrift store haunt in her town. There were more, too!
I should have bought them.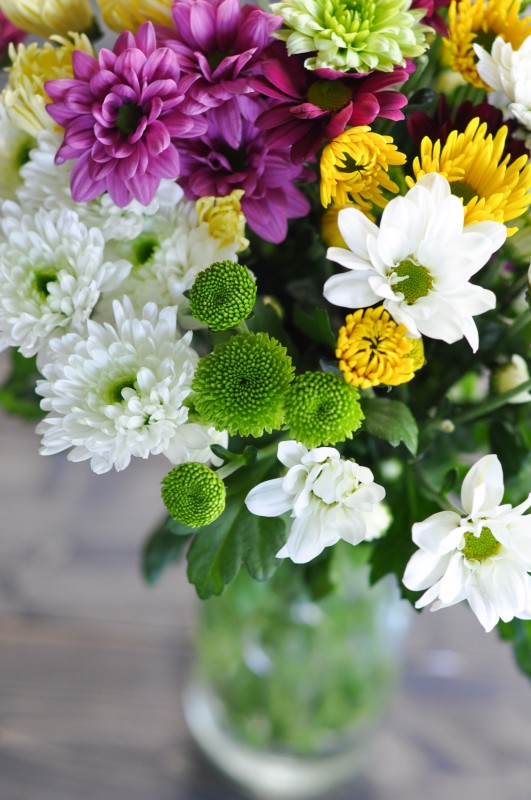 Don't let these hot little fellas get away from you. For spring bouquets that let you stretch your dollar – they work with the rustic, sparse look – go milk bottle hunting.
I didn't start the trend, but I'm definitely supporting it.