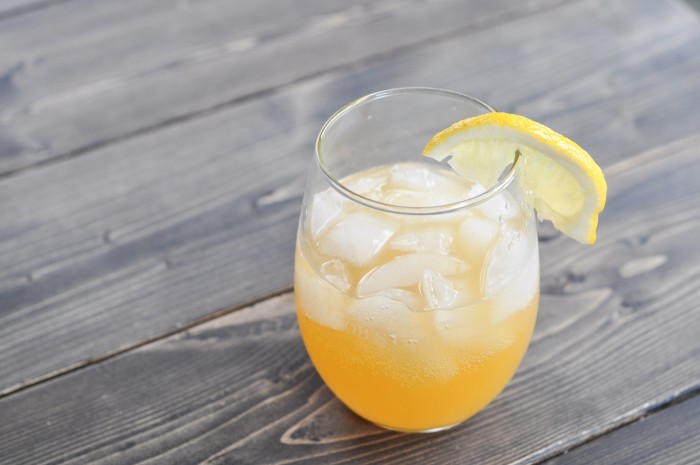 It's the weekend, and also – according to the calendar – it's Spring! The days are longer, the kids are bike-riding in the street, and we're starting to feel that spontaneous get-togethers – the "grab your kid and your lawn chair and come park in our driveway" parties – are going to be more than just a nice happenstance – they'll be necessary.
And if I'm going to start tempting the fates with spontaneous "Come on overs", I need to make sure that we've got the ingredients for fun cocktails on hand. I'm very lucky to be working with Okanagan Spirits Craft Distillery right now; they are a BC distillery that makes additive, preservative and colour-free liquors. I love this! They also just had a wonderful success at the World Spirit Awards in Denmark. They took home two major awards: The Distillery of the Year and the Spirit of the Year. In fact, the Blackcurrant Liqueur that I am using in the Kir Royale recipe below is the winner of the Spirit of the Year.
It's pretty impressive.
And so, in this post, I will offer two recipes – one for when you're feeling slightly fancy and one for when you're…. not. Maybe you want to use a champagne flute. Or perhaps you think a mug is okay for now.
First, the Kir Royale – a bubbly sweet drink featuring Blackcurrant Liqueur.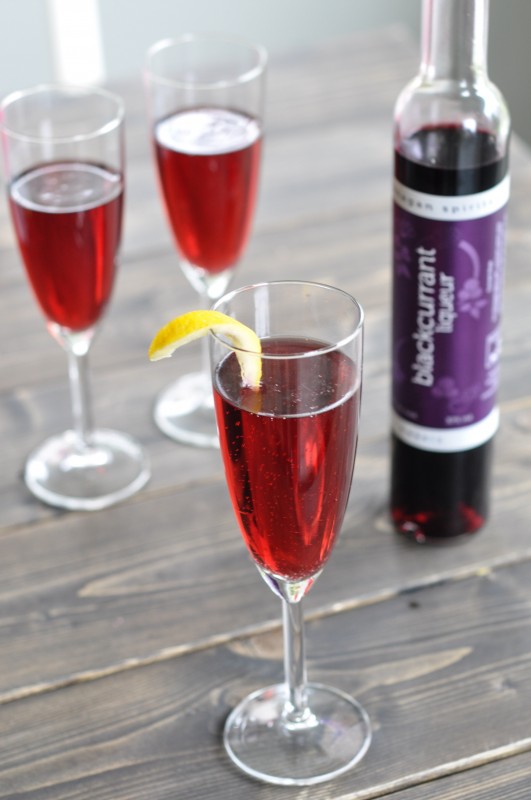 I liked it so much I made a video about it!
I'm still just learning about videos – but well, you've just got to take the leap sometimes. So… here 'tis – how to make a Kir Royale:
But if you're feeling like I do sometimes, and you want to make something that I call the Lazy Lady's Gin and Juice, then you'll channel your inner Coolio and come along with me.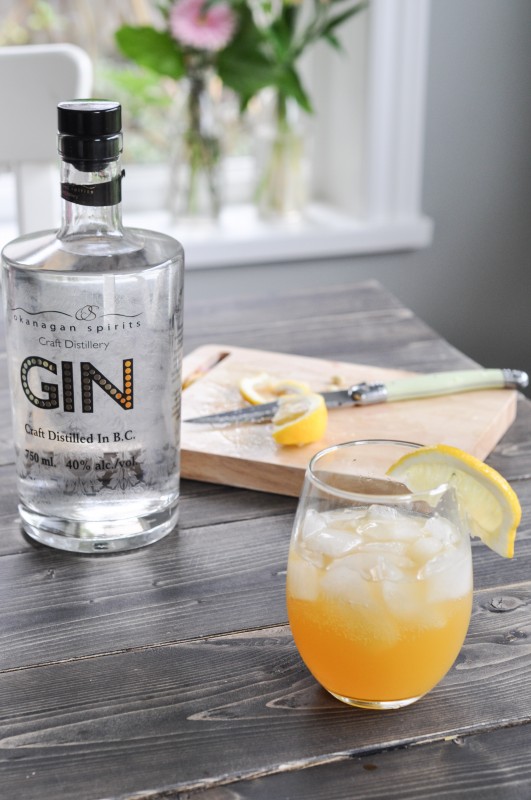 In this recipe, I got to play around with the Okanagan Spirits Gin – again made without any chemicals or additives. You can make a Tom Collins – it's really just a lemonade – soda water, sugar, lemon juice and gin.
But I have an even easier way to get your drink together – and that's flavoured sparkling water.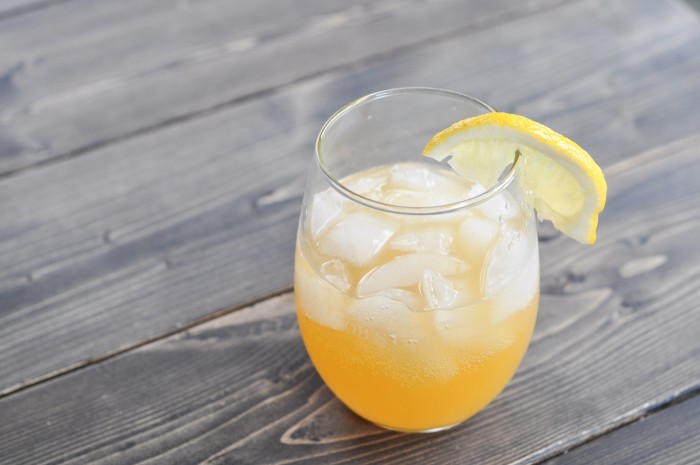 An ounce and a half of gin over ice, and then top up with your favourite sparkling water. I'm a huge fan of San Pellegrino – I empty the shelves when the stuff goes on sale – and I find that's it's a really easy way to whip up a cocktail.
It's for lazy ladies like myself. Who want to get the job done and get back to the party.
If you're already hankering for those long summer evenings with a cocktail in hand, head to the Okanagan Spirits Craft Distillery webpage and check out their craft liquor selection. If you buy three bottles, you'll get free shipping in Canada. And why not stock up? It's award winning and additive free – it's perfect for having friends over and showing off your wicked bartending skills.
Have a lovely weekend, gang!