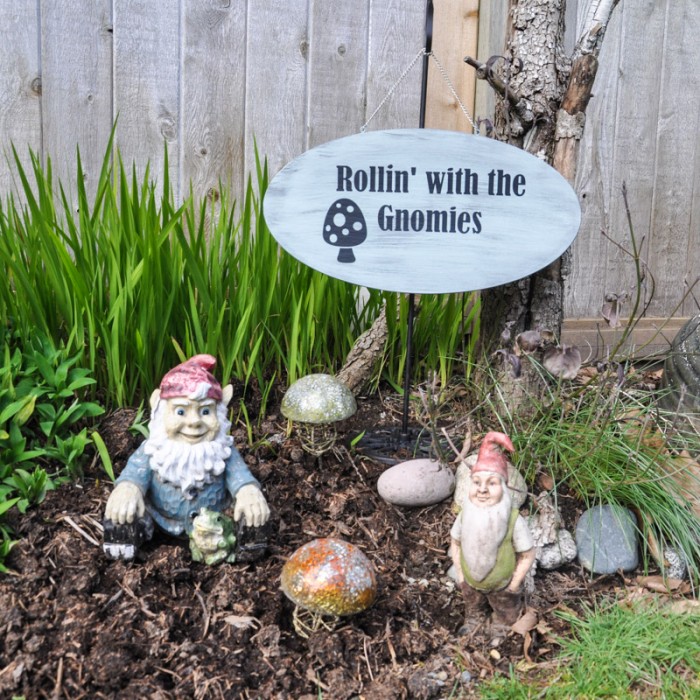 I won't lie. I'm pretty proud of this one.
If you are a Clueless fan, or if you knew Coolio "back in the day", or if you just have a love for garden gnomes (who doesn't?), then you need this sign in your garden.
I'm sharing the tutorial on Crafts Unleashed today.

My gnomes need a few more people to add to their posse. I'm going to have to pick up a few this season!