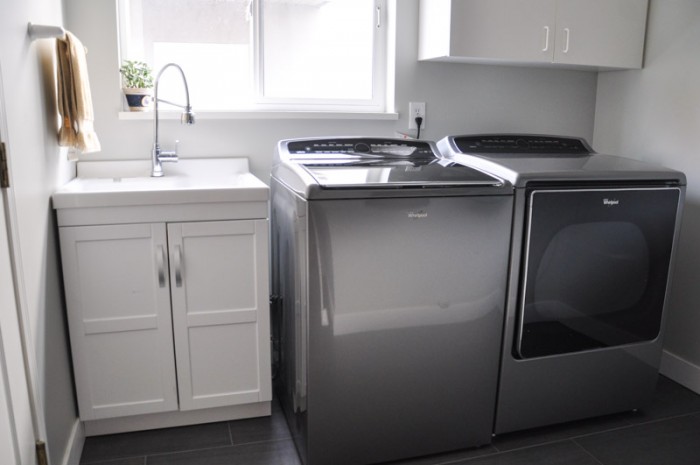 I will must admit – doing laundry is not my forte.
Of all of the household tasks, this one is the one that I always seem to drop the ball on. Baskets pile up. Wet clothes stay in the washer over night.
It's a lot of sighing and "Where are all of the socks!?!?!"
But I was inspired by a conversation I had with one the gals who works with Whirlpool. She said, while we were gabbing on the phone, that if we changed our mindsets into thinking that household chores are a way that we show love to our family, they wouldn't be such a grind.
I couldn't get that out of my head. I thought about what my "job" is, and why I need to reframe how I approach running the house.
I'm writing about all of this – and my new Whirlpool Cabrio laundry pair – on the Whirlpool blog. Go check it out and tell me what you think: Is doing laundry REALLY an act of love?