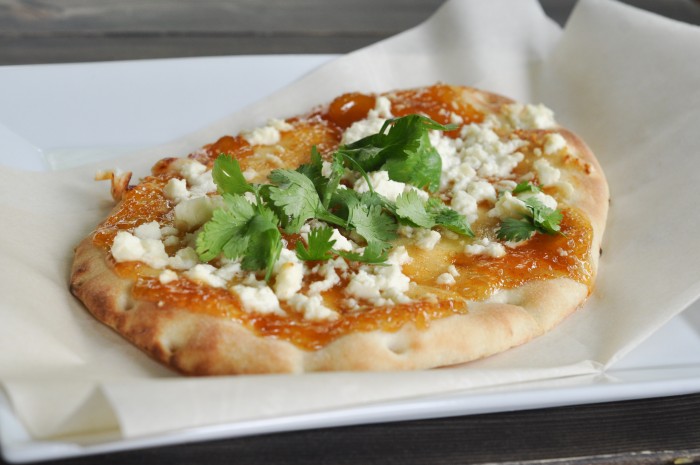 I was perusing the pages of Anjali Pathak's new cookbook, "Secrets From My Indian Family Kitchen", when I came across a recipe for naazas.
Essentially, a naaza is Pathak's version of a naan pizza; they're quick, easy and delicious.
So I whipped one up for lunch using Patak's Sweet Mango Chutney and feta atop fresh garlic naan.
Helloooo…. delicious.
And if you're wondering why Pathak's name is so similar to the food brand, it's because she is the granddaughter of the founder of Patak's Indian Foods. So she knows what she's talking about.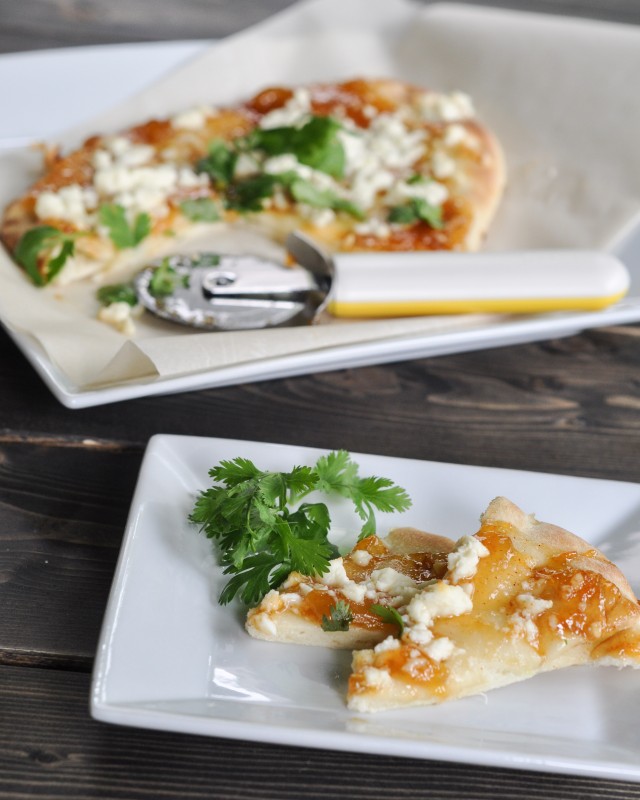 I broiled these babies on high for about 6-8 minutes, watching them carefully. Then – in true Tara fashion – I heaped a big pile of cilantro atop the melted cheese.
Because cilantro is the best stuff on earth. I cannot get enough.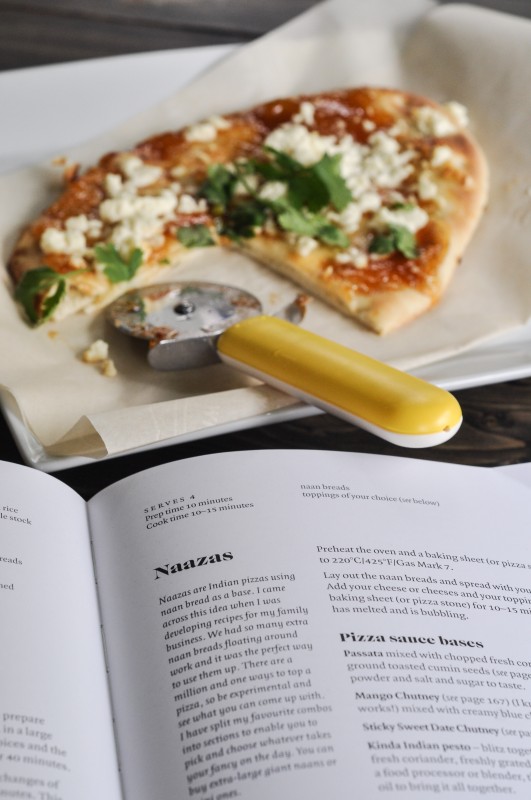 In her book, Pathak suggests trying various toppings: different chutneys, Indian pesto, various cheeses, roasted peppers and artichokes. I can imagine leftover butter chicken sauce smothered all over the naan, topped with mozzarella.
As I ate the naaza for lunch, I kept thinking about how much I would enjoy this with sliced pear or apple. It's really the perfect springtime meal.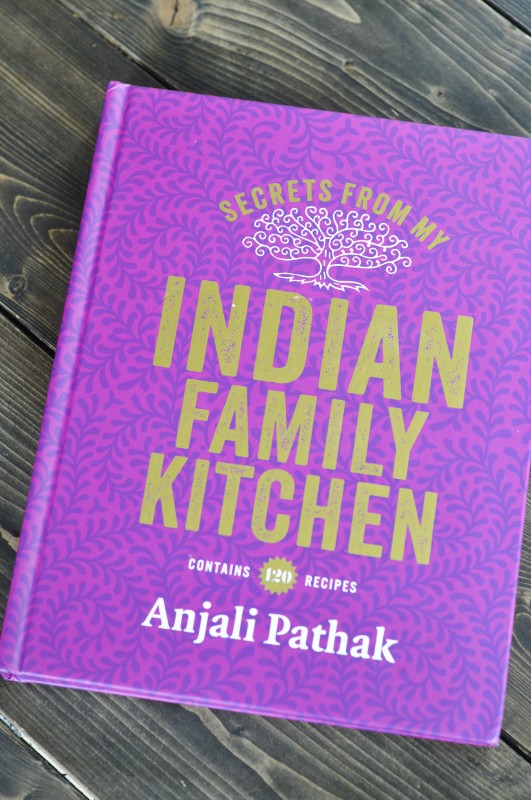 If learning more about quick and delicious Indian-inspired lunch, dinner, or dessert ideas sparks your interest, I have a very cool opportunity for you today! You can win your own signed copy of Secrets From My Indian Family Kitchen by Anjali Pathak!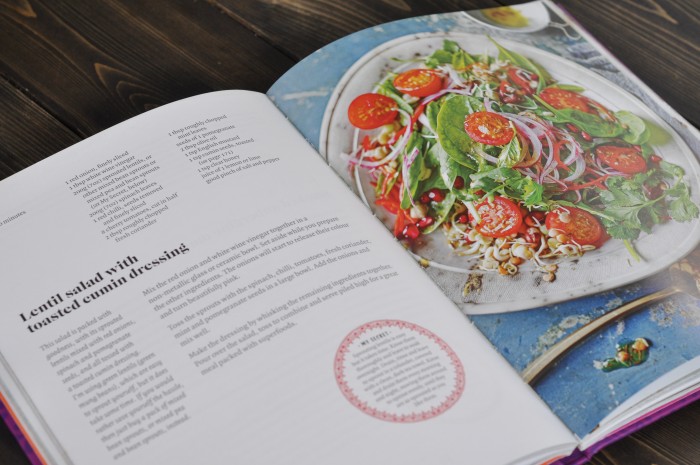 The pictures in this book are gorgeous – and her ideas are fantastic. From the main to the dessert, she's got it all covered.
Add this book to your collection and spice up your meals! Good luck!
Giveaway runs from April 28th to 11:59 pm May 4th, 2015. Giveaway is open to Canadian residents only (Sorry international friends!). Void where prohibited. Pataks Canada is responsible for prize fulfillment.
Visit Patak's Tumblr, Good Korma, for more delicious recipes! Or follow on Facebook and Twitter for even more dish ideas!
I am part of the Patak's Canada ambassador program and I receive special perks as part of my affiliation with this group. The opinions on this blog are my own.