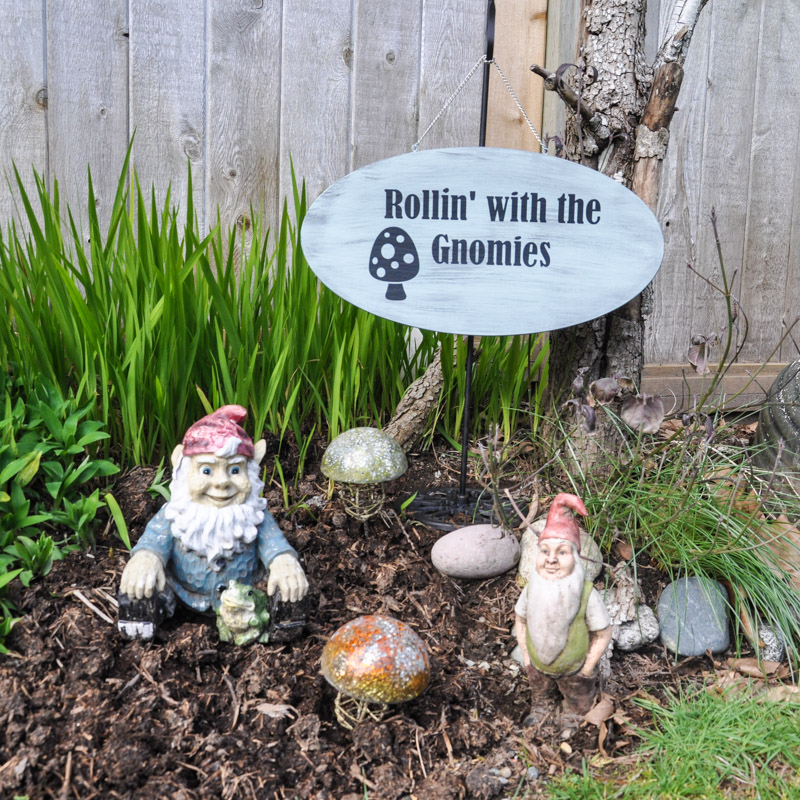 While I've been agonizing over the growth of my vegetable garden (and occasionally wondering whether my garden beds are popping up weeds or mystery perennials), I could not resist one of my most favourite part of the yard: the tchotchkes.
Garden art, gnomes, fairies, you name it – I love it when little characters are peeking out from behind the leaves. And when I realized that I had collected quite the little group of gnomes, an idea popped into my head.
They're my "gnomies". Where's Snoop Dog when you need him?
Well, that was medium-close.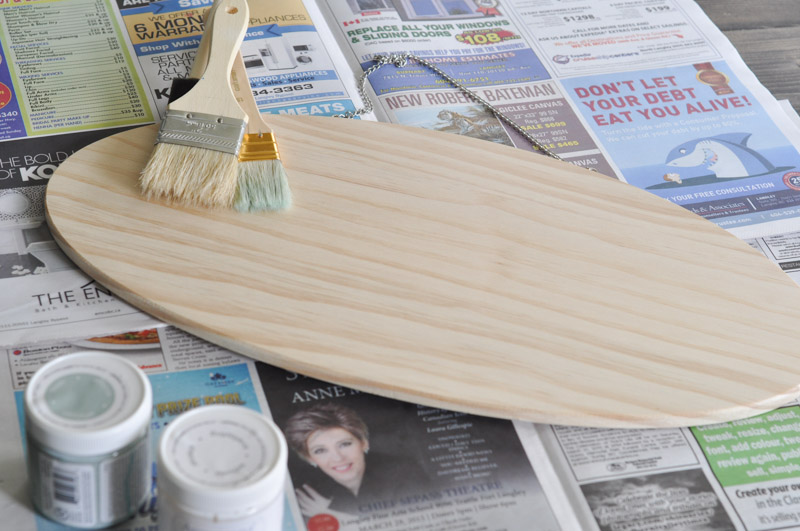 Making the sign was easy. I grabbed some supplies and got started.
I used: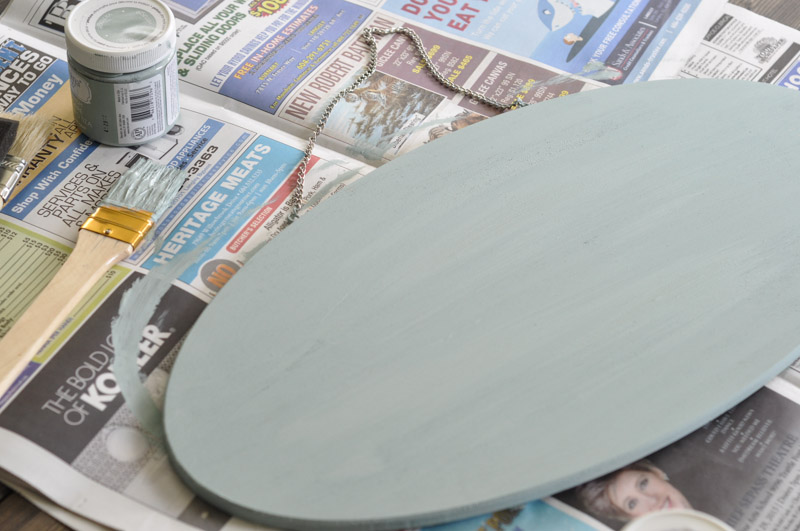 The sign got a two coats of Vintage grey and was left to dry completely.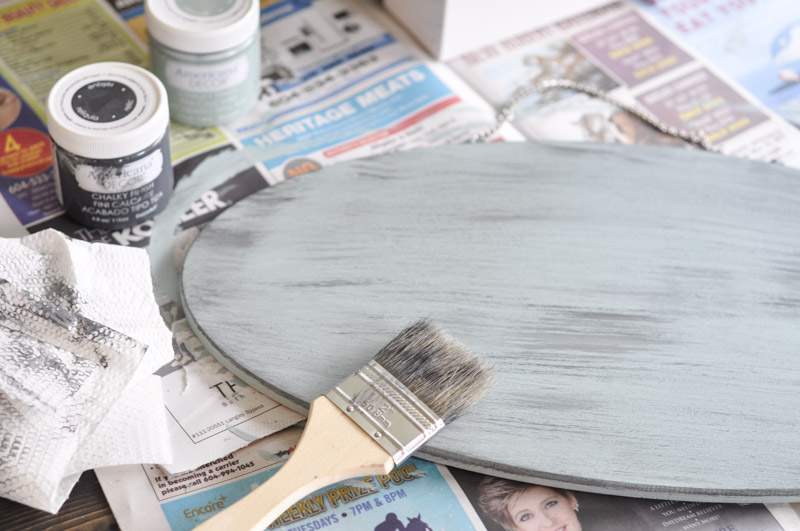 Then I did a dry-brushing technique on top of the grey. Using a bristle brush, I dipped it in the Relic grey colour, but then wiped/dabbed off nearly ALL of the paint. The brush is practically dry.
I lightly brushed on the grey in order to give the sign a weathered look.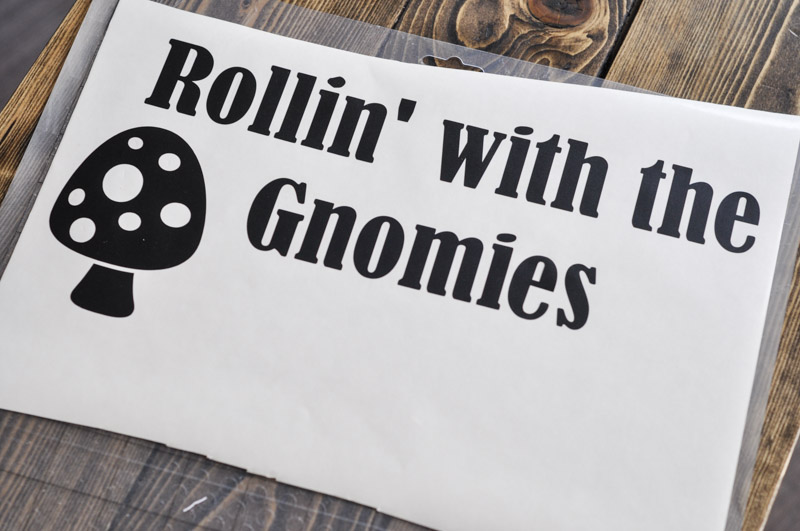 I cut out the vinyl lettering using my Silhouette Cameo.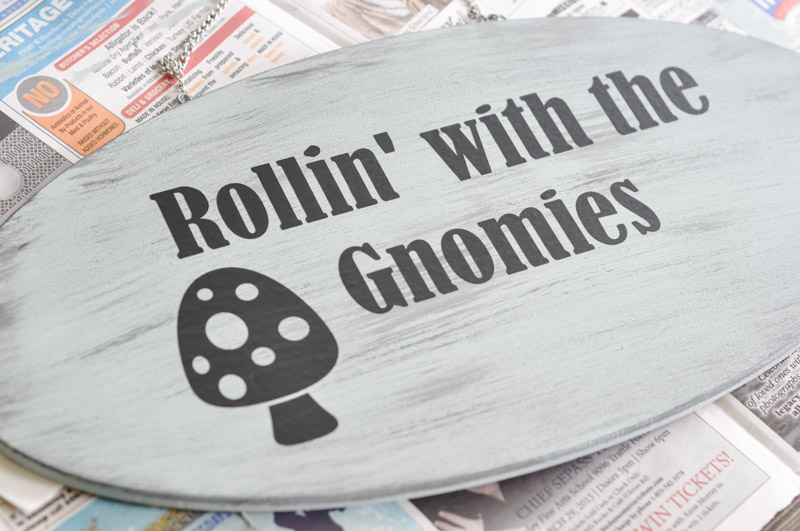 Using transfer paper, I slapped the vinyl onto the sign before I sealed it with a varnish.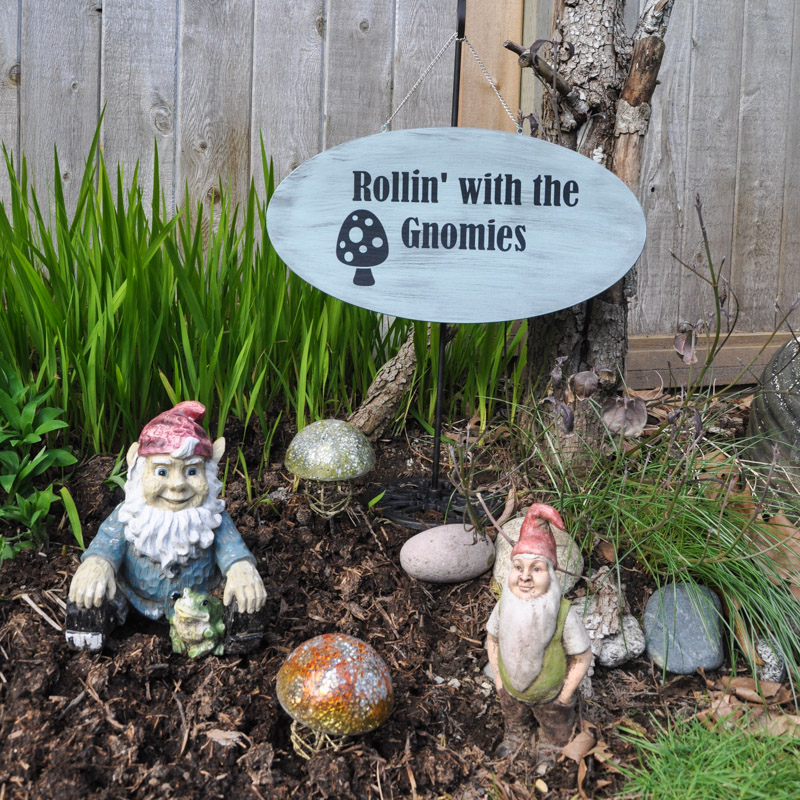 The signed hangs over these two fellas, just cruisin' the hood.
Okay, I can't even pretend to be a homie. My awkwardness is just too…. obvious.
But the gnomes don't care. They're too busy being awesome. And I'm dreaming up more signs to put in the garden.
Suggestions?