The playhouse project is underway, guys. I've broken out the stain. I've sweat through my shirt in this unseasonably warm hot weather. I've gone to Home Depot with my children – and let them choose things and put them in the cart.
It's been wild.
But because we're still "in progress", I wanted to share some amazing inspiration that I've stumbled upon using the internet-machine. From elaborate to simple, from bunting to outdoor lighting, these playhouse exteriors wowed me.
Check out these 10 fantastic playhouses and tell me if you're not going to be scouring Craigslist today for a "before" playhouse that needs some love!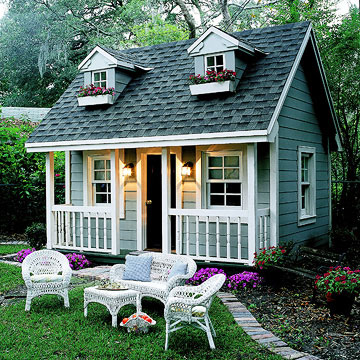 First off, I dare you not to fall in love with this playhouse. The faux-gables are just too much for me. And the lights on the front porch?
It's classic and absolutely beautiful. Head to Better Homes and Gardens to see more.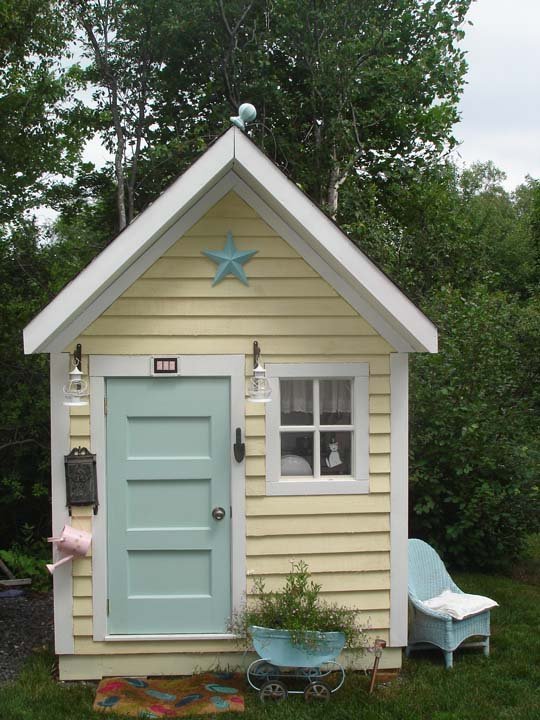 This yellow, beachy playhouse is all kinds of sweet. The lanterns are a beautiful touch, as well as the old pram, painted and stuffed with wildflowers. This Nova Scotian playhouse is featured on Apartment Therapy.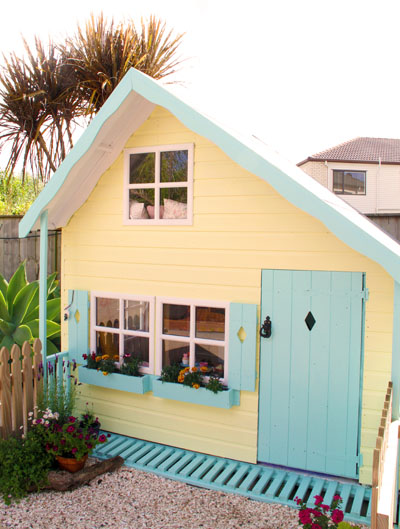 A similar colour palette is used on Bella Cupcakes' playhouse. I love the diamond cut-outs in the shutters and the door. The black door latch is lovely, as well as the picket fences.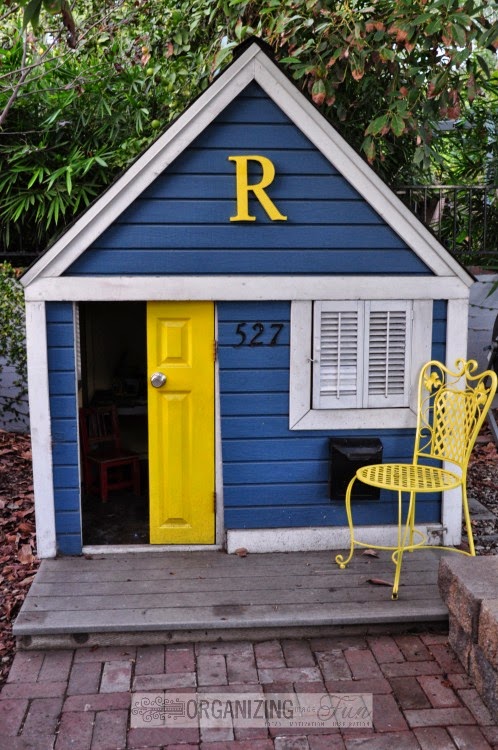 Speaking of the details, I love Becky's personalization in her playhouse on Organizing Made Fun. The half-door, street numbers, and the monogram are lovely touches.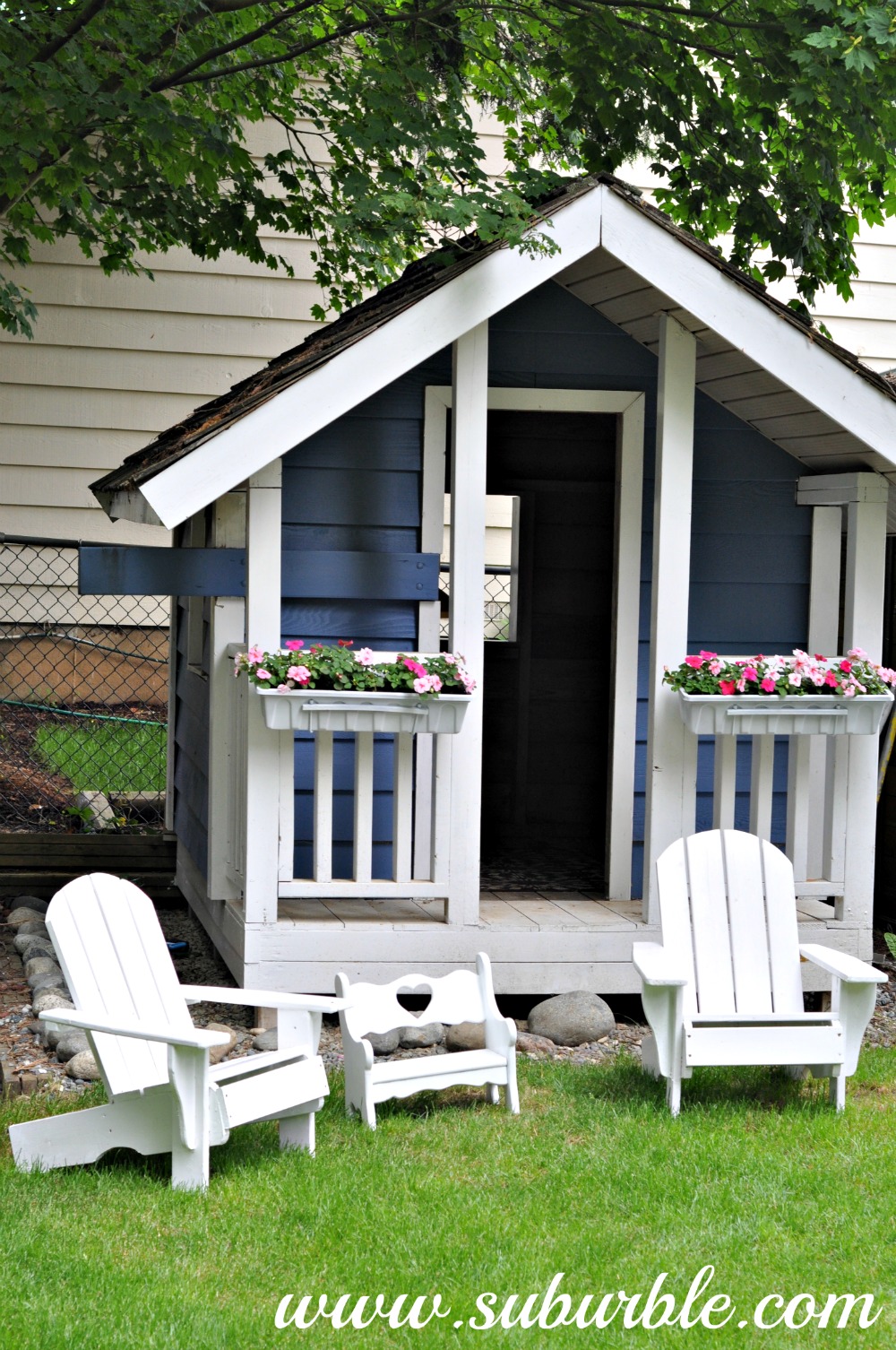 Becky's bold blue colour reminded me of our first play house at our old digs. I can't tell you how close I came to just choosing these colours all over again for the new playhouse.
To see how I "hacked" these flower boxes for the playhouse, head here.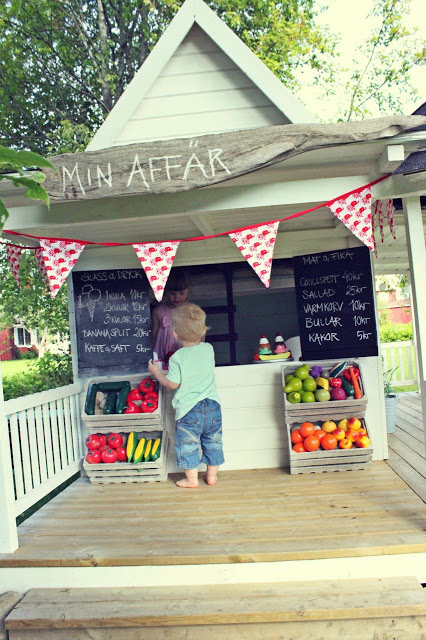 The details of some playhouses just blow me away. This store set-up is incredible! Learn more at It's A House (you might need to translate it).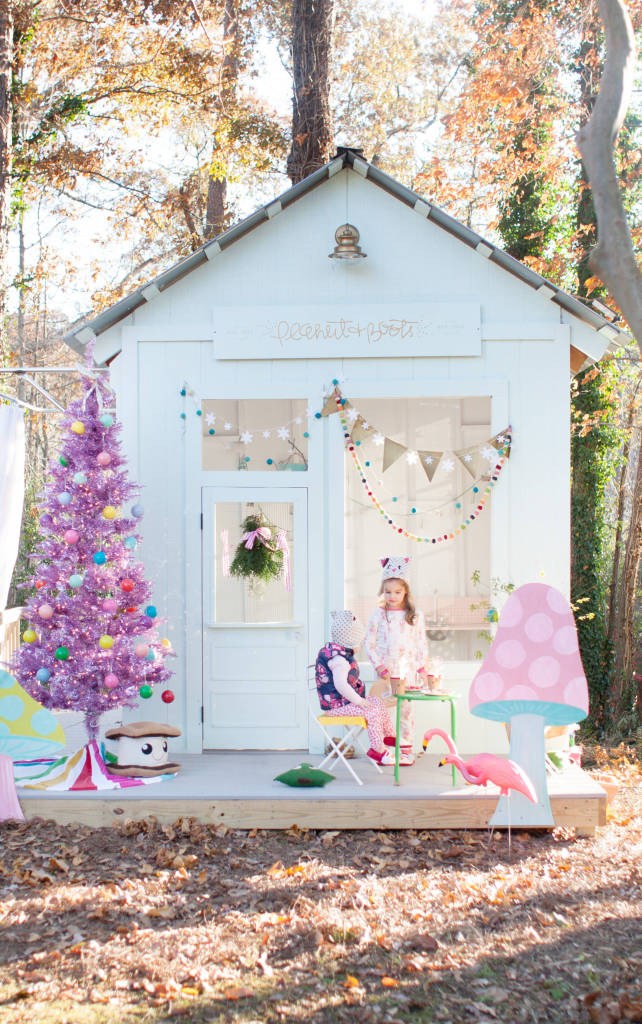 There's also the potential to decorate for the seasons. This playhouse, decorated by Joni of Lay Baby Lady, is on the Land of Nod blog.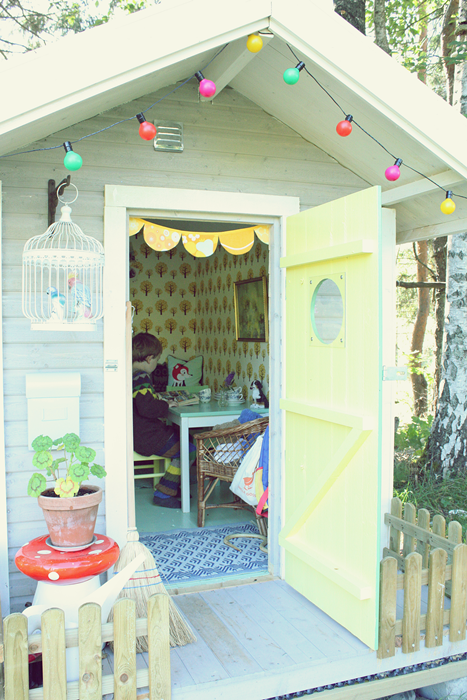 If you peek inside the playhouse of Ralefarfars Paradis (again you may have to translate it), you will see wallpaper and the most darling accessories. The toadstool with the terracotta pot near the door is definitely something I want to recreate.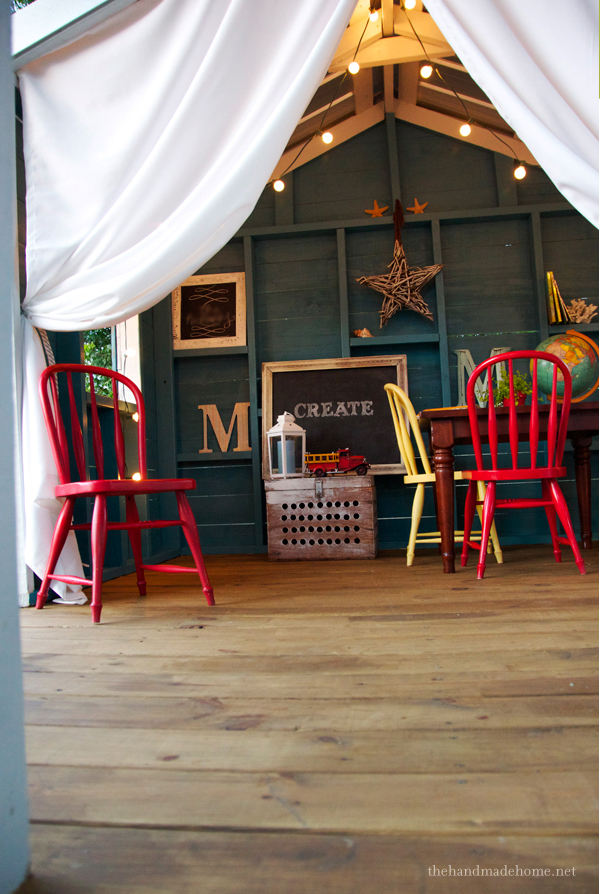 This playhouse from The Handmade Home is beautifully styled. Click over to see how Jamin and Ashley created this not-quite-four-walled, but curtained, play space.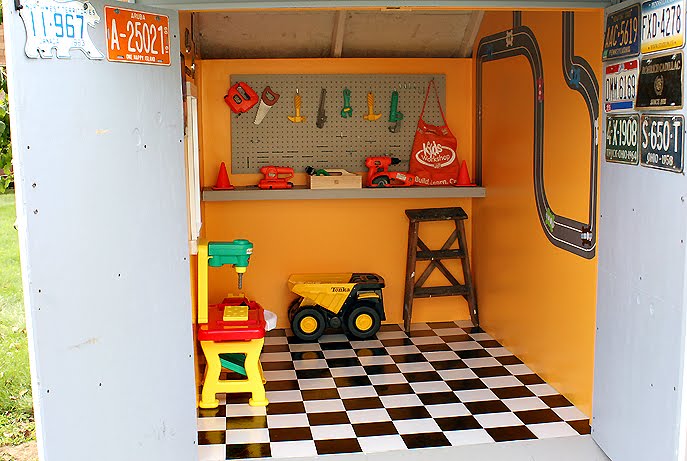 This playhouse from Cutest Little Things is adorable. This is the playhouse's garage. Yes, the garage! You'll want to see all of the details of this amazing set-up here.
After all of those adorable spaces, are the wheels in your head not turning? I'll be sharing the ideas that the girls have had for their playhouse – and the colours – this week.
I'll be adding even more ideas to my Pinterest board – Playhouse Inspiration – Follow along to see what else I dig up!

Follow Tara @ Suburble's board Playhouse Inspiration on Pinterest.
Pin this post, so you won't lose it!