Oh yes, I did.
I made a mood board for the playhouse project.
I figure I might as well go big before I go home and slap stain all over that bare little playhouse in the corner of the yard.
But before I detail the bits and bobs that I picked out for the girls' soon-to-be-fancy space, I have to share some fabulous news. Home Depot Canada has come on as a sponsor of the Playhouse Project. You know what this means, don't you?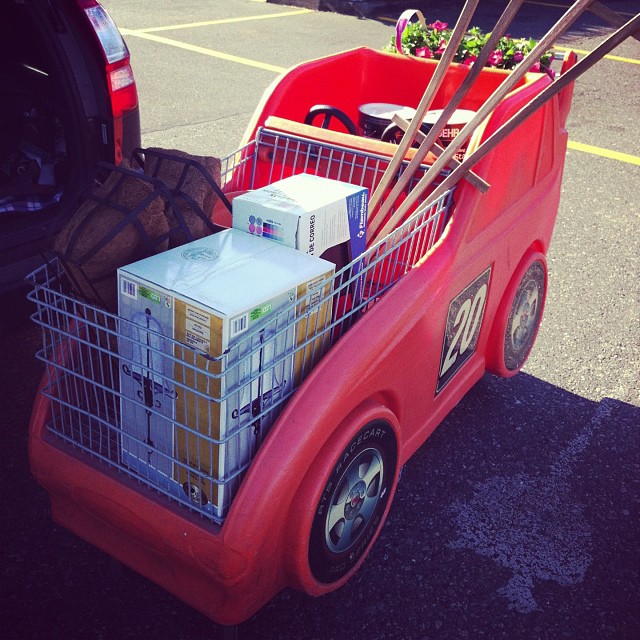 It means some serious car cart time. Lucy is thrilled to bits.
The girls and I have planned out our playhouse design together. The first playhouse was done up way back when they were still toddling around in diapers. I chose everything myself and was quite happy to do so. But now that the girls are 4 and 6…. I thought it would be nice to include them in the "choosing of things".
We brainstormed, we daydreamed, we researched and then we shopped.
We came up with this: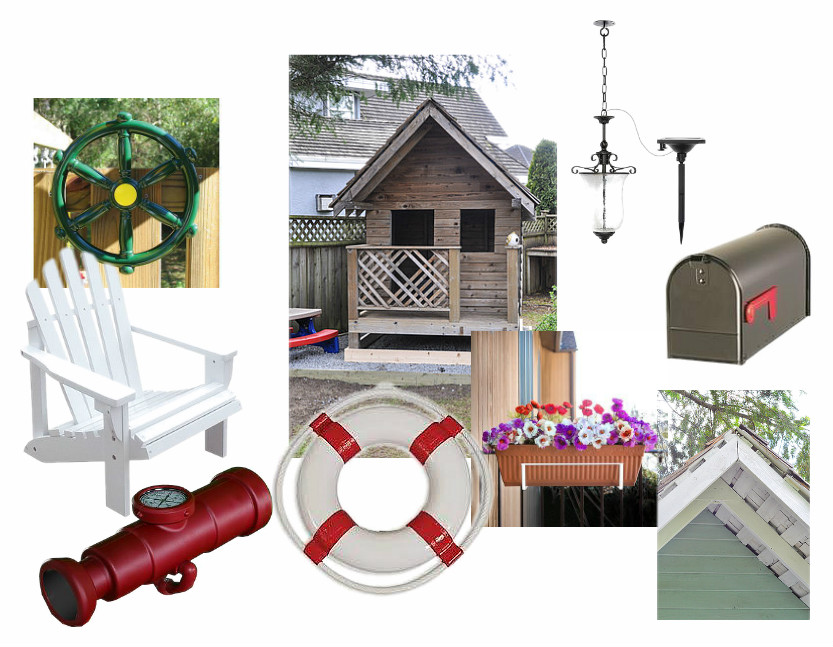 Our beach bungalow playhouse!
Lucy loves pirates – still! After nearly two years of yarrr and ahoy!, the kid still loves them – so we decided to make our playhouse a sometimes-boat. But Lila likes pretty things. That's where the window boxes come in.
As for the colour… there's a sneak peek in the corner. It's coming along… but I'm not quite ready to show you the whole house yet.
As a reminder: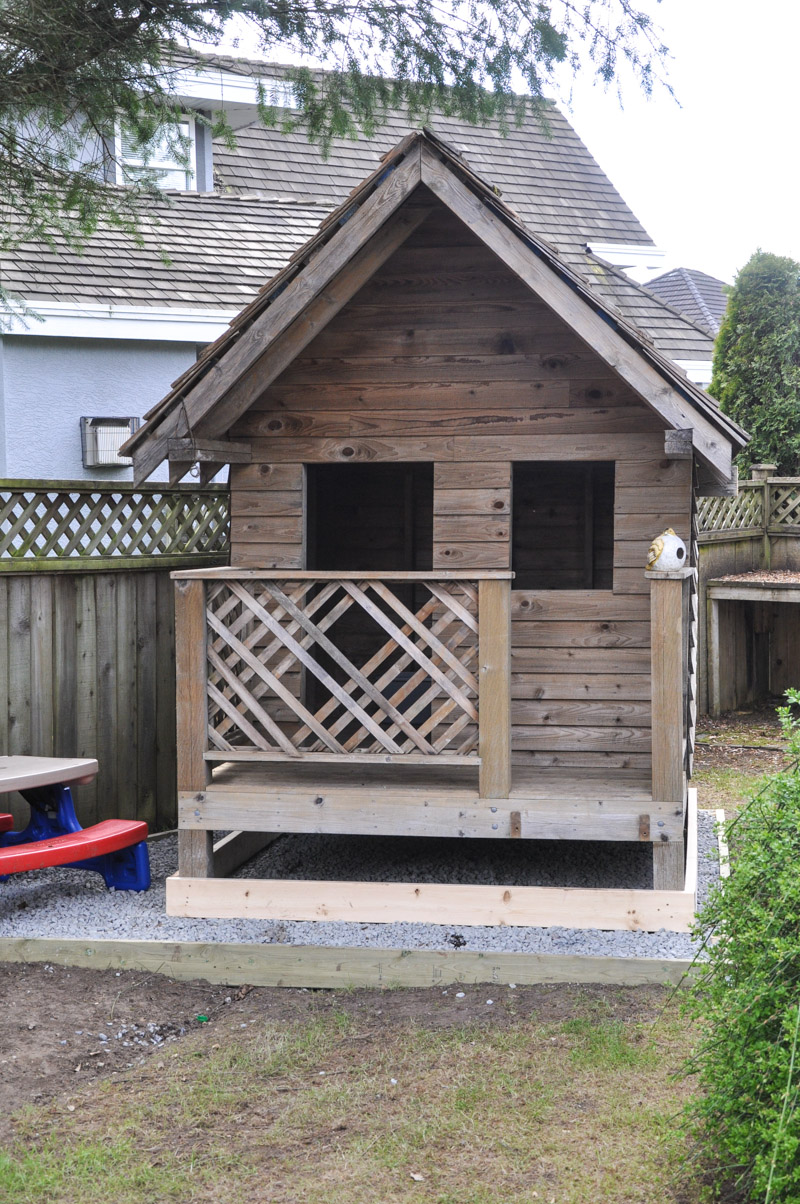 This is the playhouse, "pre-makeover".
In the coming weeks, this baby is going to be ready to show off her after photos. And the kids are chomping at the bit. One more coat of stain and then the rest is simply running downhill.
But one last question for you guys – see the lattice surrounding the front porch? Would you replace that with MORE lattice?
Or would you go rails/balusters?
I'm having a hard time deciding.