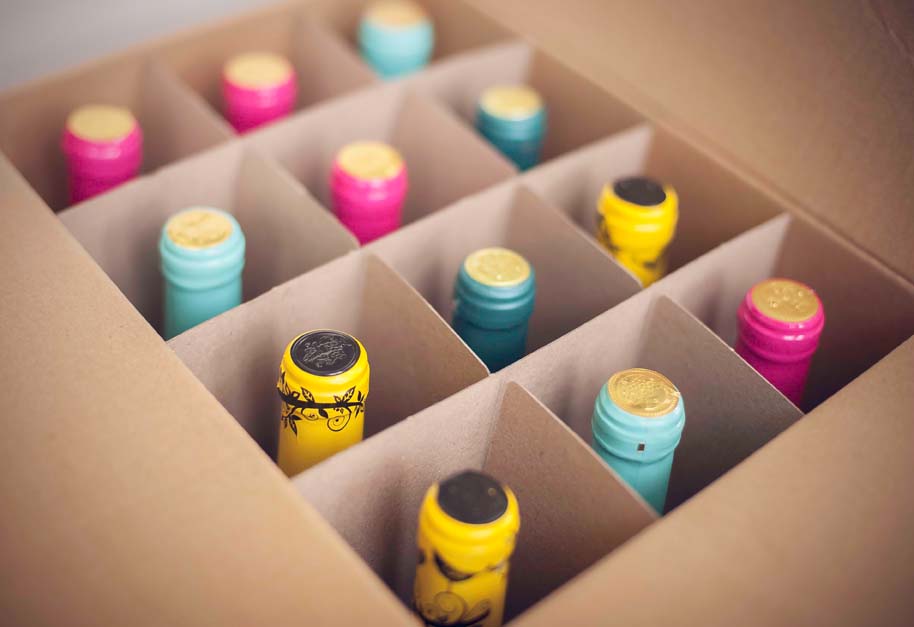 'Tis the season to be colourful. That's what I was thinking when I capped my bottles of Pinot Grigio at Gillanders Wine Cellar in Surrey.
A couple of months ago, I wrote about how my girlfriend, Lindsay, and I went out to Gillanders – an RJS Craft Winemaking Academy Store – and whipped up two batches of wine. A Pinot Grigio for me (that's a no brainer) and the Winemaker's Trio – a blend of reds – for her.
On the advice of the shop manager, we let our wines age for 8 weeks before we bottled. As time is apt to do, it flew by, and before we knew it, we were back at Gillanders, and ready to learn how to bottle our summertime wines.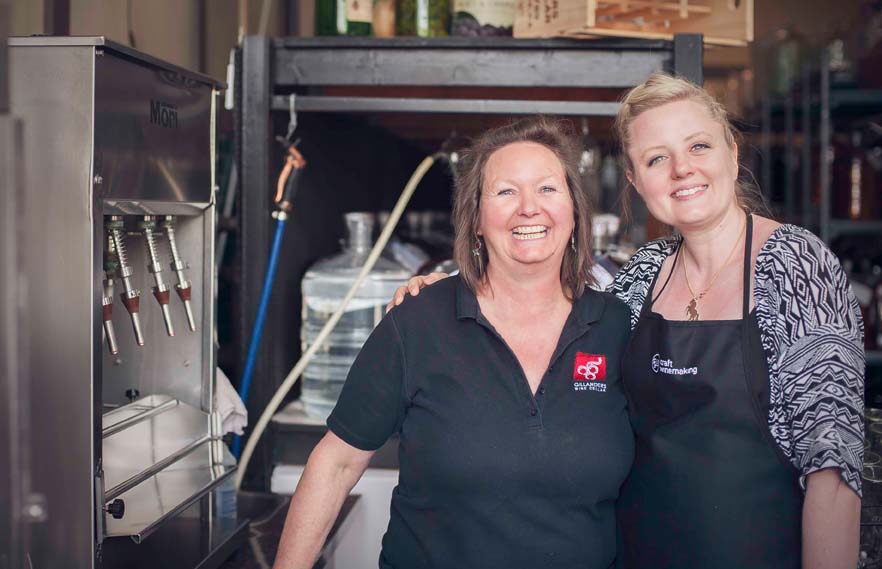 The crew at Gillanders is so lovely. They are the friendliest bunch and were great at explaining the process to a couple of amateurs like us.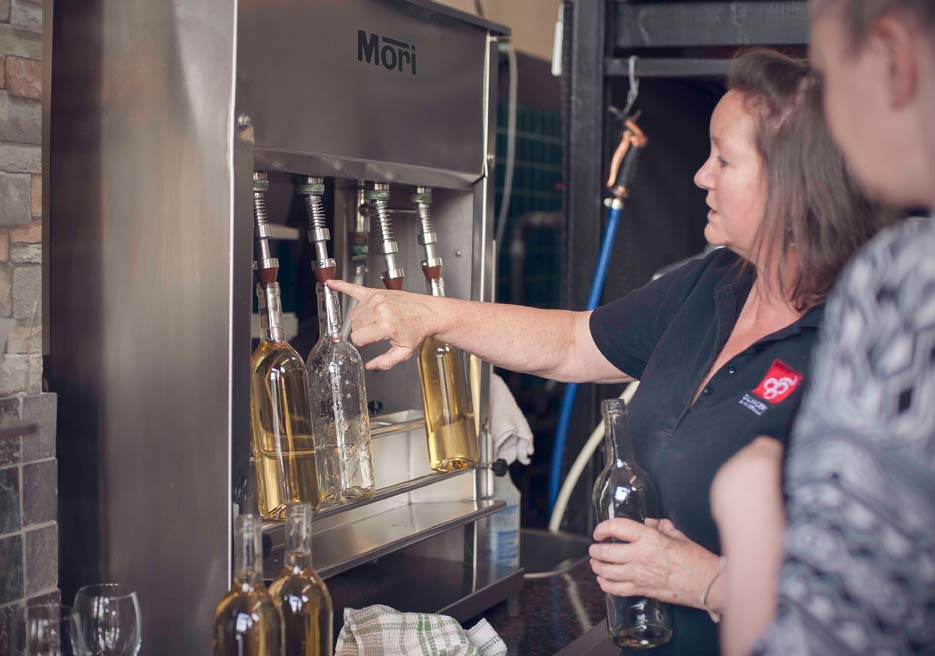 Because these were our first batches of wine, our bottles were included in the package. We were shown how to put them into the machine – which automatically stops when it fills the bottle – and we got to work.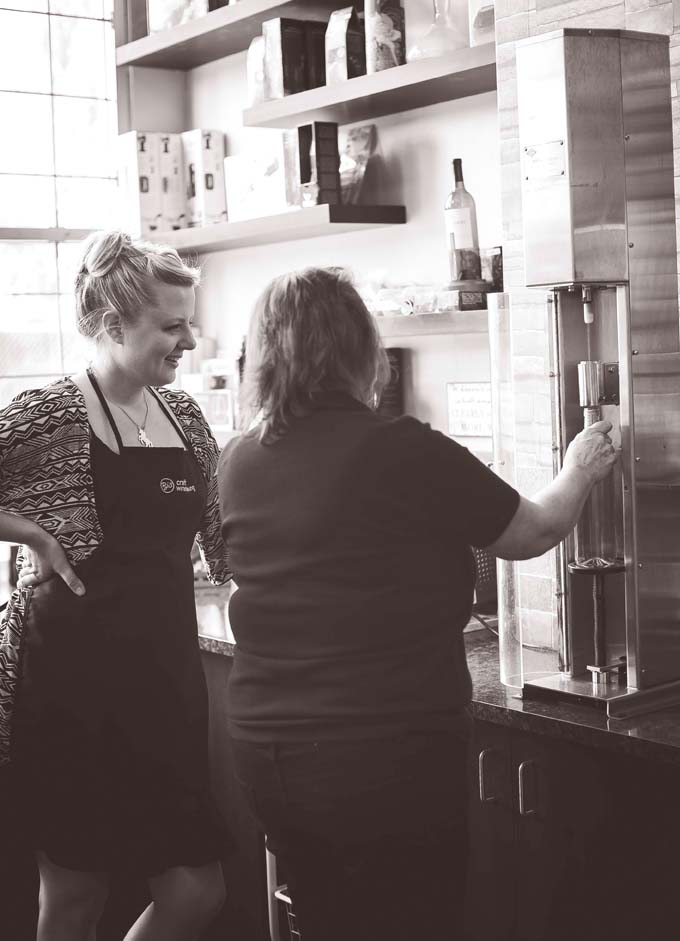 The next step was corking. This was a slick little machine. You loaded the cork, placed the bottle and shut the door – it triggered the machine to push the cork into the bottleneck.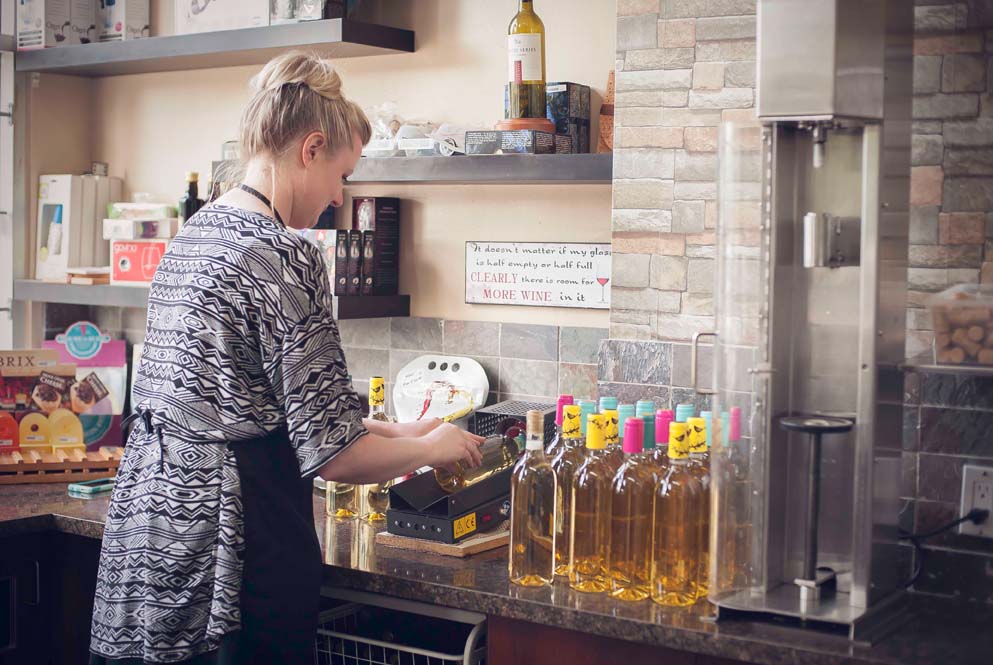 And then we sealed the bottles with our own selections of capsules. I went for bright and multicoloured to match the attitude of Pinot Grigio…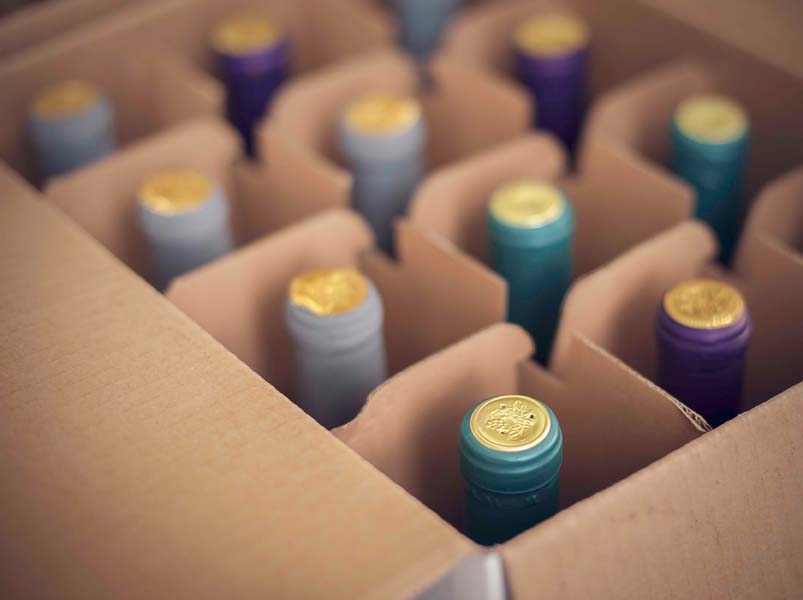 … but Lindsay opted for rich jewel tones for her batch of red.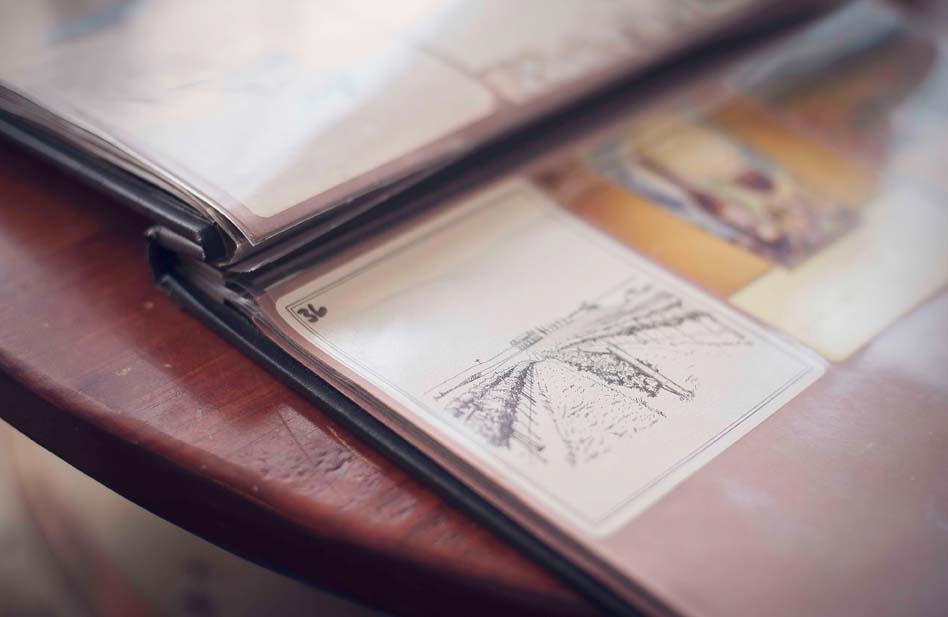 A fun part of the wine-bottling process is labelling and naming your wine.
Lindsay and I both gravitated to this simple, yet stylish, label featuring a picture of a vineyard.
Then we named our batches.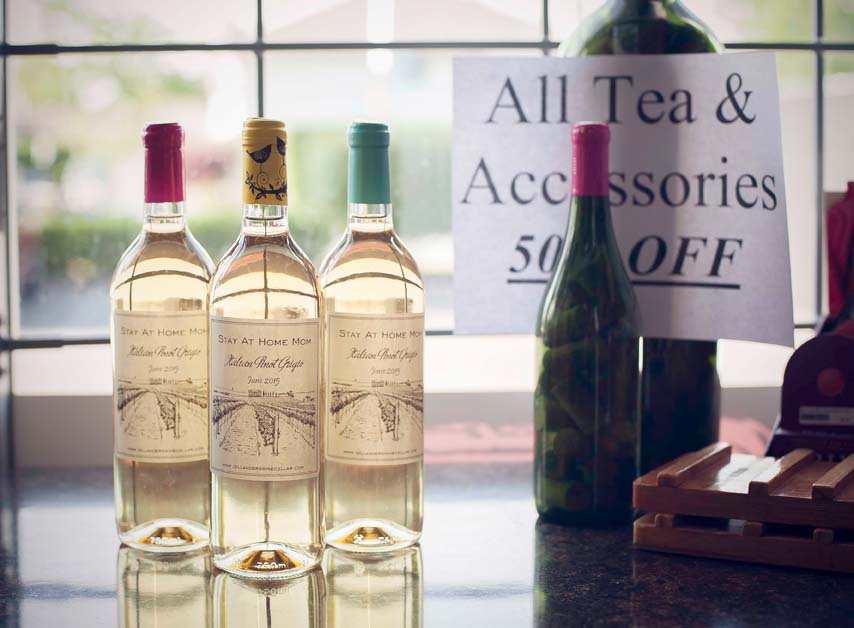 Mine is "Stay at Home Mom".
I thought it was pretty aptly titled. Pinot Grigio is the nectar of the SAHM, no?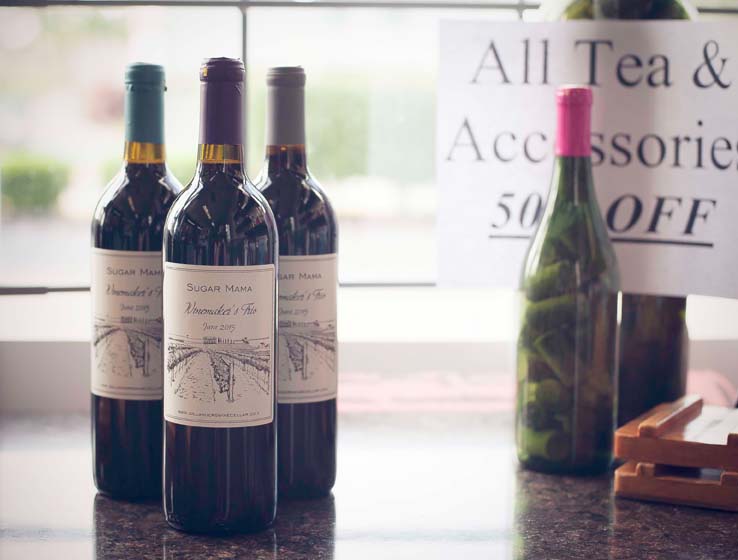 Lindsay's Winemakers' Trio was dubbed "Sugar Mama".
Together, they make the perfect pair, don't they?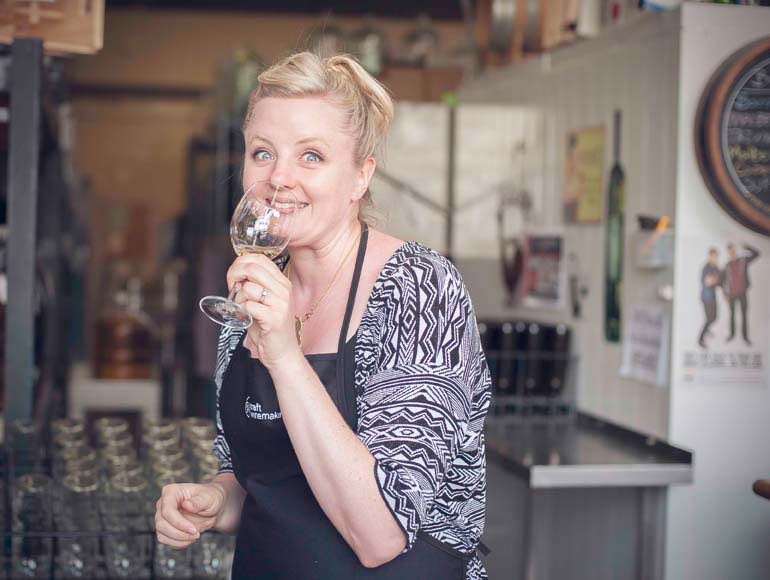 While we labelled – a task given to me – I sampled a bit of our creation.
I feel like this face says, "I like wine."
It also says, "I'm a teensy bit crazy."
Or perhaps, "What is going on with your hair, Tara?!?!?!?"
That aside, the wine was delicious. We cracked a bottle – or two – that night in celebration. I was then careful to wash out my bottle and store it upside down for further batches of Stay At Home Mom.
If you're looking for an inexpensive and fun project that keeps on giving throughout the summer, find an RJS Craft Winemaking Academy in your area. Bring a friend, choose your wine, your label and a name, and you'll have a stocked cellar – and a cache of hostess gifts! – in your house in no time!
Huge thanks to Lindsay for snapping these photos! You are fabulousness.
I was given the amazing opportunity by RJS Winemaking Academy to try out my hand at making wine. All words, crazy-faces, and wine appreciation are entirely my own. 🙂