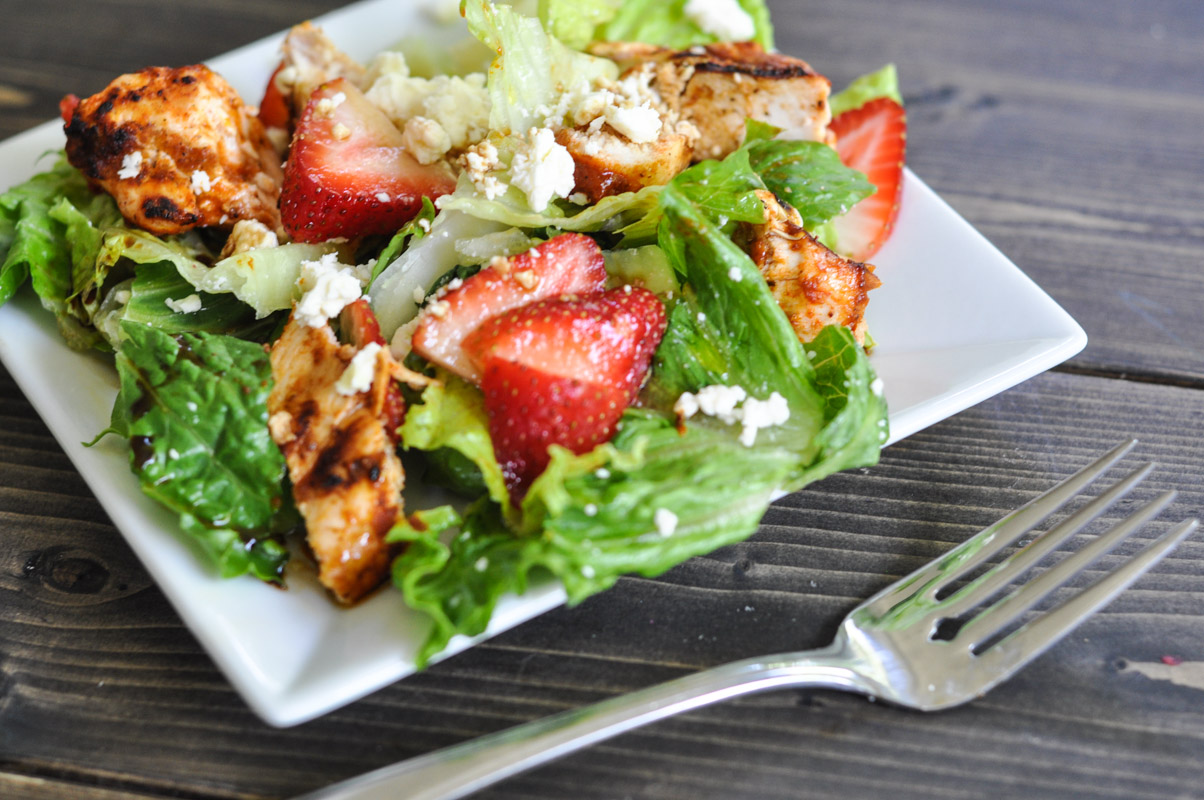 This is what I had for lunch today. And it only took me 15 minutes to make.
I am a big fan of using the barbecue throughout the summer. The house doesn't heat up, and everything cooks so flipping quickly that you don't have to wait long for a meal to come together.
This meal was created with the help of Patak's Tandoori curry paste. I added it to yogurt, slathered it on chicken breast, and bam!
The meal was already half done!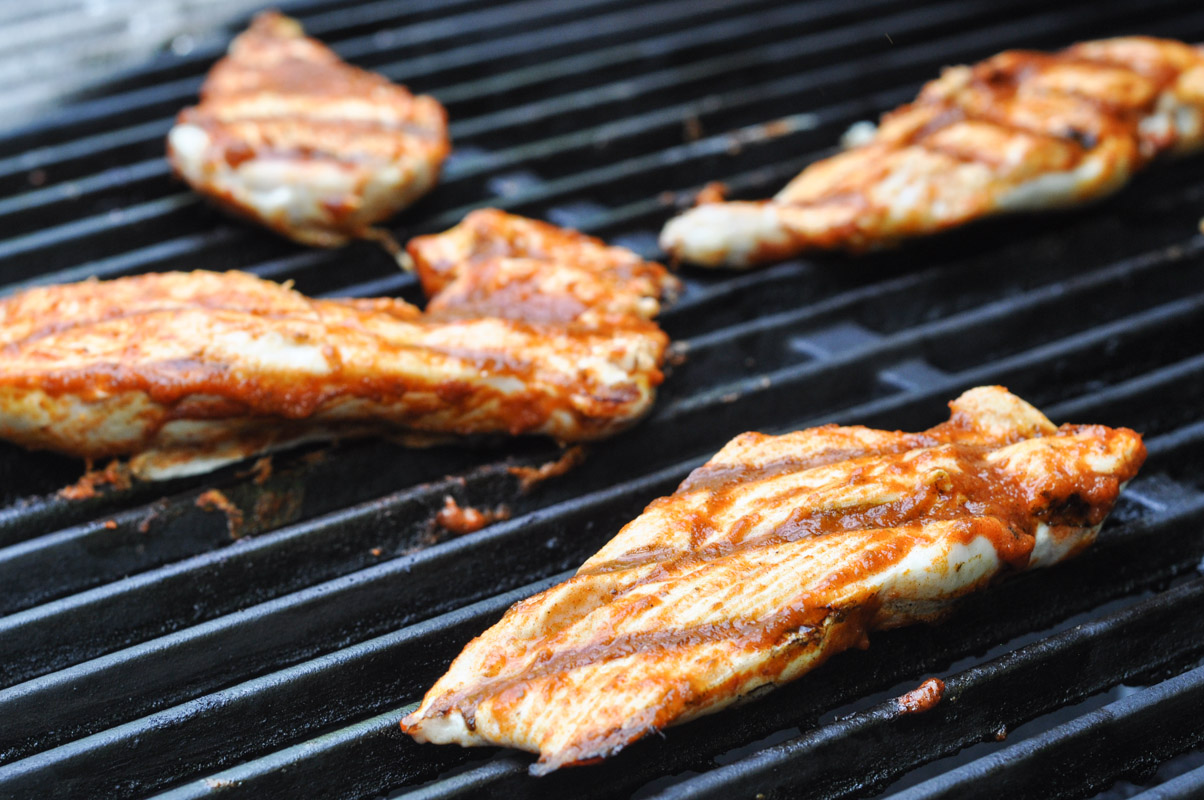 Taking pictures of a barbecue grill is never as fabulous as you imagine it in your head. But see those grill marks?
Yeah, baby. Those make me feel better.
Ingredients
2-3 boneless skinless chicken breasts
Patak's Tandoori Curry Paste
2-3 tbsp of plain yogurt
Romaine lettuce - washed and chopped
Strawberries
Feta cheese
Olive Oil
Balsamic Vinegar
Instructions
Heat the grill to medium heat (about 400 degrees for me)
Mix tandoori paste and yogurt in a bowl until desired spice level is reached (taste it!)
Grill the chicken breast, basting with the tandoori sauce, until chicken is cooked all the way through
Toss lettuce, strawberries and feta together and heap onto plate
Slice cooked chicken and place on top of salad
Finish with a drizzle of olive oil and balsamic to taste
https://www.suburble.com/2015/07/tandoori-chicken-salad.html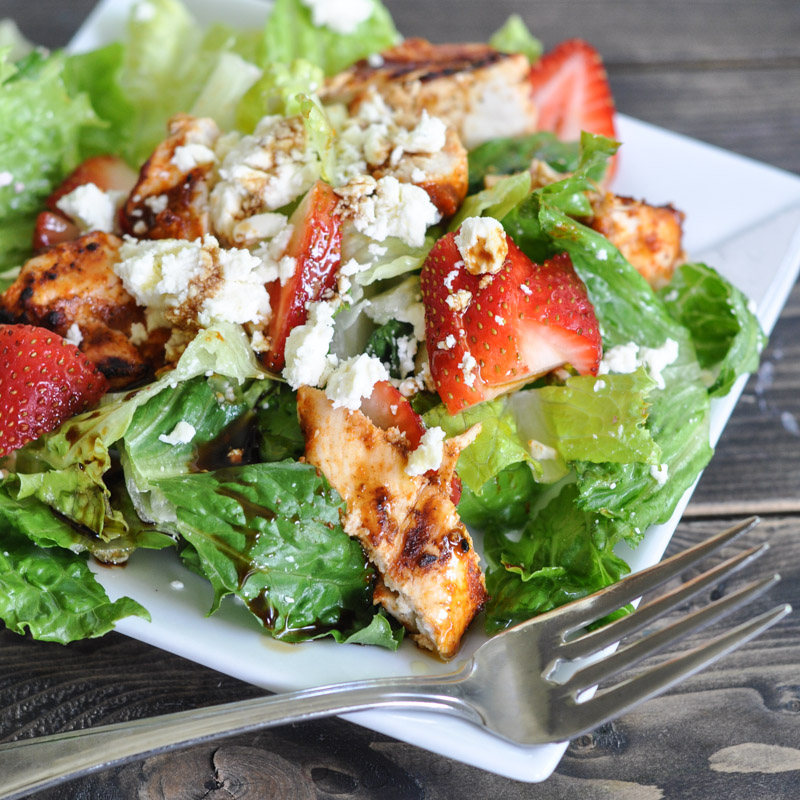 I gobbled this salad up quickly. The spice of the tandoori coupled with the sweetness of the strawberries was delicious.
I'm going through a balsamic phase (ask my husband, he's sick to death of me talking about it), so I figured just a drizzle of olive oil and balsamic would finish this salad off.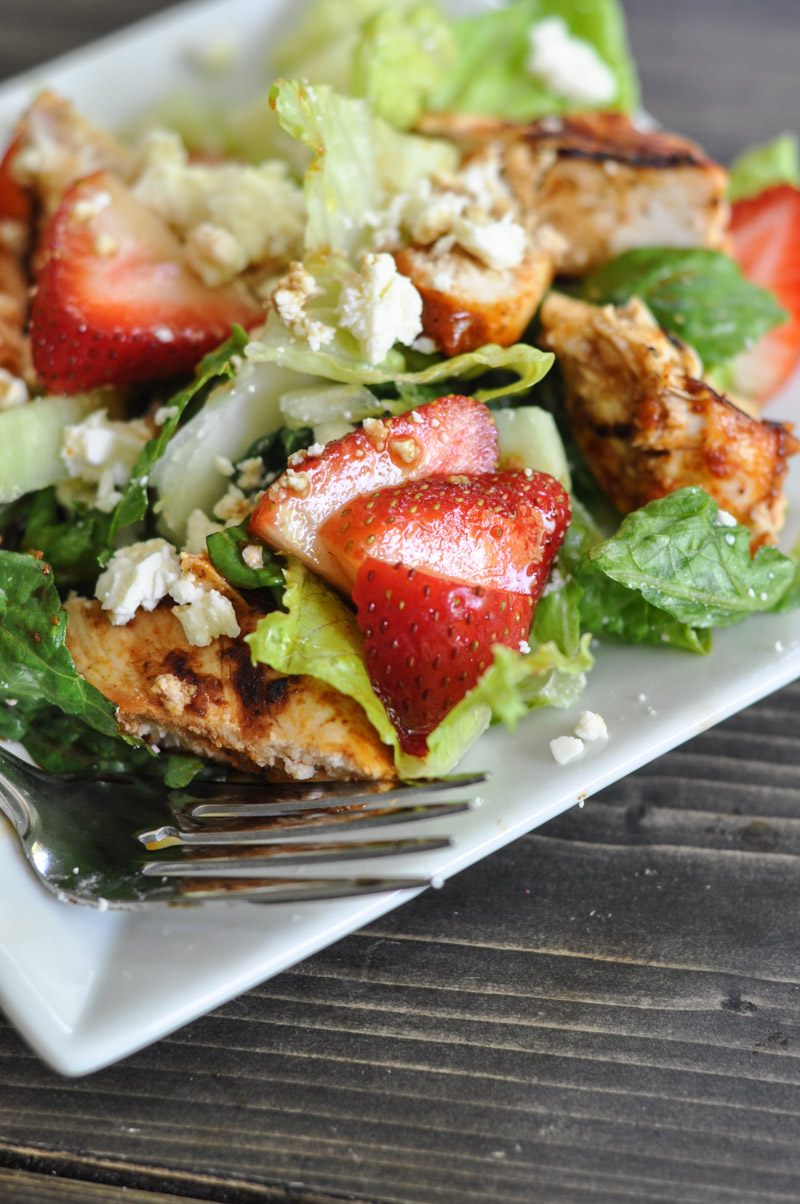 And I was right. The balsamic and the strawberries were very good friends.
If you want to whip up a quick dinner salad (or a lunch), heat up the grill and grab a jar of tandoori curry. You'll be sitting on the patio and eating your salad in no time.
Looking for more ways to add spice to your meals? Visit Pataks: on the web, on Facebook, on Twitter, and on Tumblr.
I am part of the Patak's Canada ambassador program and I receive special perks as part of my affiliation with this group. The opinions on this blog are my own.