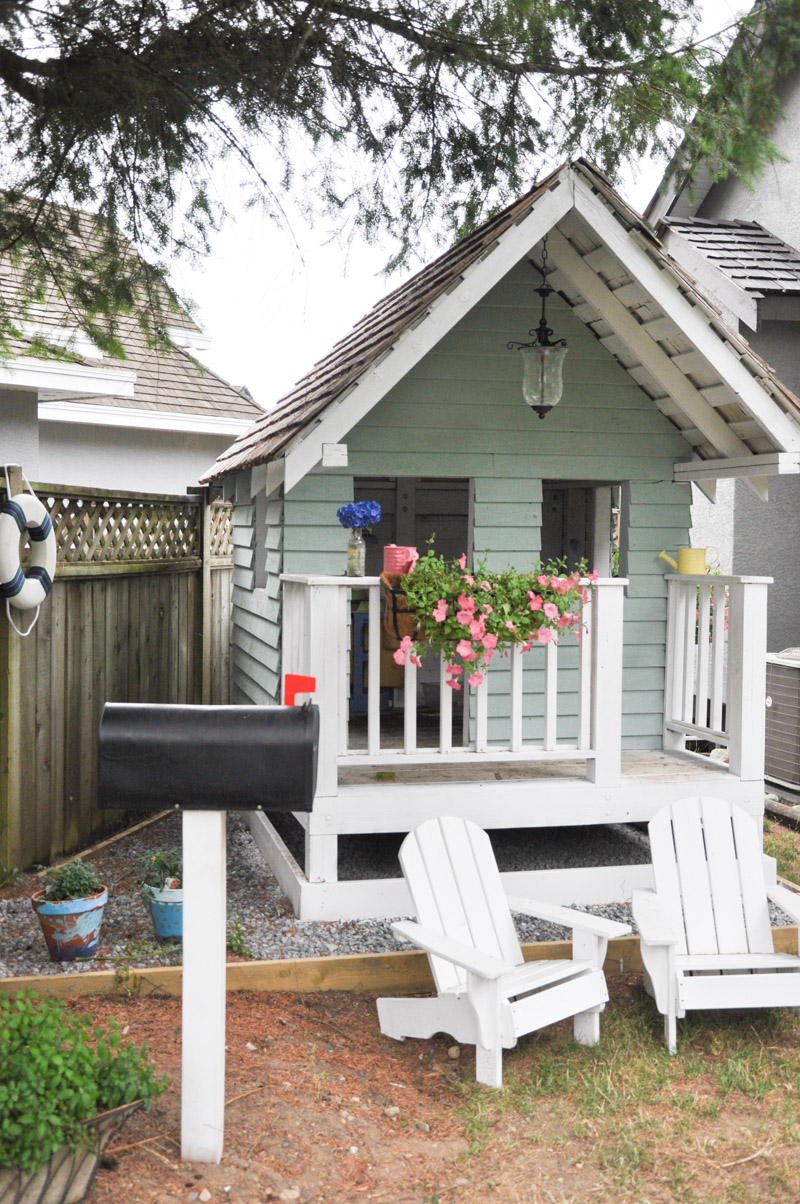 The playhouse has been very well-loved since I've last written about it. The girls and their friends have spent hours ducking in and out of the front door carrying various pots of dirt, rocks, and miscellaneous leaves.
The windows have become stations for servers to pick up their meals, or where a store owner waits on customers. The mailbox has held various packages, letters, and the occasional mud-meal.
And while I love things to be tidy and pretty and preserved in their original state..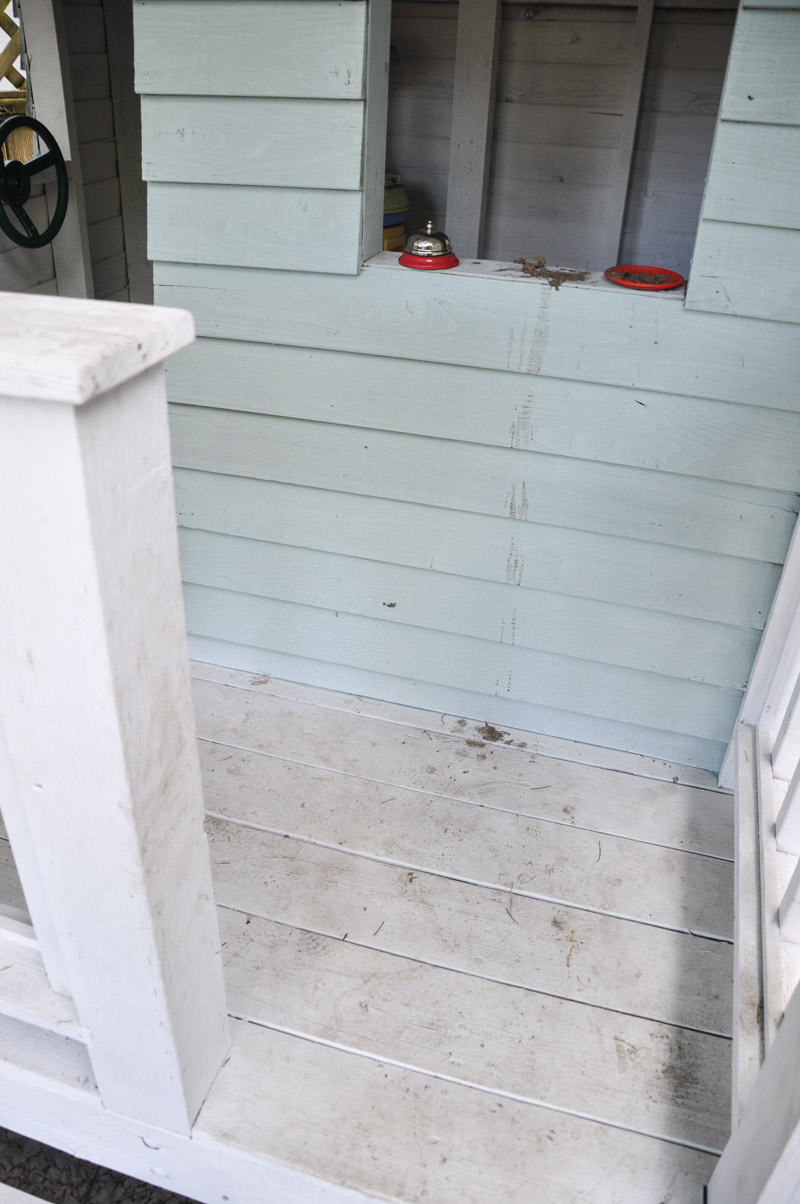 … the playhouse isn't a place where I worry about that.
So many playhouses that I see on Pinterest are decorated with fabric chairs and curtains. There are rugs on the floors and stuffed animals and books lining the shelves.
Not ours. This playhouse is for getting dirty and making concoctions and wet feet and mucky fingers.
It's for playing. And we all like it that way.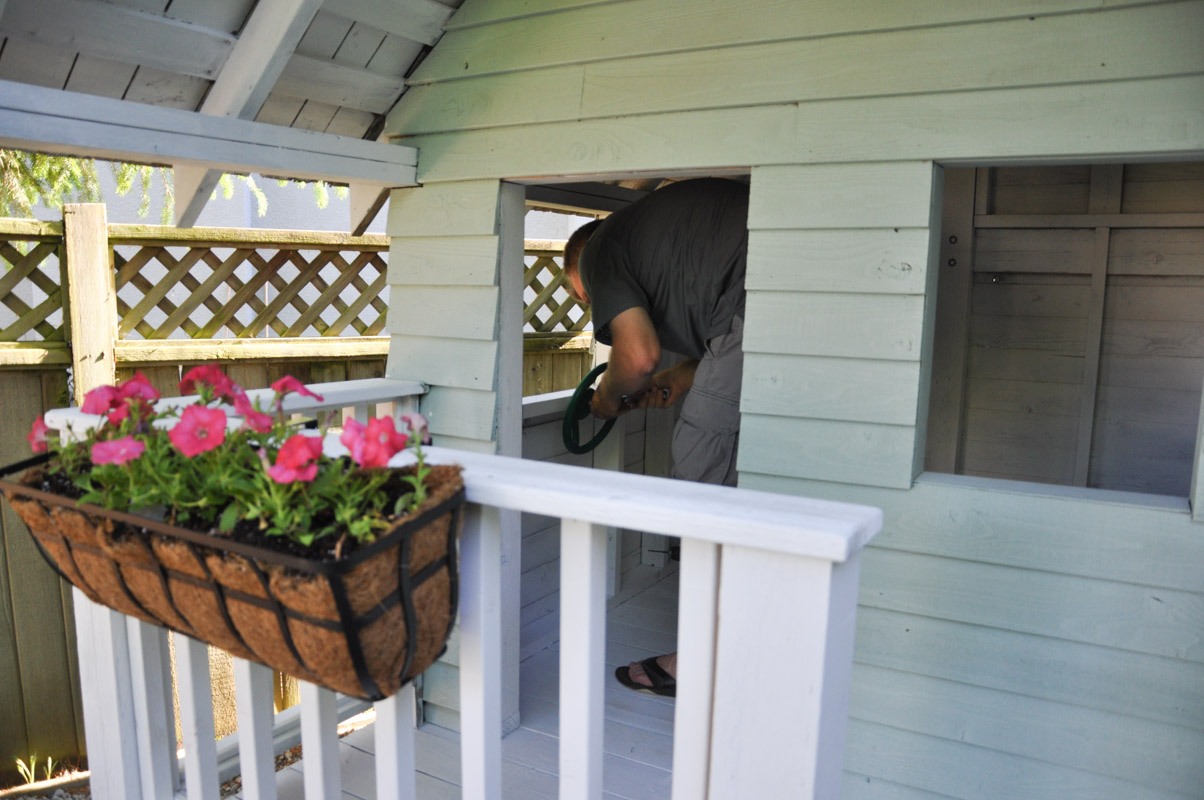 Mr. Suburble installed a ship's wheel on one side of the playhouse, just in case the Dirt Kitchen suddenly transformed into a pirate ship…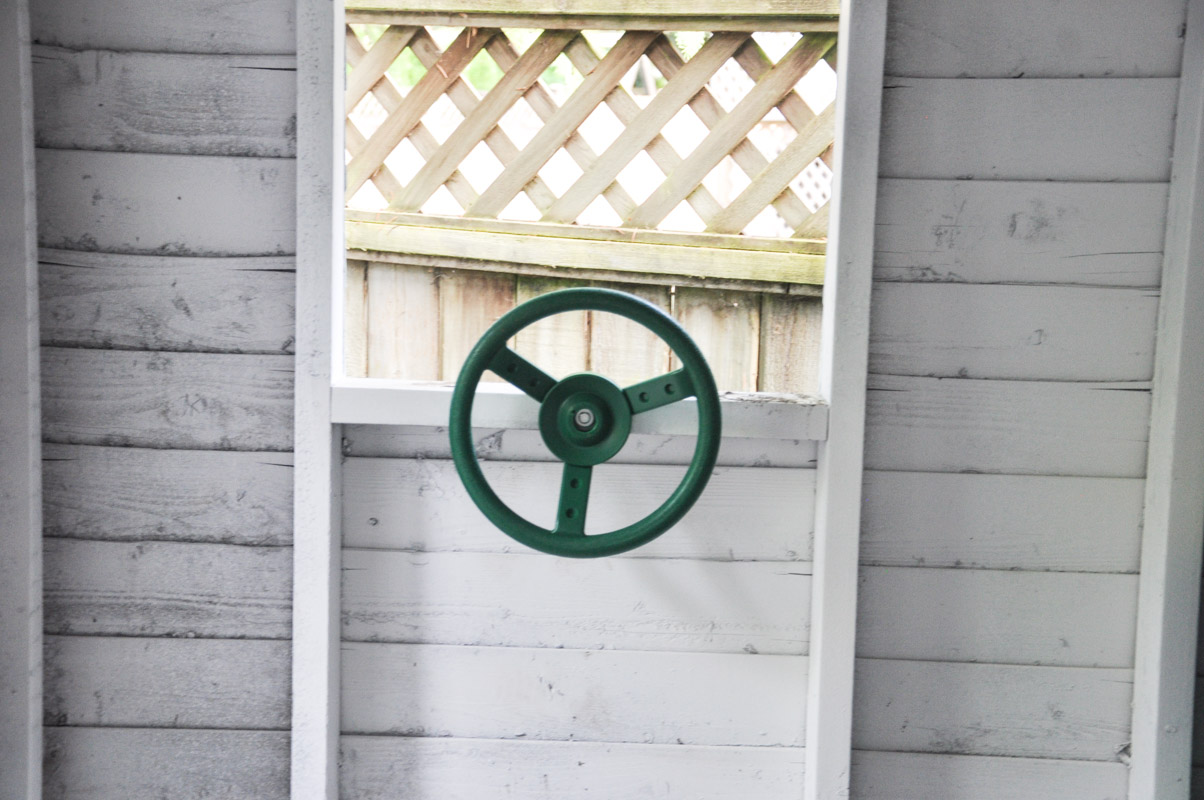 … or more recently, a car full of kids headed on an adventure.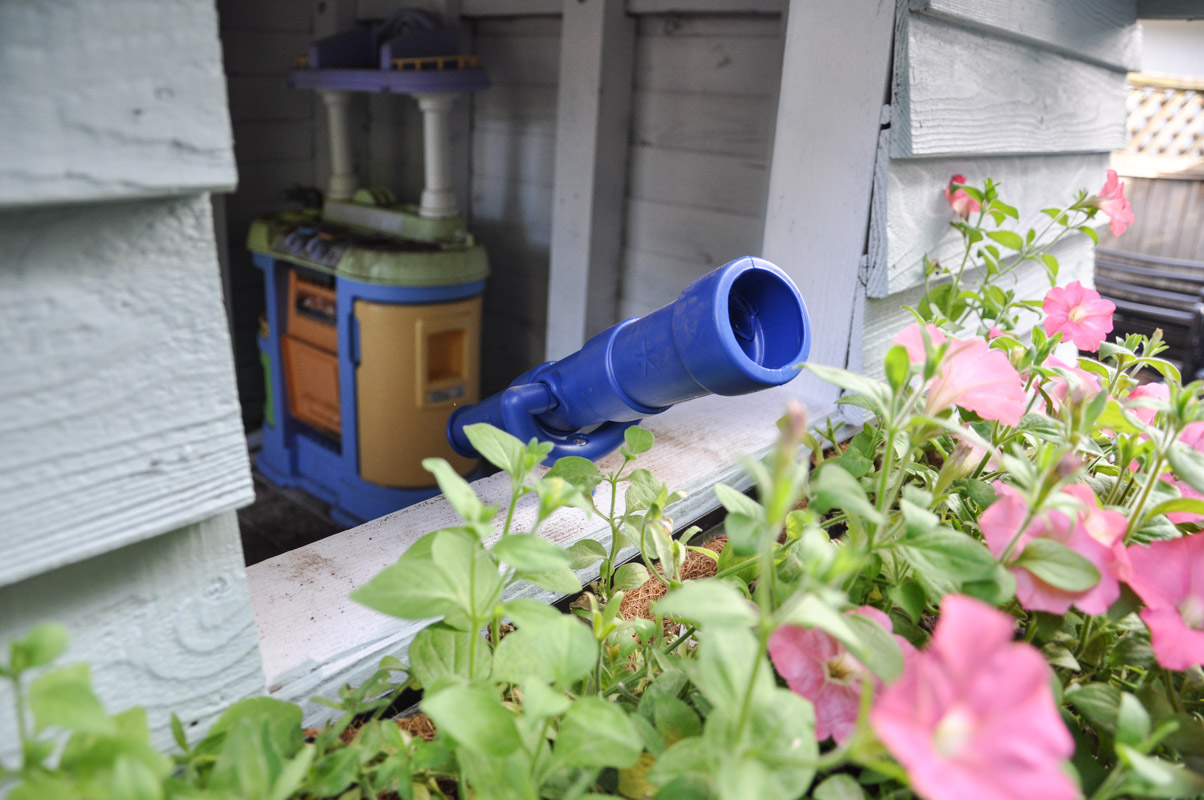 The other window boasts a telescope. This is helpful when your pirate ship is under attack, and you need to be on the lookout for a shrieking older sister.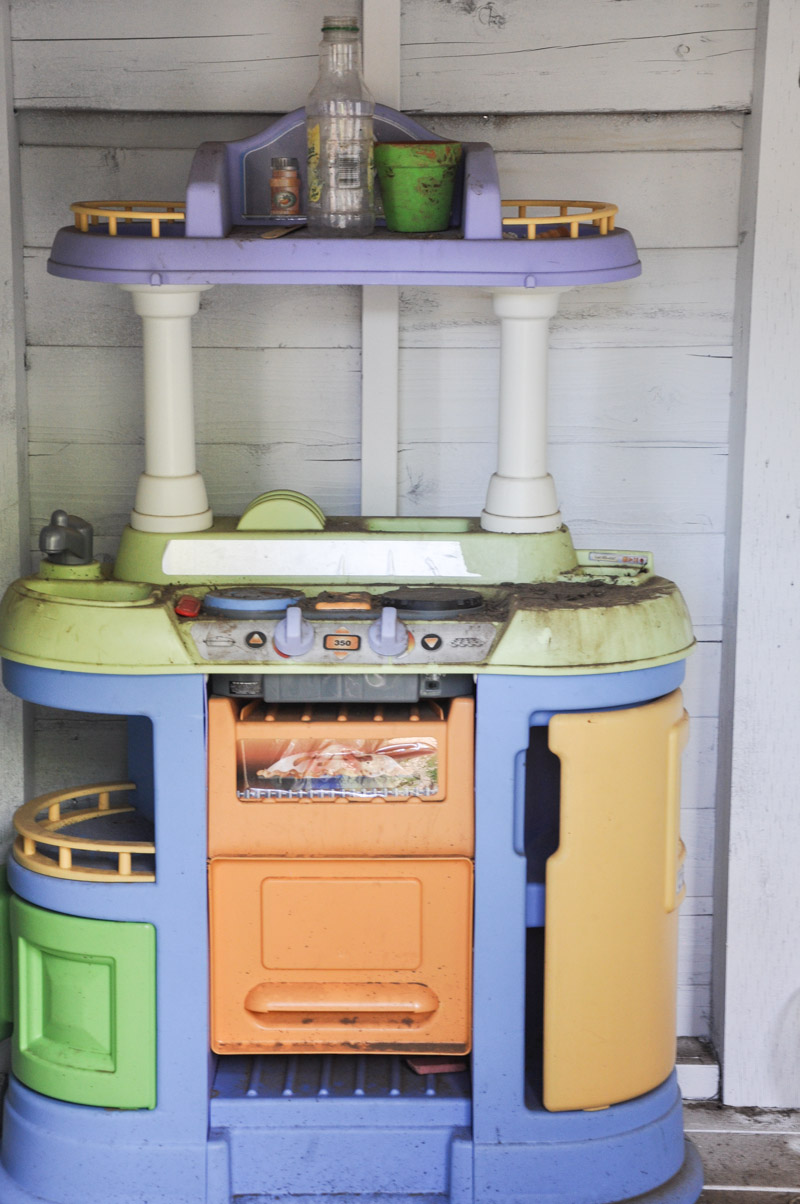 For about two minutes, I flirted with the idea of a wooden kitchen in the playhouse. And then I came to my senses. A $10 pre-loved plastic kitchen is perfect for the space.
It wears well with the grit and the dirt, and can be sprayed off in the yard. Plastic lives forever… and this set – while looking just horrifying right now – will clean up beautifully with a little scrub and a hose.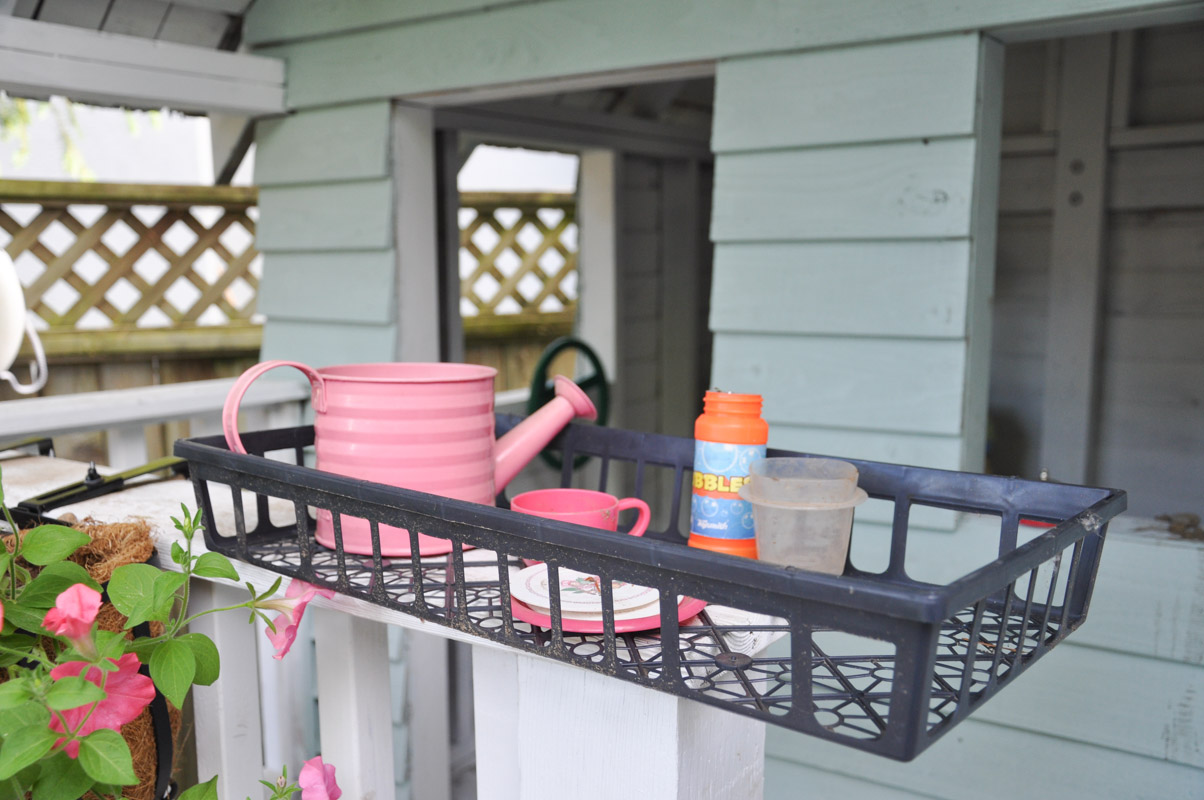 The girls use old flats as their "trays". They're in heaven when Mr. Suburble and I roll up to their order window and request a meal. They deliver their murky teas and thick soups to us on the patio, usually with dirt-streaked cheeks and beaming faces.
And in those moments, I don't mind the mud streaked across my nearly-new paint job. Or the occasional leaf (or seven) snuck from the unsuspecting shrub. I remember having black caked under my nails while imagining that I was creating a most beautiful stew out of random bits and bobs I found in the yard.
I'm so happy that my kidlets get to do the same.
While the playhouse project will never truly be finished in my mind, and I will continue to add on little touches here and there, I have to say a very big thank you to the folks at Home Depot Canada. Their support of this project has allowed me and my family to take this project and make it something that we absolutely love.
Once a "rescue playhouse"….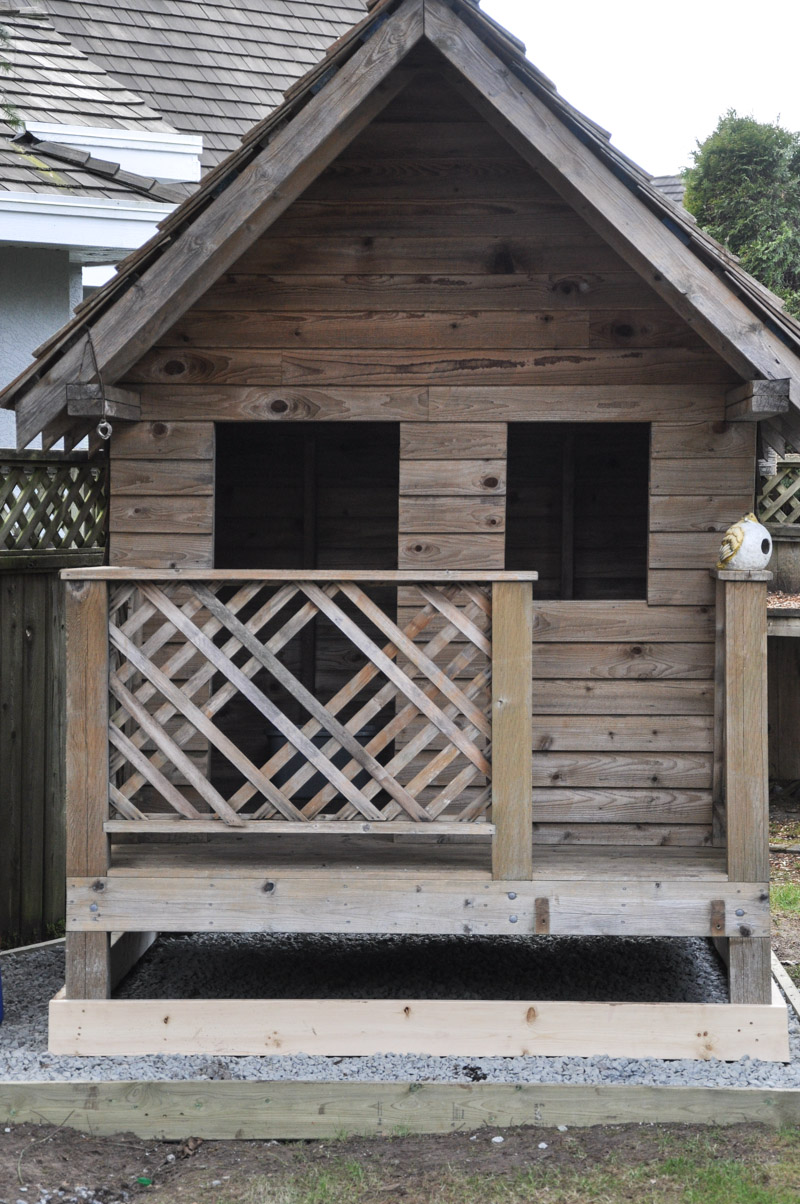 …. this little cottage in the yard is now the place where kidlets play and laugh and imagine.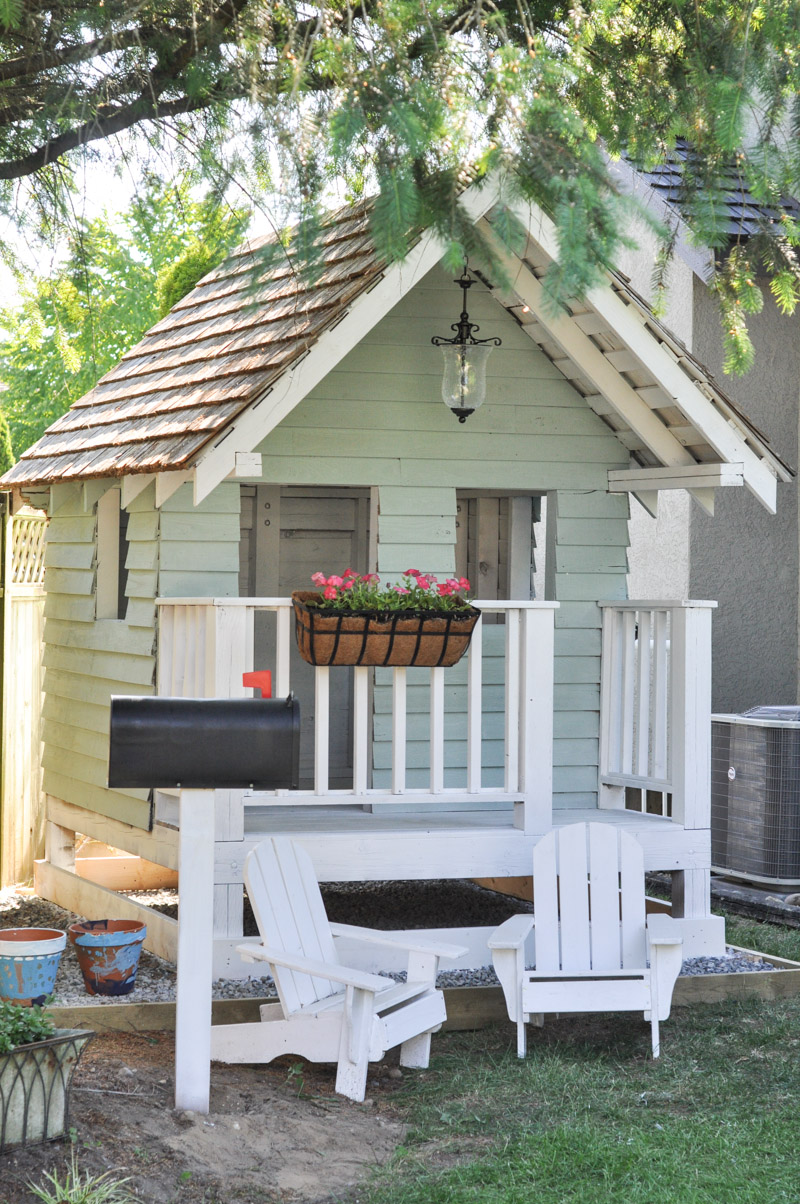 It's been one of my most favourite projects thus far. Part of me wishes it was just the teeniest bit bigger…
And I'd claim it as my own!