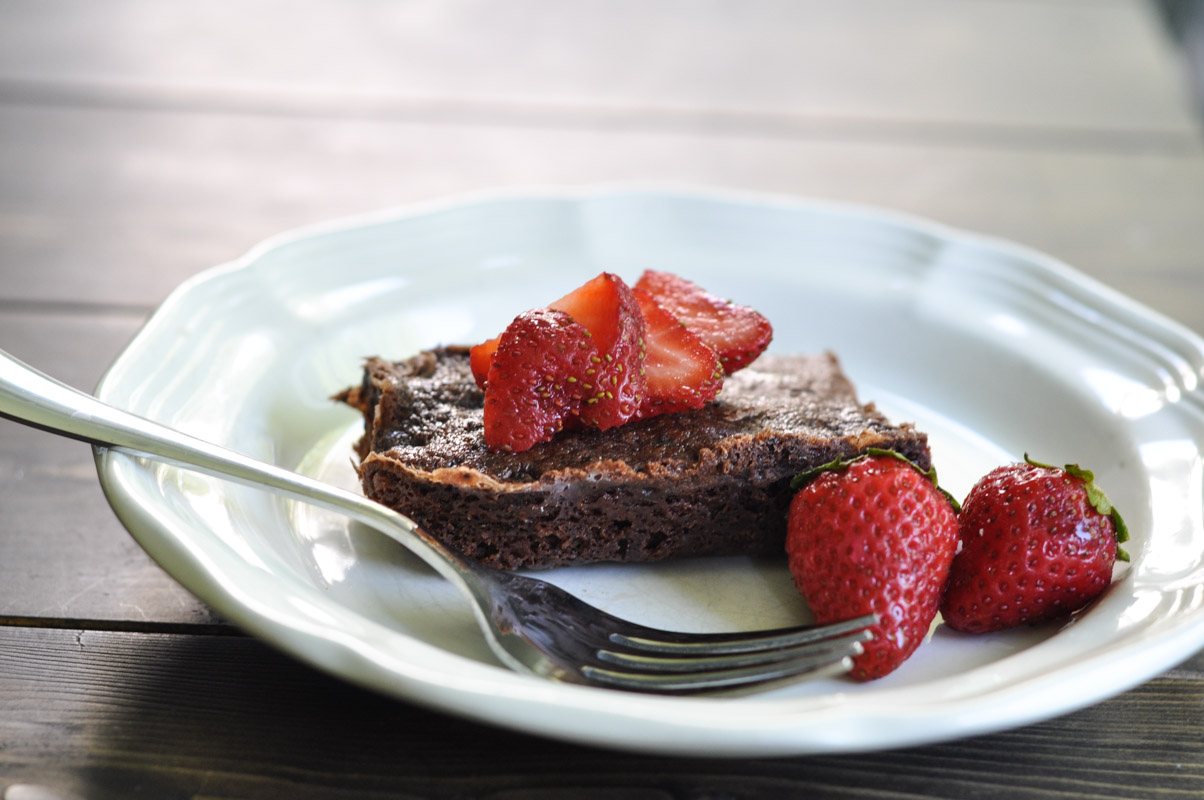 I'm going to say this right here: I'm not a vegan, but I play one in the kitchen sometimes.
I have friends who are vegan, dairy-free, and egg-free, and it's nice to experiment with recipes that I know will work should I host a meal. This recipe is also nut-free (as I will slice up a small brownie and tuck it into a lunch box), but fair warning: it is wheat-full.
Gluten is my homeboy. Sorry guys. I can't give him up.
I was experimenting with Blue Dragon coconut milk as a milk alternative, and I came across this recipe by The Veg Mom. I opted to use coconut oil instead of vegetable oil, and I cooked it a bit longer, but the brownies came out delicious.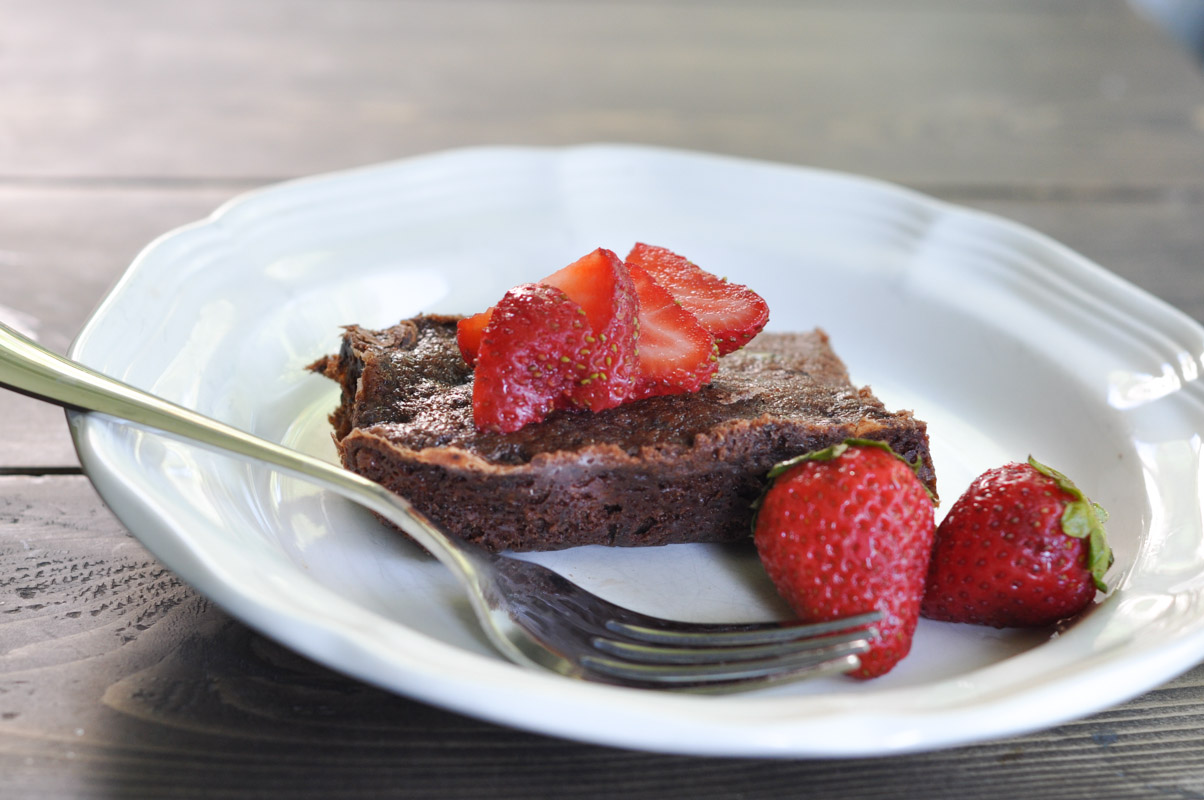 This brownie is a cinch to make, and just requires a bit of cooling time in the fridge. Because there isn't any egg as a binding agent, I found that this brownie set much better after an hour of chilling in the fridge. With the coconut cream and the coconut oil, it's a very moist brownie – so having it right out of the oven might not result in a firm square.
But if you like brownie crumble – by all means!
Ingredients
1/3 cup coconut oil
1/2 cup from the TOP of an unshaken can of Blue Dragon Full-fat Coconut Milk (The creamy bit) - though I have gotten away with the top of a Lite Coconut Milk as well
1/4 cup cocoa powder
1/4 cup dark chocolate chips
3/4 cup sugar
1 tsp baking powder
1/2 tsp salt
1 tsp vanilla
Instructions
Preheat oven to 350 degrees
Line an 8X8 baking pan with parchment
Mix the oil, coconut cream, cocoa powder and sugar together using a whisk
Add the dry ingredients until combined
Fold in chocolate chips
Spread evenly in baking dish
Bake for 20 minutes; let cool and then transfer to fridge for 1/2 hour
Serve with strawberries and syrup, or dust with icing sugar
https://www.suburble.com/2015/09/vegan-chocolate-brownies.html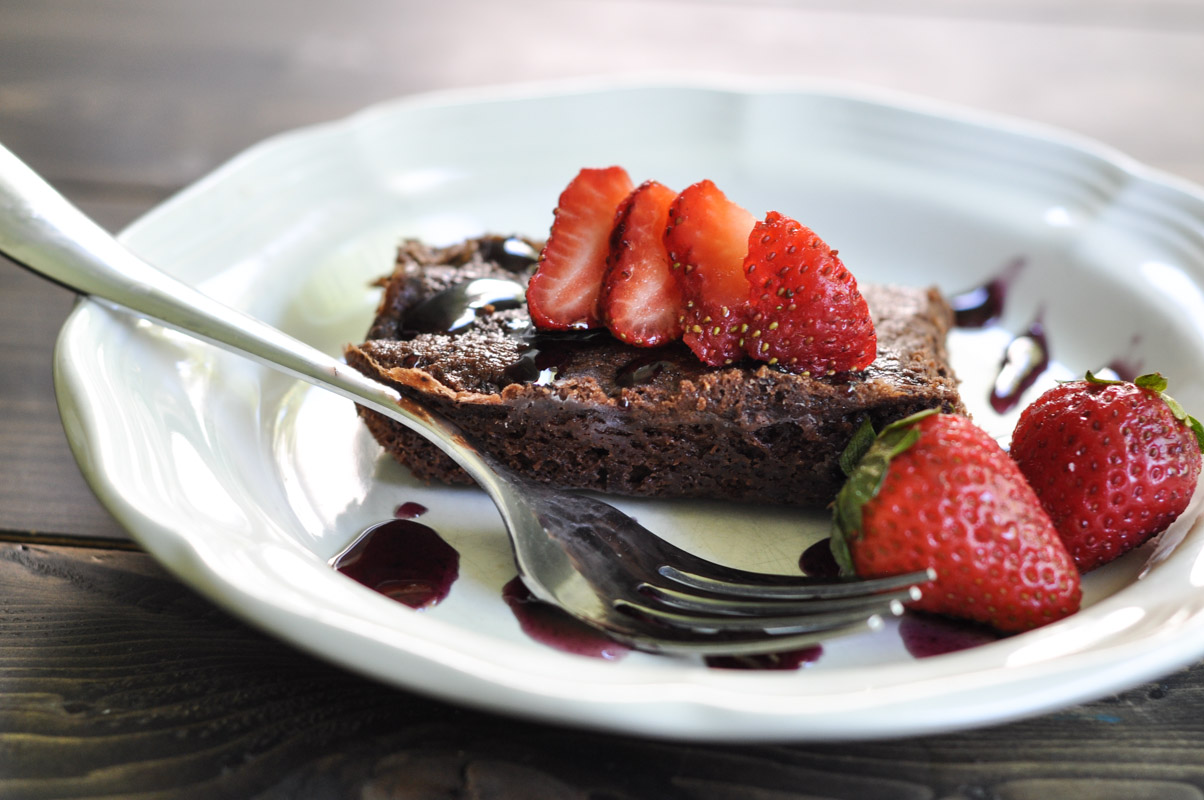 I think that strawberry syrup adds a bit of loveliness to the plate – and also make the brownies look more decadent. I'll tell you – they're very rich.
And they don't last long.
If you're cutting out dairy, egg, or just trying to practice using coconut milk in recipes, try these brownies. You won't be disappointed!
Looking for more spicy recipes? Visit Blue Dragon on their website, their Facebook page, or onTwitter!
I am part of the Blue Dragon Canada ambassador program and I receive special perks as part of my affiliation with this group. The opinions on this blog are my own.