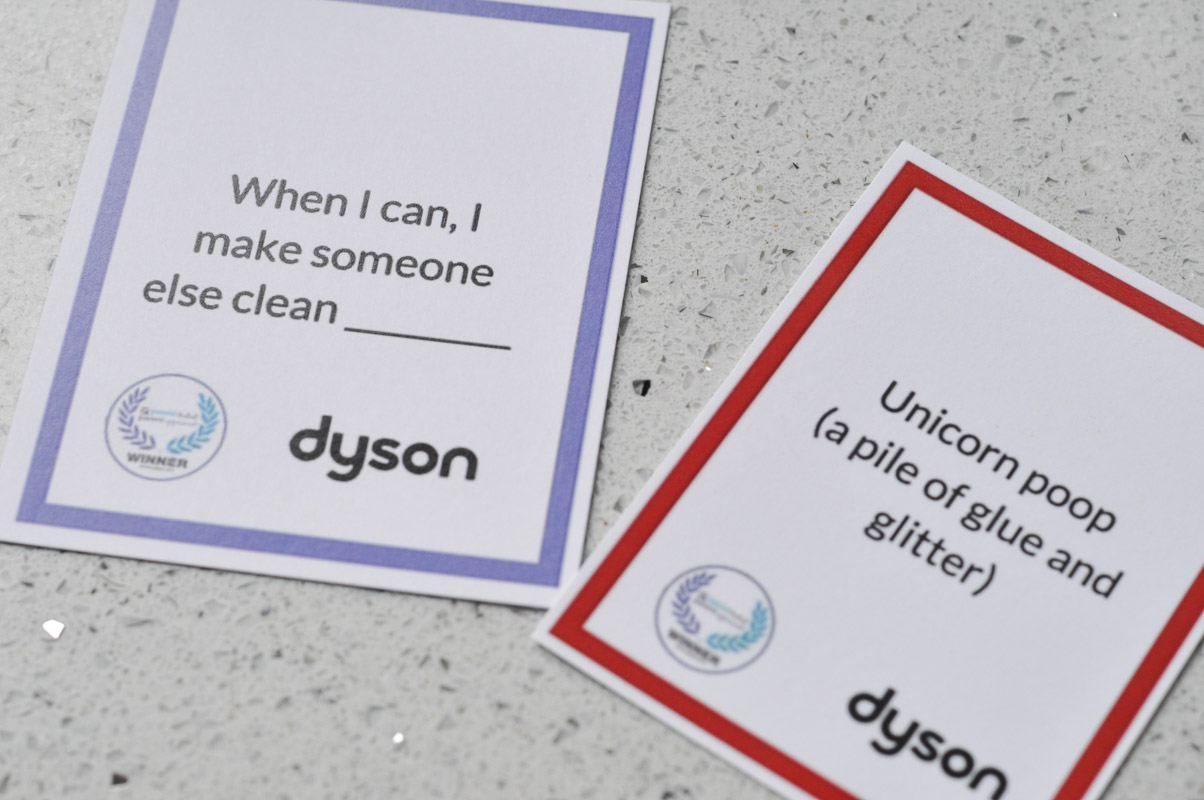 This past weekend, I threw a little season-starter party.
I'm always happy to host an event, and so when the opportunity to have a vacuum party came up, I gladly took it!
A vacuum party? What?
Yes, a vacuum party! I held a little soiree for this beauty: the Dyson V6 Absolute rechargeable vacuum.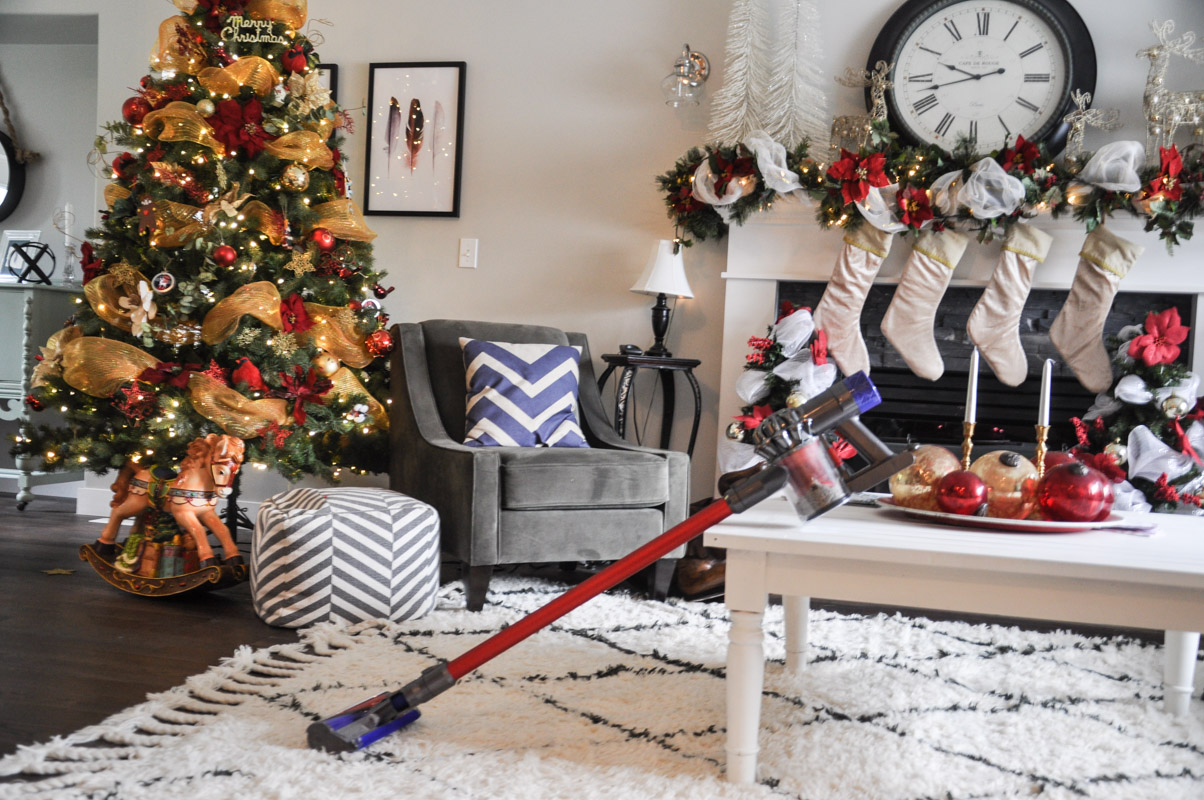 It matches my Christmas decor! What a fancy-pants.
I've always wanted a portable vacuum. I've others whip out their cordless stick vacs and suck up all of the glitter/food/crumbs/dirt/dust/chaos that their children leave behind, and it takes minutes!
Instead of heading to the closet, getting out the canister vac, and dragging it around behind you, this vacuum gets the job done in half the time. And you can do stairs without it being an adventure in balance and coordination.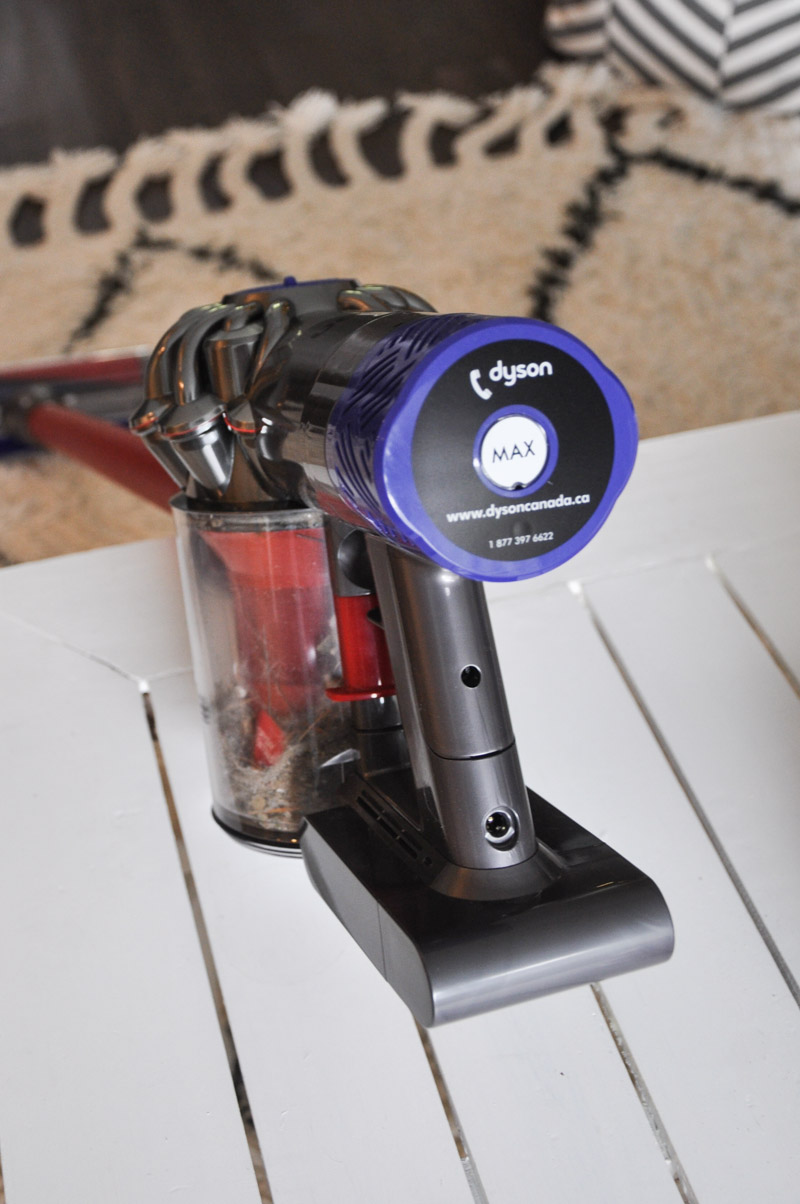 The "max" button is for serious times only. It will suck back the battery, but it also sucks up the dirt like crazy.
I use it for cleaning out my car. It isn't a job for the faint of heart.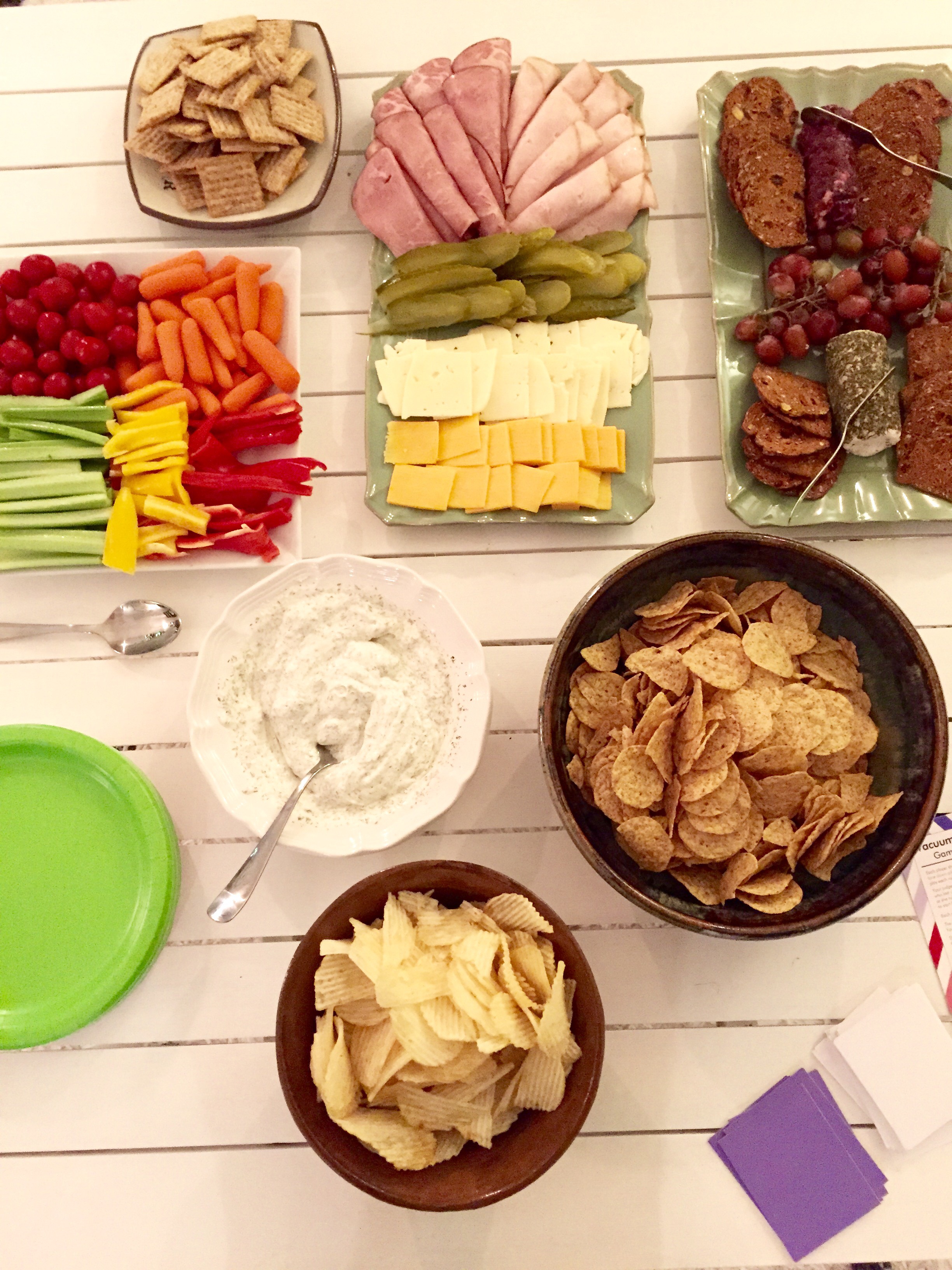 I started by putting out a big heap of food, and then welcomed my guests…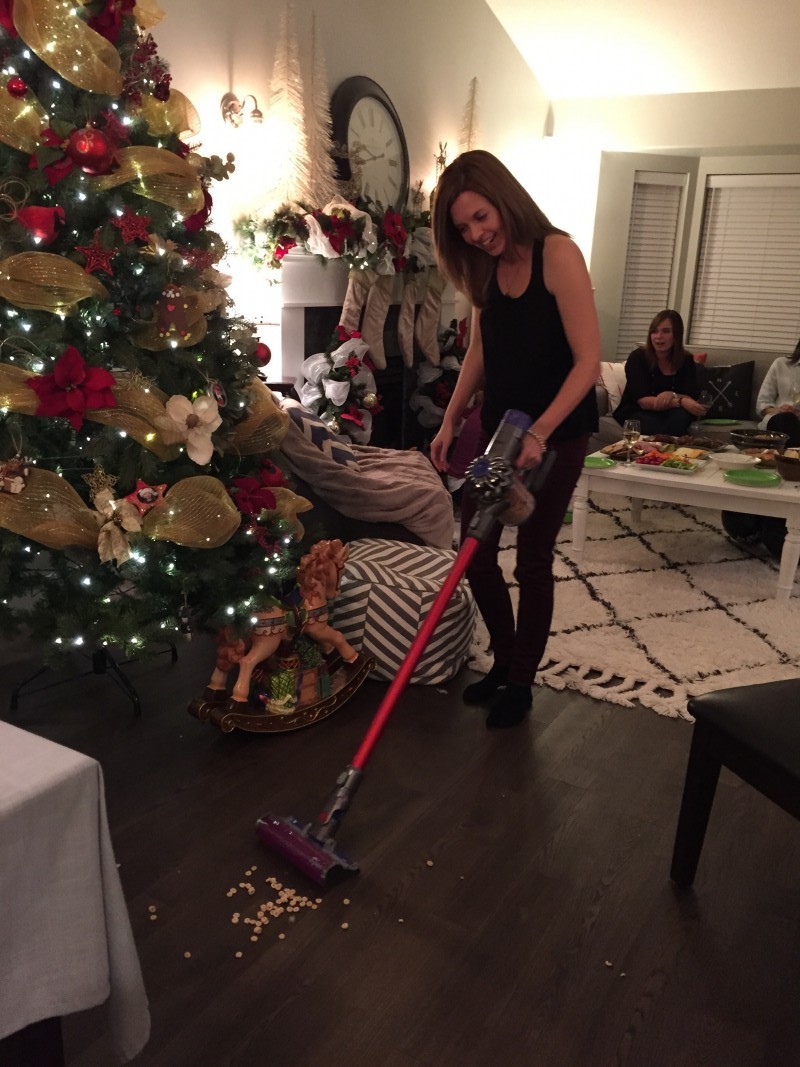 Karyn gladly participated in the Cheerio challenge. The V6 Absolute has a soft-brush head that is safe for my hardwood floors.
The brush has the same material as one of those lint-brushes you would use to get cat hair off of your pants. It's super-sticky, so it's good for dust bunnies and other fine bits-and-bobs.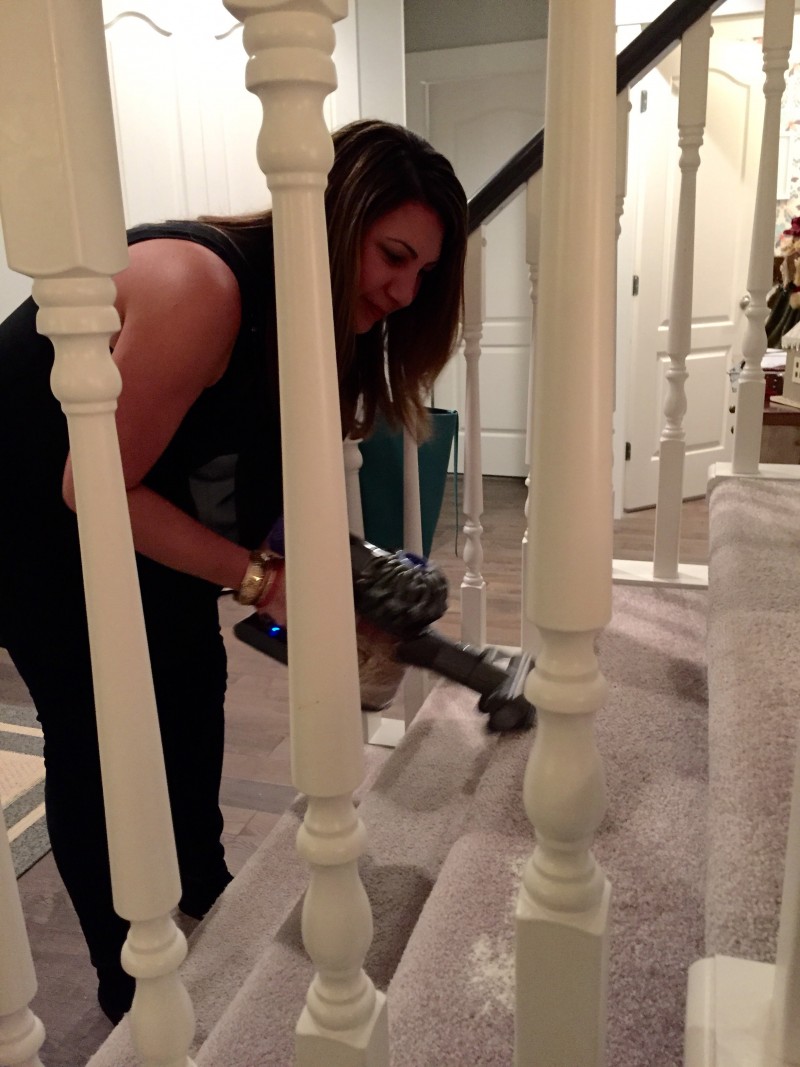 Shawna did the "flour on the carpet" challenge. She's one of my neatest friends, so I knew she wouldn't leave any flour dust behind.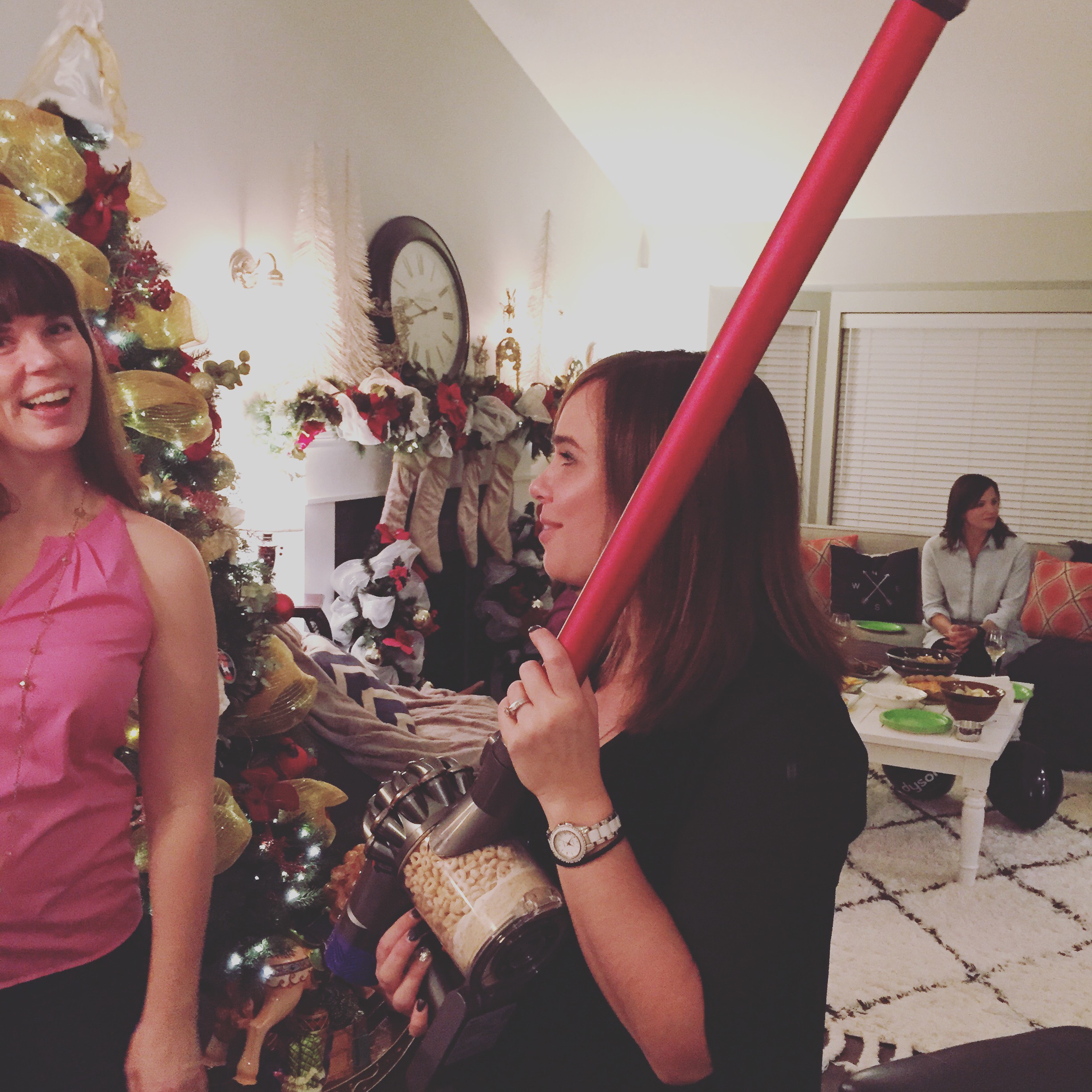 These girls got caught up in conversation, and Kristina ended up gabbing with a vacuum in her arms.
Proof positive that it's lightweight!
And that it was a good gab the girls were having.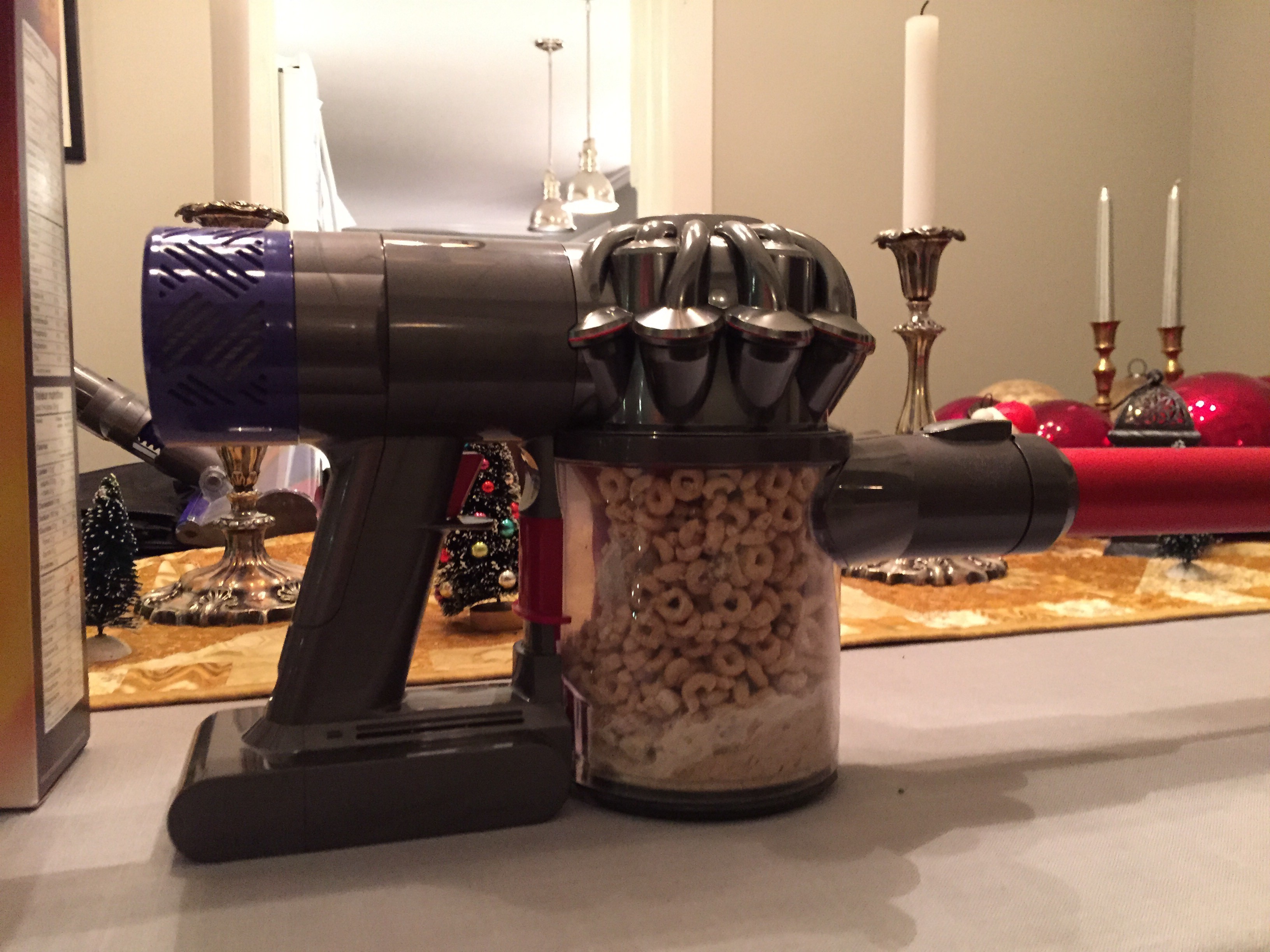 After the nights' challenges, we were left with a very full Dyson (whoops!) – it was time to dump it.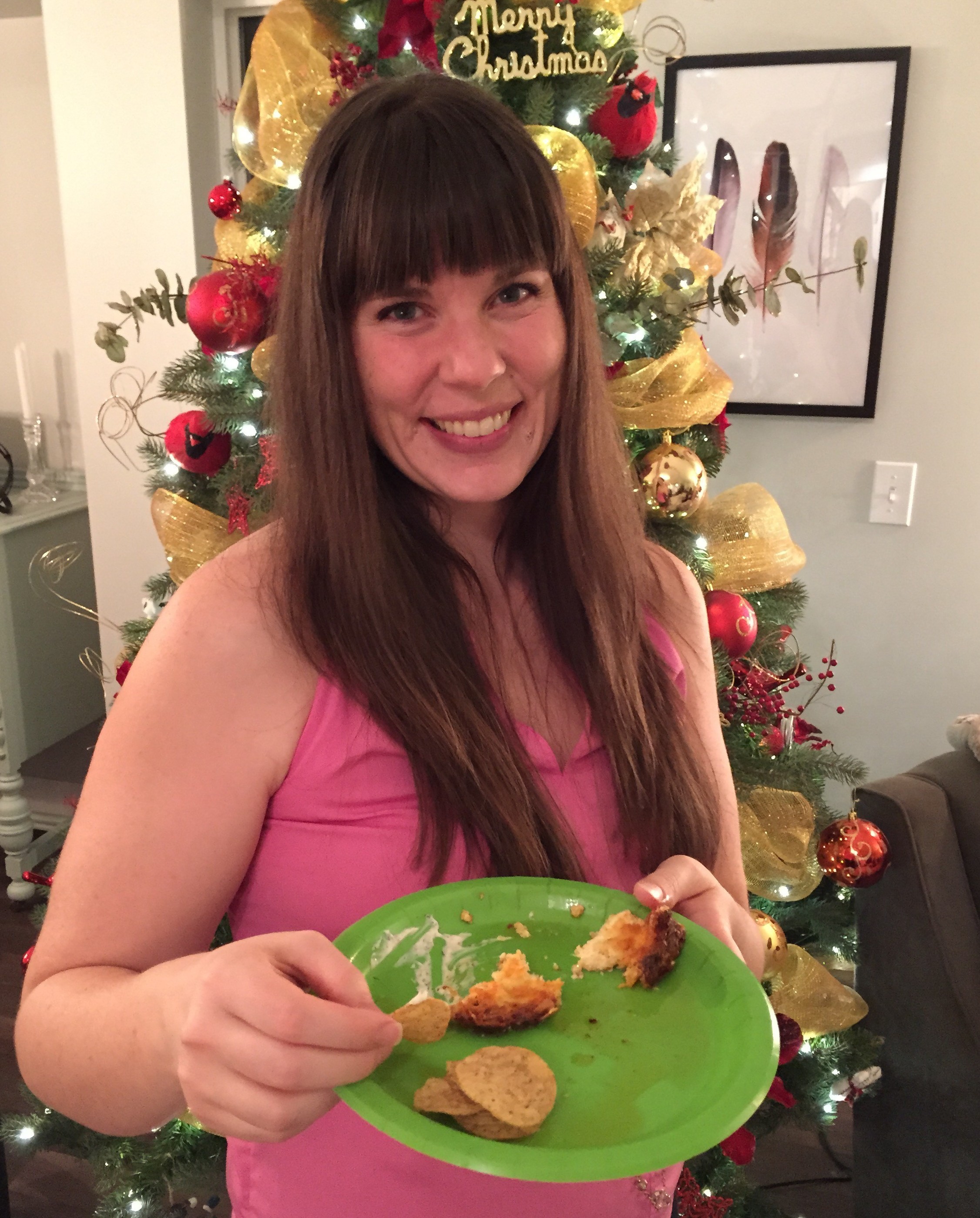 And it was time to celebrate this gal's birthday!
The party was a huge hit, and the laughs were loud that night. The girls had a hoot playing with the vacuum and it got us up and out of our seats during the challenges and the games.
Who knew that a vacuum would be such a great theme for a party?
And who would have guessed that my house would be cleaner when they left than when my guests showed up?
If you're on the hunt for a good vacuum, check out the Dyson V6 Absolute cordless vacuum. It's been a game-changer when it comes to my floors.
Thank you to Dyson Canada and PTPA media for giving me the chance to play with this vacuum. As always, all words, opinions, messy floors, and cobwebby corners are my own!