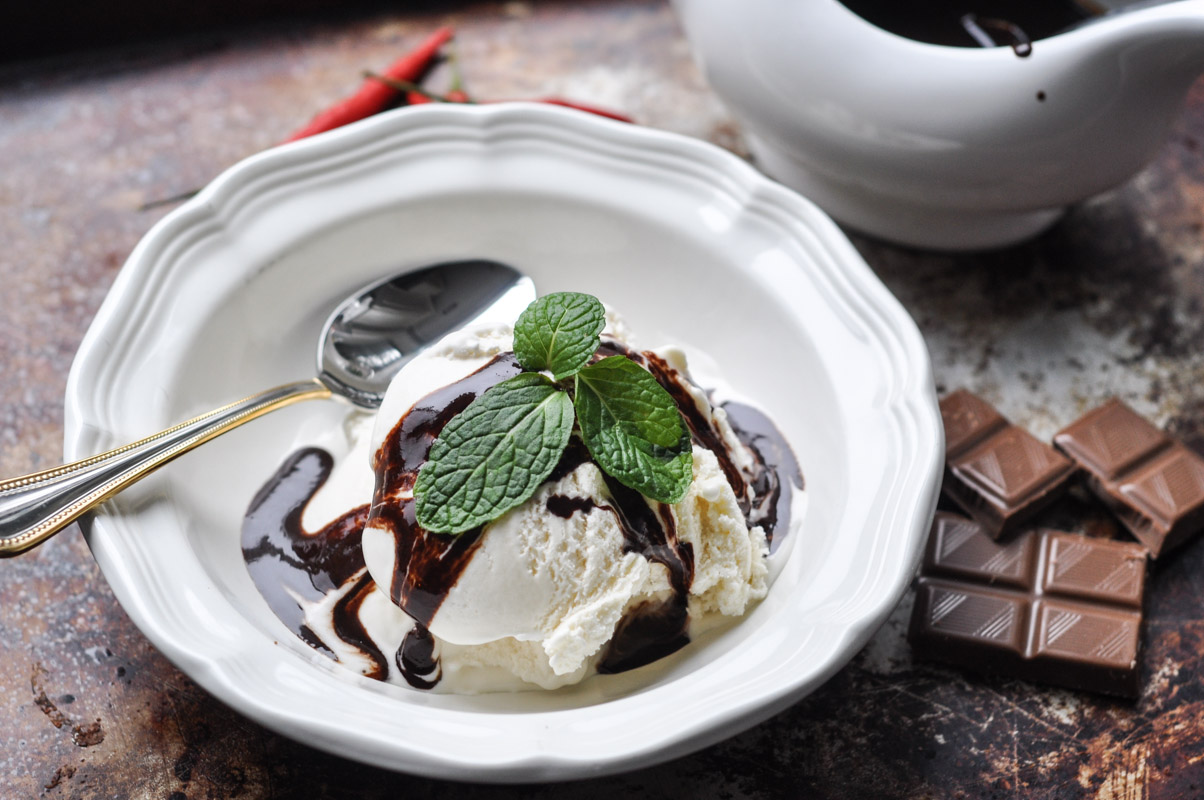 This month, we Patak's ambassadors were given a challenge: to create a Valentine's Day recipe that "mixed in a little India".
As curries and naan are already our typical "date night food" in our house, I decided to think about the apres-dinner treat: ice cream and chocolate sauce.
It was just a couple of weeks ago that I was watching a kids' cooking show with Lila and the challenge was to mix chocolate and peppers. Lila turned her nose up and said, "Ugh, I wouldn't like spicy chocolate."
But I thought to myself, "Oh, I might."
After a bit of experimenting, I got this curried chocolate sauce just right.
And then I dumped it all over my ice cream.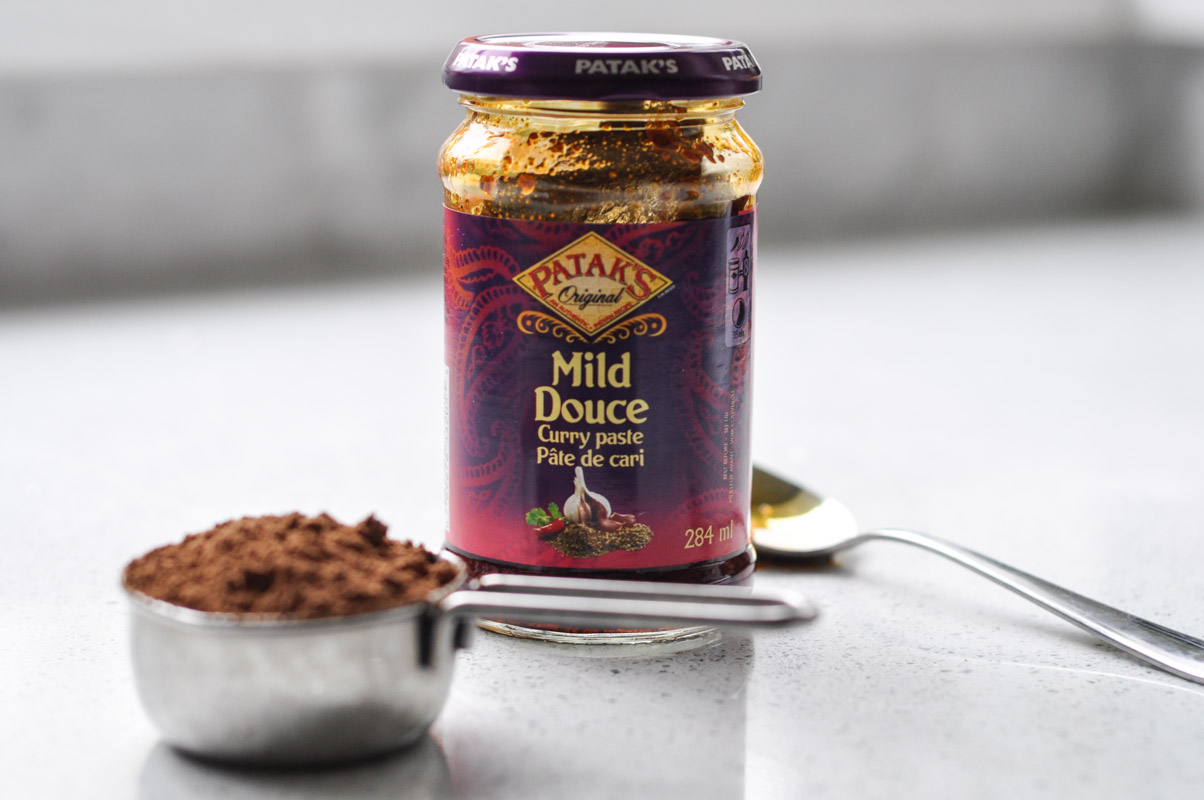 This recipe takes about five minutes – or less! – but you have to watch it on the stove. Burned chocolate sauce is no good.
I started with Patak's mild curry paste – using about a heaping tablespoon full in the saucepan. Unlike curry powders, you have to heat up pastes to get the true aromatic goodness out of them.
Ingredients
1 tbsp Patak's mild curry paste
1/3 cup cocoa powder
1/3 + 2 tbsp white sugar
200 ml water
Instructions
In a saucepan, heat up the curry paste until aromatic over medium heat
Add water and whisk paste until relatively combined
Add 1/3 cup sugar and cocoa powder and then whisk until smooth
Taste sauce and add more sugar to taste (if necessary)
Once sauce is desired consistency, put aside to cool for a few minutes, then serve on your favourite dessert!
https://www.suburble.com/2016/02/curried-chocolate-sauce.html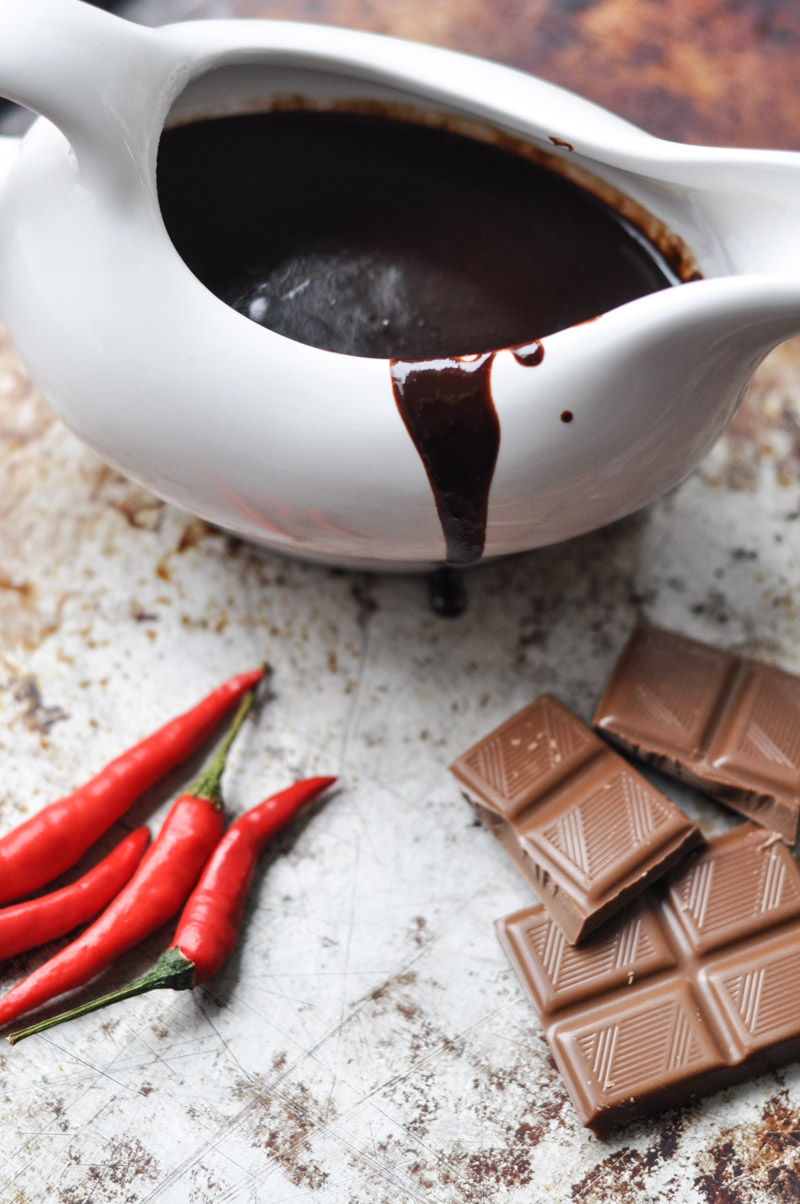 I like my sauces a bit sweeter, so I've included a "bonus" two tablespoons of sugar, should you also find that you want a sweeter sauce. Just make sure that you're tasting as you go.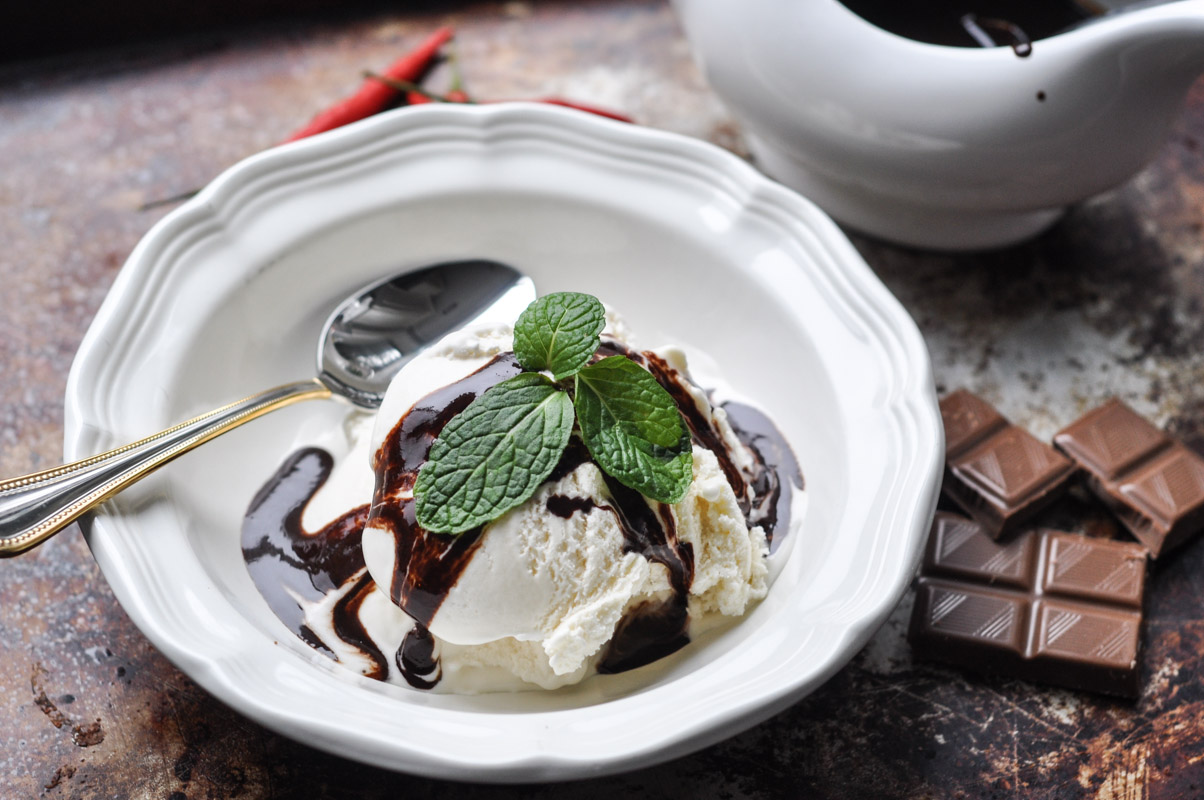 This sauce was a delicious and rich way to top a bowl of ice cream, and it would be a fabulous way to end a date-night dinner of spicy butter chicken and garlic naan.
Or if ice cream isn't your thing, brownies smothered in this sauce would also be divine.
I wish all of you a lovely Valentine's Day weekend!
Are you looking for more ways to add The Cultured Kitchen to your menu? Check out more Pataks' recipes on Facebook and Twitter.
Disclosure: I am part of The Cultured Kitchen Ambassador program in partnership with Patak's Canada and Blue Dragon Canada and I receive special perks as part of my affiliation with this group. The opinions on this blog are my own.