I've always been a sucker for a good crumble. It's like pie, but takes WAY less time and skill to make.
It's a perfect "throw it together and chuck it into the oven" recipe.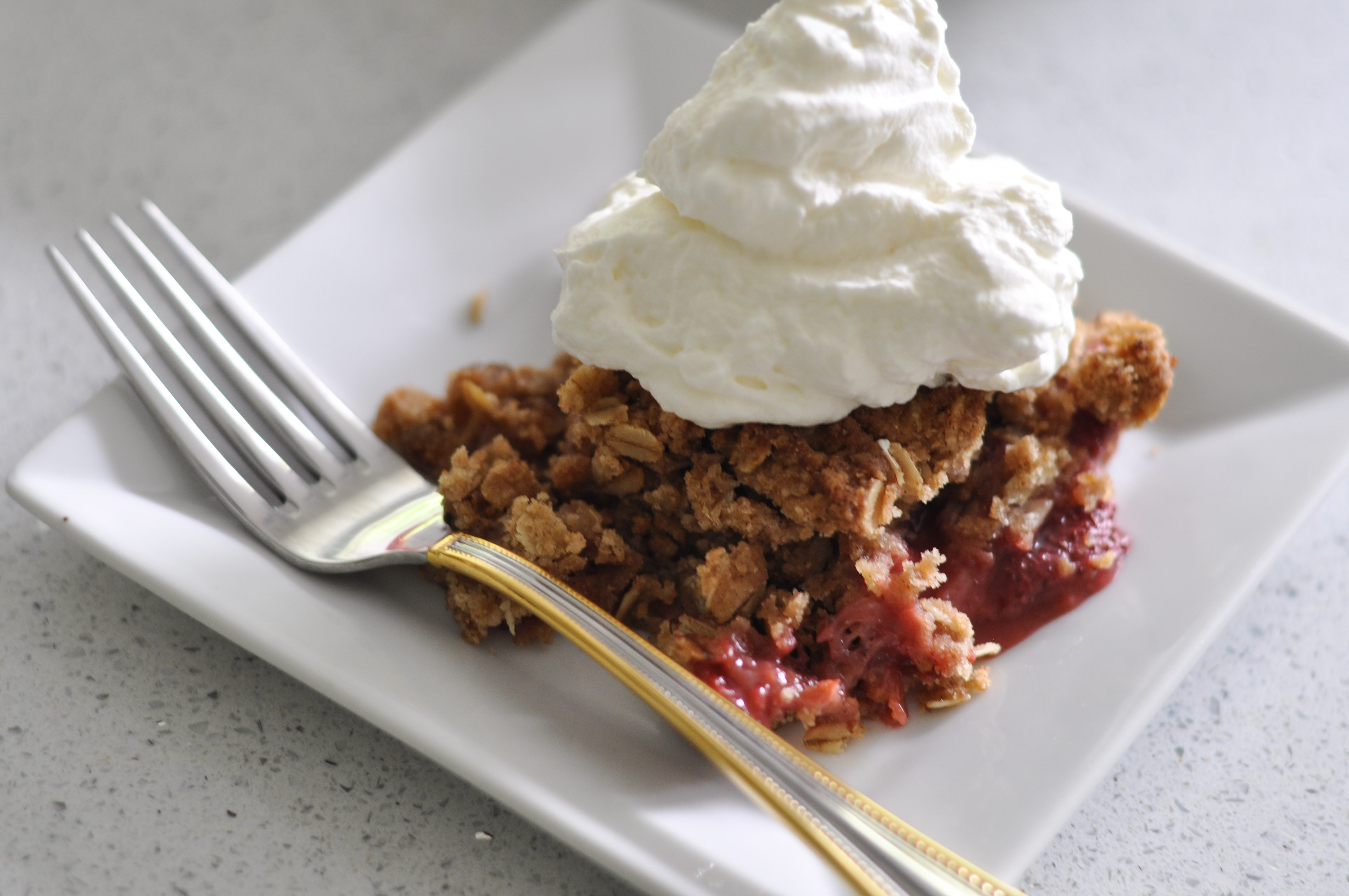 Strawberries are almost in season – I've got little green fruit hanging from my June-bearing plants in the garden – and this means that some beautiful jams and crumbles are coming our way.
Rhubarb is currently in season (the green thumb types are telling me), but I couldn't get my act together to get a plant into the earth, so this rhubarb came home from the store along with the strawberries. Next year, people – next year I will have rhubarb from my own little patch of dirt.

And Mr. Suburble will turn his nose up at it and say, "Ugh, Rhubarb?!?"
And I will say, "Yes. Rhubarb. It is delicious. Didn't you ever walk around the backyard with a stalk of rhubarb and a cup of sugar and just rot your teeth right out with the tart deliciousness?"
He didn't, but I did. So strawberry rhubarb crumble is not only tasty, but it's also delicious with the memories of my childhood.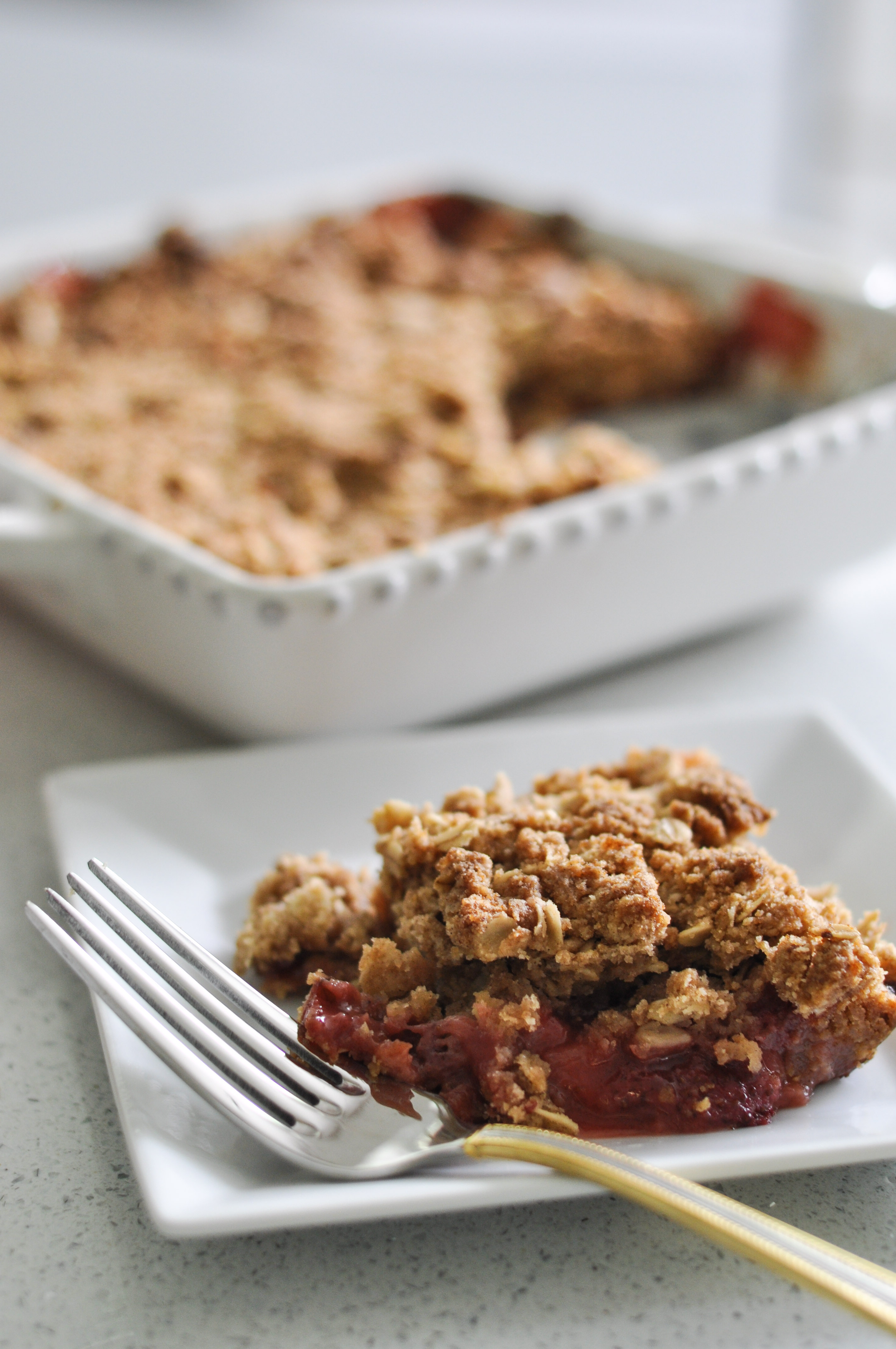 I like LOTS of crumble on top – it's probably a texture thing. You can adjust the amount to your liking.
Strawberry Rhubarb Crumble
Ingredients
1 cup brown sugar
3 tablespoons flour
4 cups sliced hulled fresh strawberries
2 cups diced rhubarb
Crumble
1 1/2 cups flour
1 cup large flaked oats
1 cup brown sugar
1 cup butter
Instructions
Preheat oven to 375 degrees
In a bowl, combine strawberries, brown sugar, rhubarb and flour - toss until the sugar is dissolved and the fruit is slightly syrupy
Place in a 9X9 baking dish
In a separate bowl, combine flour, oats, sugar, and butter.
Mix ingredients together until crumbly (you may want to use a pastry cutter)
Sprinkle crumble on top of fruit in baking dish
Bake for 45 minutes - let cool for 10 minutes
Serve with whipped cream, ice cream, or on its own!
https://www.suburble.com/2016/05/strawberry-rhubarb-crumble.html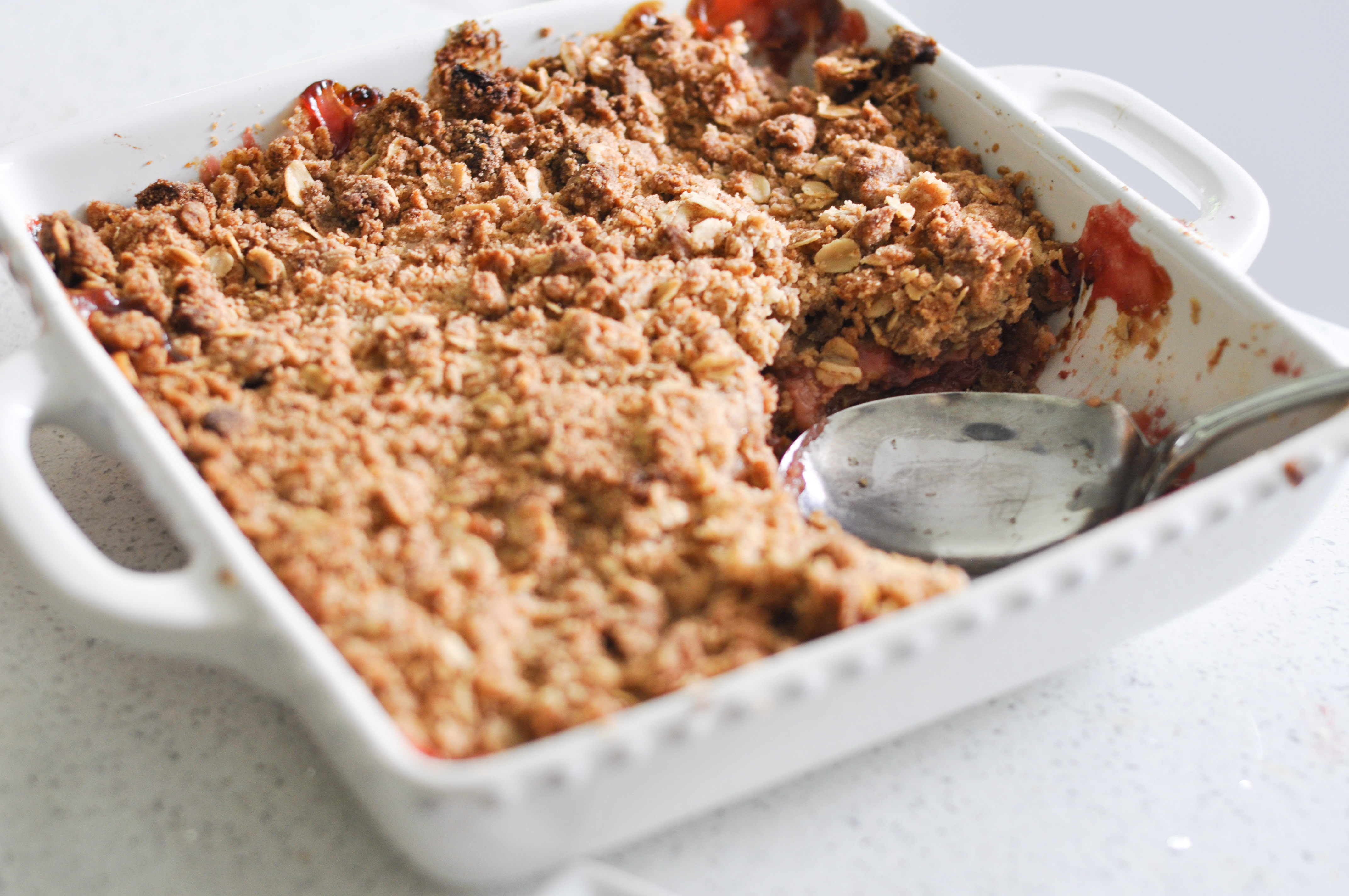 When Lila ate this tonight, she exclaimed, "This is delicious pie, Mom!"
And I agreed with her. I don't use quite as much rhubarb as other recipes call for, because I like the sweet to be a bit stronger than the tanginess.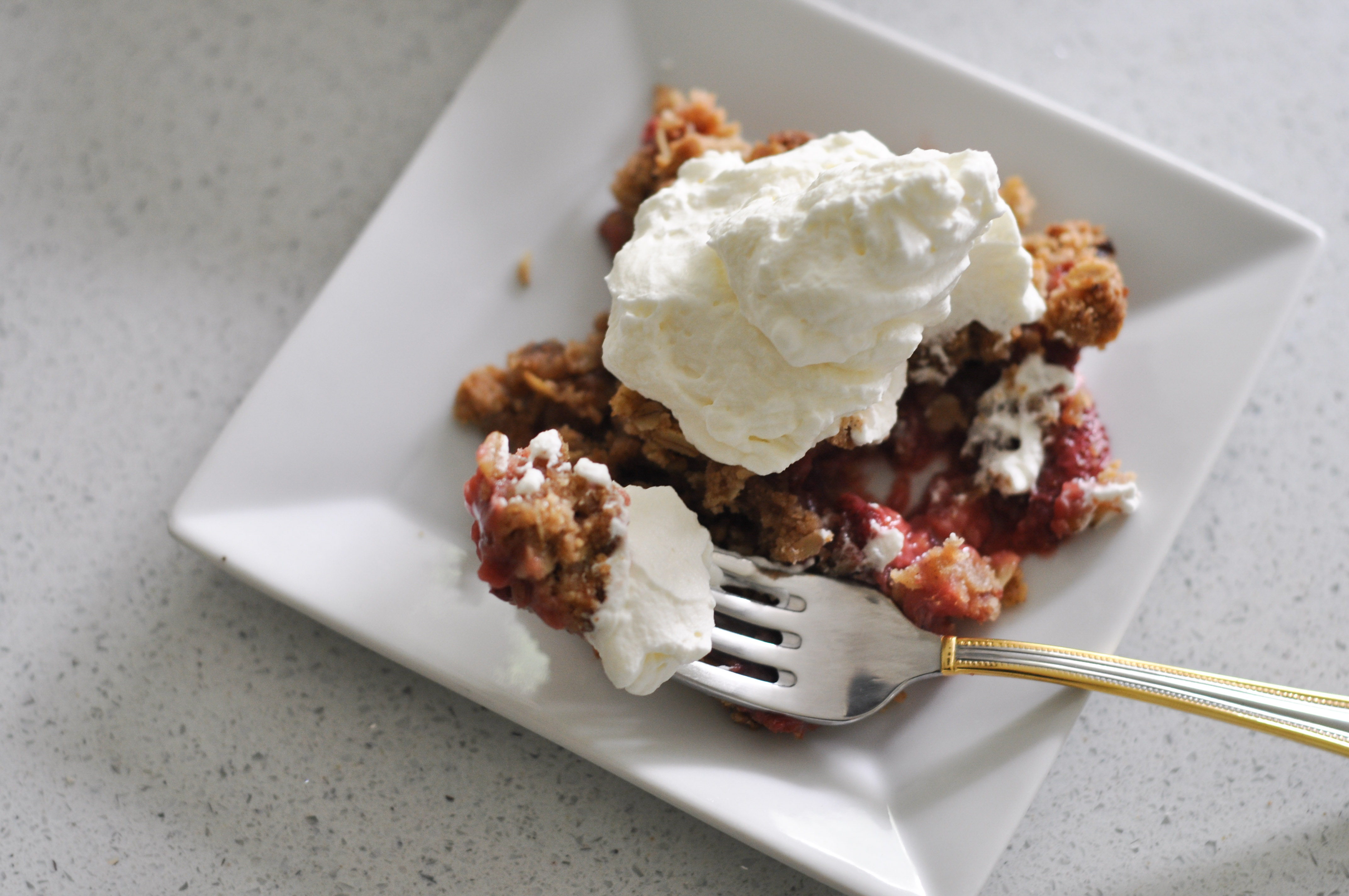 I also like to be a bit heavy handed with the whipped cream. I figure if I'm making this "cheater pie", I can at least fire up the mixer to make a bit of homemade whipped cream.
I can't wait until our own little bed of plants starts to produce! It will be strawberry madness around here.