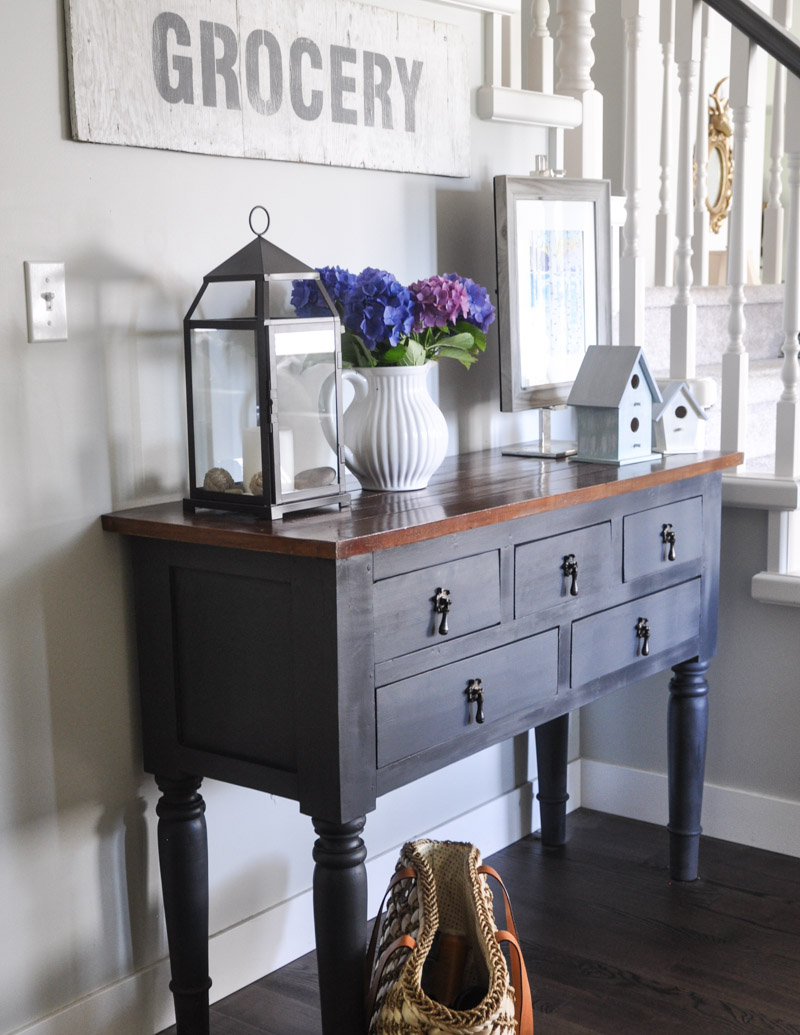 When we bought this hallway table, it was a part of a set.
I spied it on Craigslist, and knew it was going to be an excellent project piece. I was actually hunting for a coffee table, and this little not-quite-a-dresser-nor-a-desk piece was its brother.
It was finished according to the style of the first decade of the 2000s: "earth tones".
The owners were lovely, and were moving to a new house. They were decluttering furiously, and by the time I had walked out of the house, I had also agreed to buy a leather sofa, an elliptical machine, and a treadmill.
It was a blur, I tell you. I think it was probably the biggest Craigslist deal of my life.
Mr. Suburble was a bit aghast, but he dutifully borrowed a flat deck pickup and hauled it all home.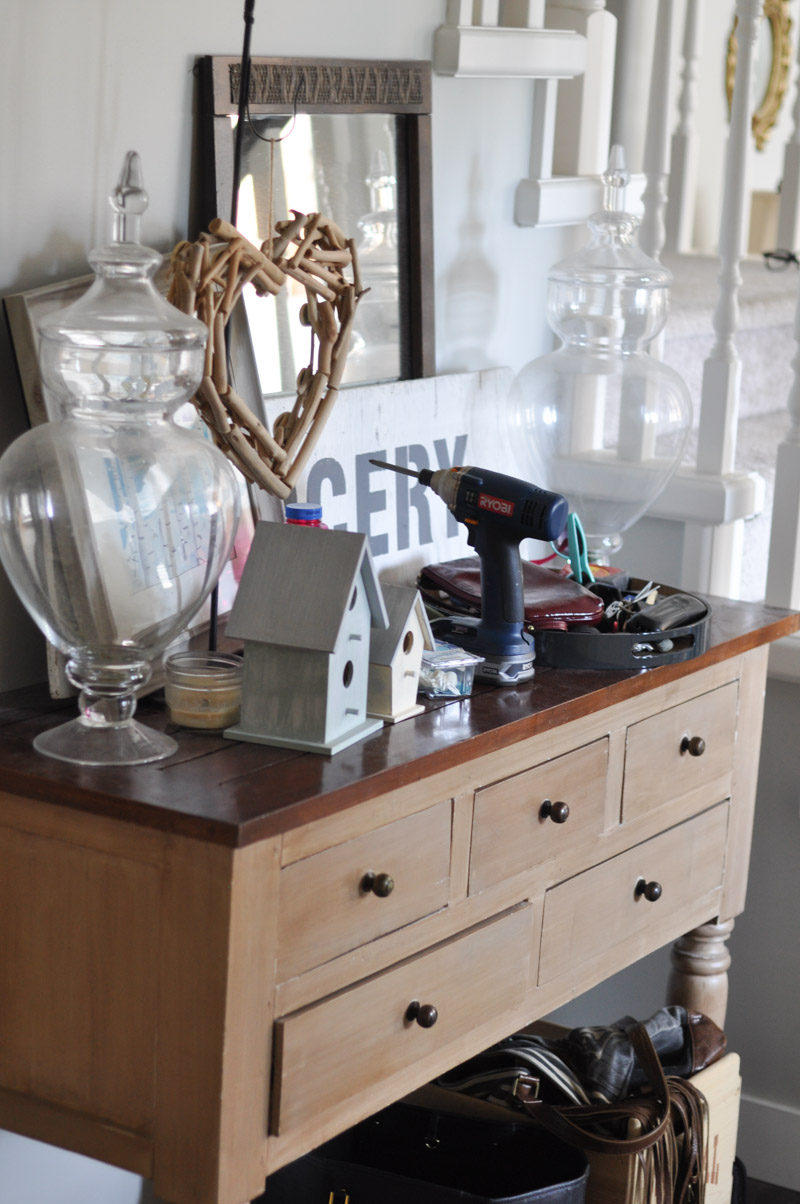 Now, a year and a half later, I finally turned to that little hallway table and said, "It's your time to be beautiful."
The above is a before picture that shows just how tidy the front hallway of my house was. Yes, that's a cordless screwdriver.
No, I was not in the middle of a project at the time.
You can also see that the colours of the wood are very warm, which are lovely on their own, but do not match anything that is happening in my house. I dragged it out to the garage and got to work.
I painted the dresser in Fusion Mineral Paint in Ash. It's a deep rich grey that has excellent coverage. I finished with a thin coat of Fusion's Beeswax finish and gave it a good buff out.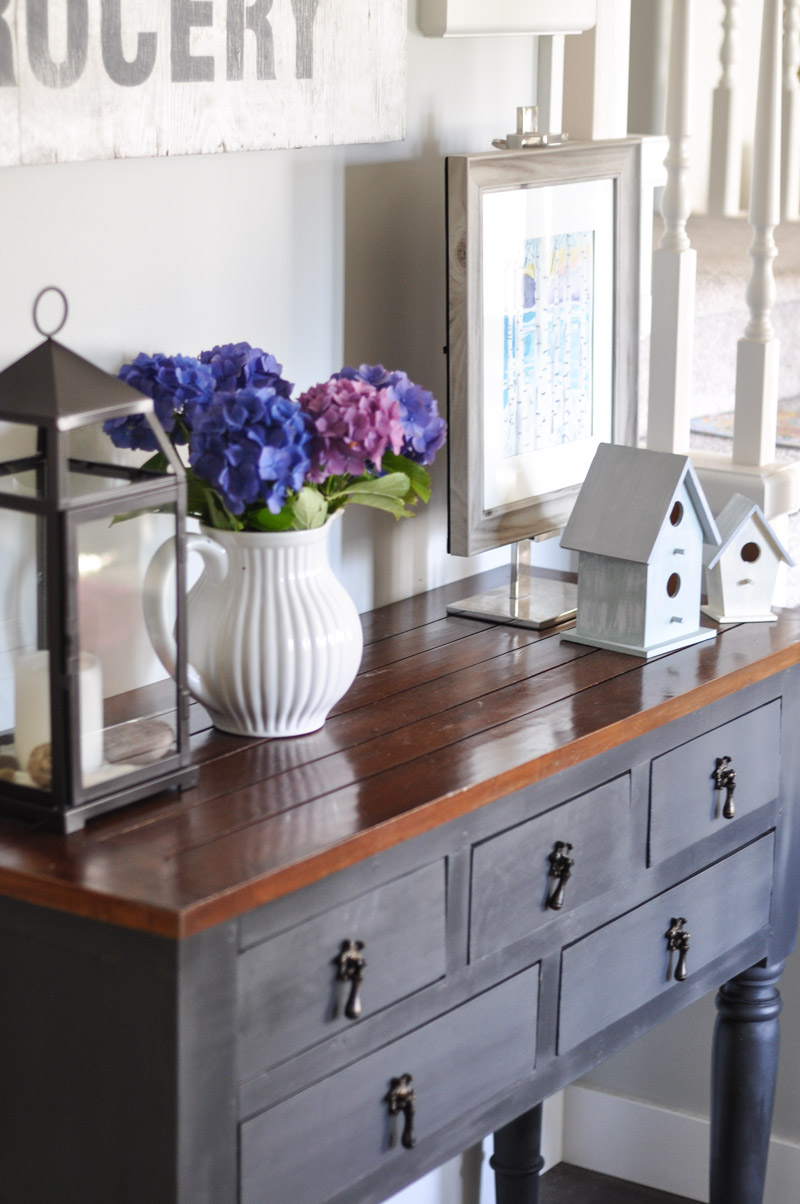 Unlike the coffee table, I decided to leave the wooden top untouched. It was a last minute decision, and I'm still thinking on it.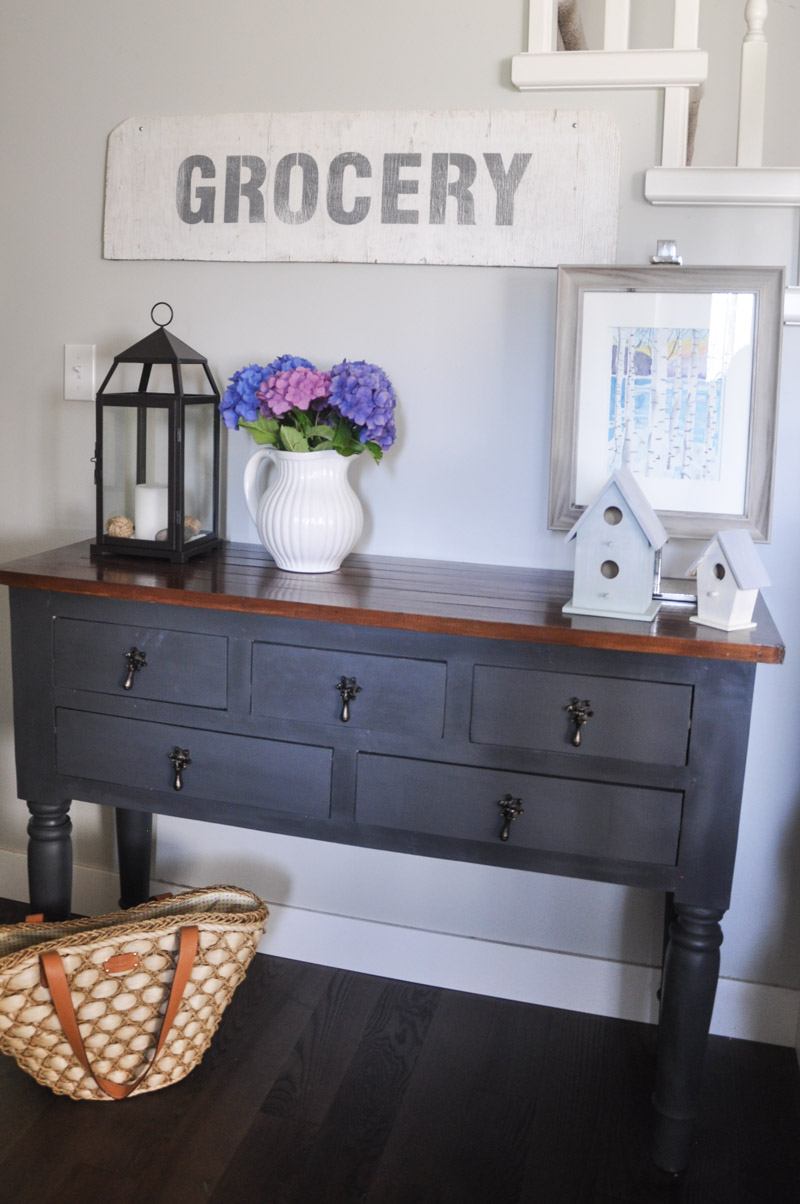 What's your take on the "au natural" top? Does it add interest? Or is it asking to be Ash grey as well?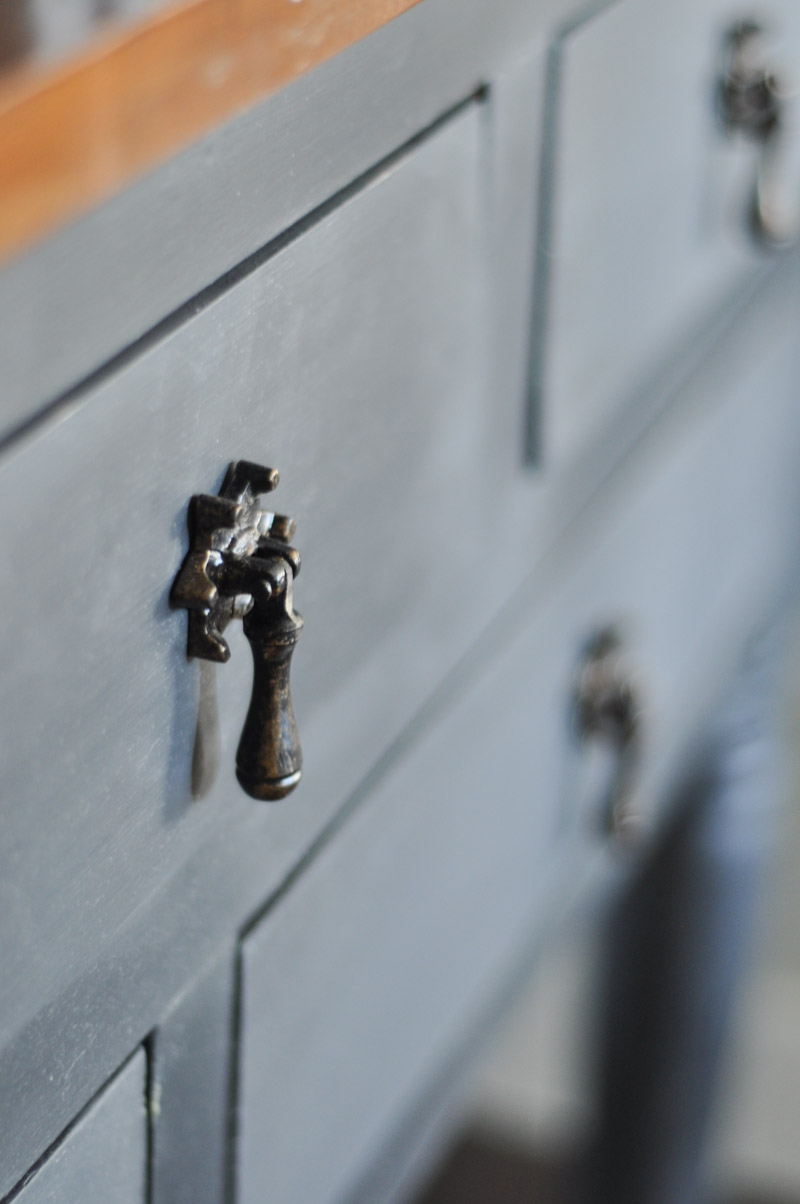 I switched out the plain knobs for these little fancy-pants drop knob pulls from Consumer Crafts. They were very inexpensive, which made me love them all the more.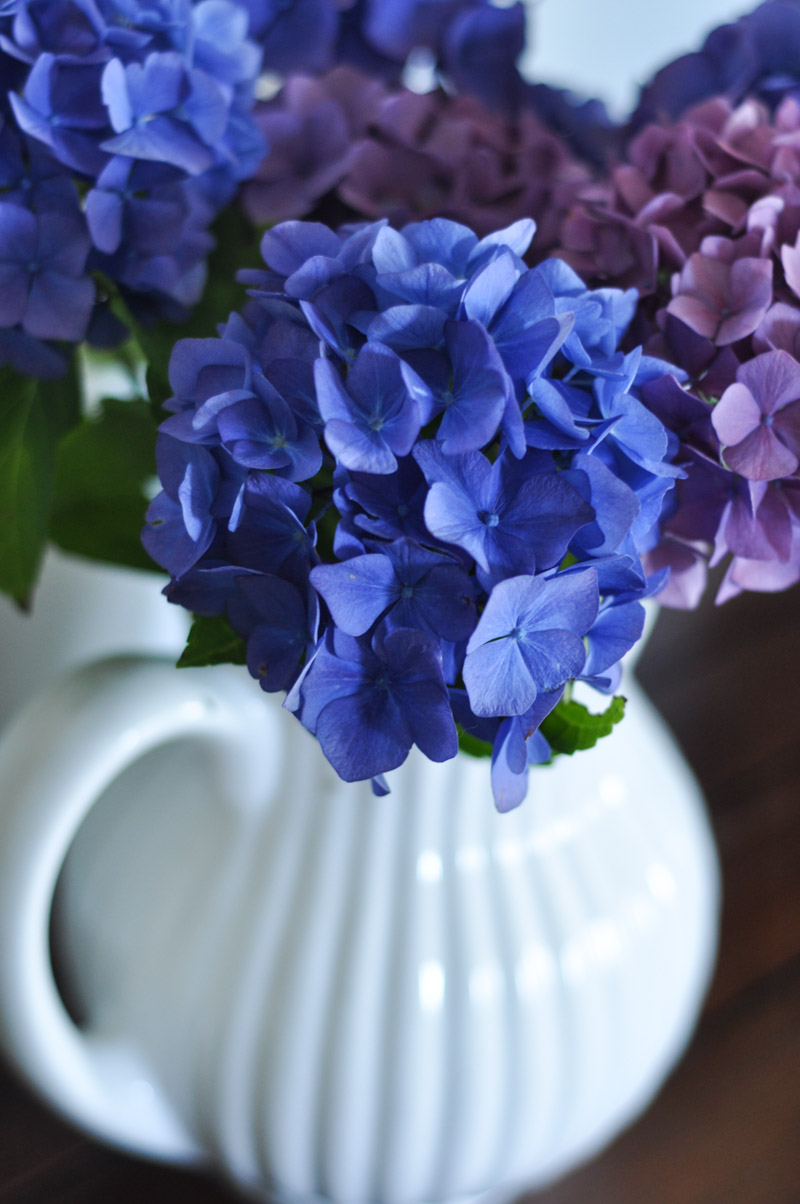 The vignette was finished off with a bouquet of mophead hydrangeas that have been showing off in the backyard this summer.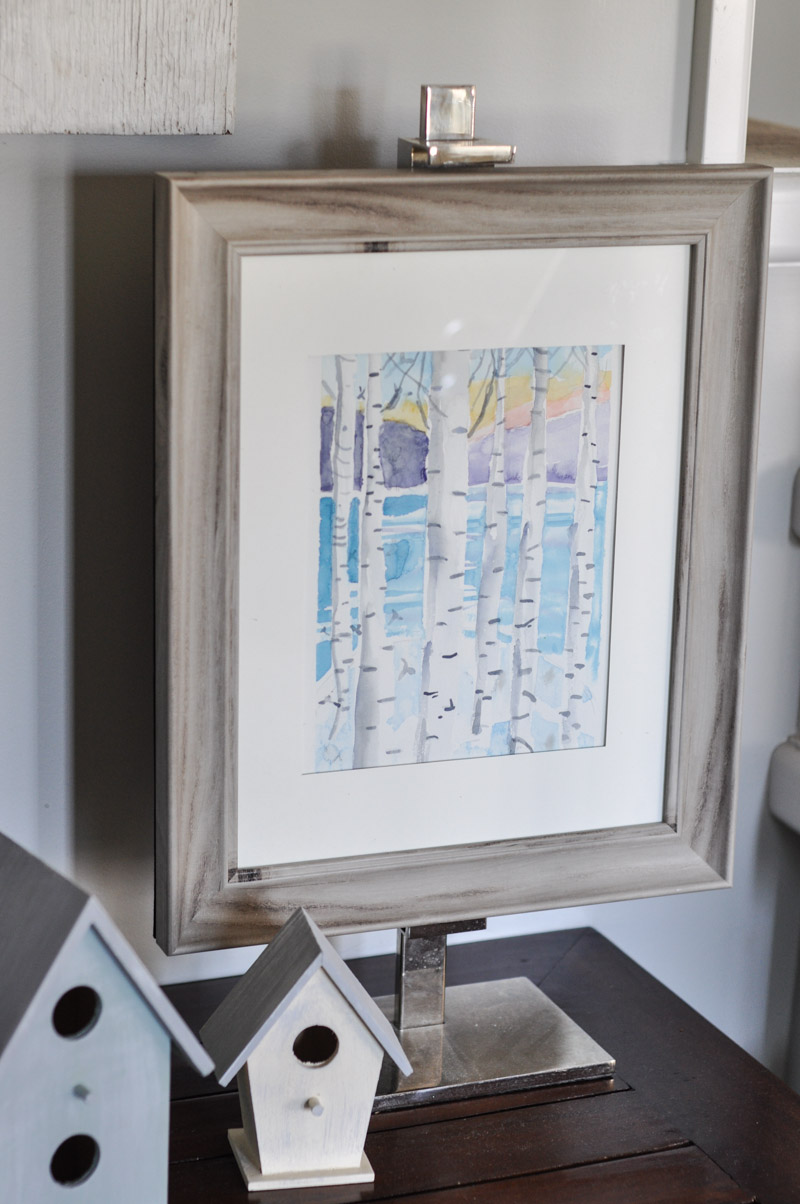 I also decided to give Lila's birch tree art pride-of-place in the front hallway. I still can't believe the kid painted it!
And I finally found a home for my Grocery sign. Tomorrow I'll be sharing how I quickly whipped up this vintage-inspired sign from a piece of scrap lumber and a stencil from Funky Junk Old Sign Stencils.
Stencilling can become an addiction if you're not careful.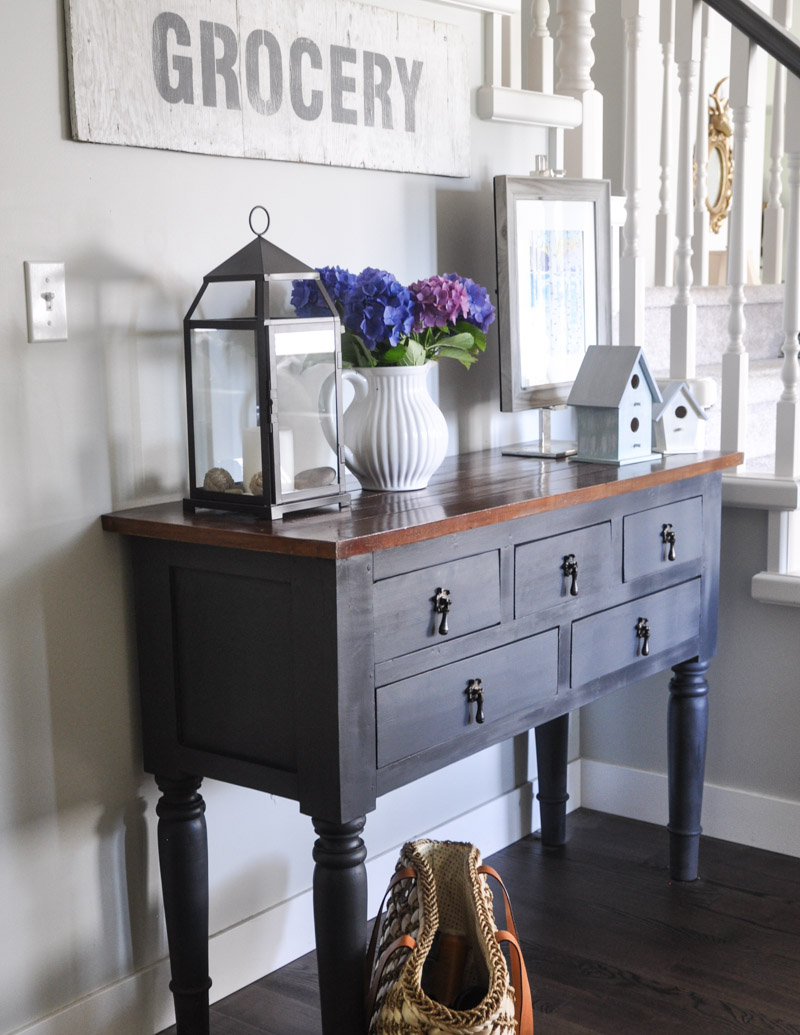 This dramatic colour is definitely going to have to make another appearance in my house. Maybe it's time to take to Craigslist again?
See more furniture makeovers here: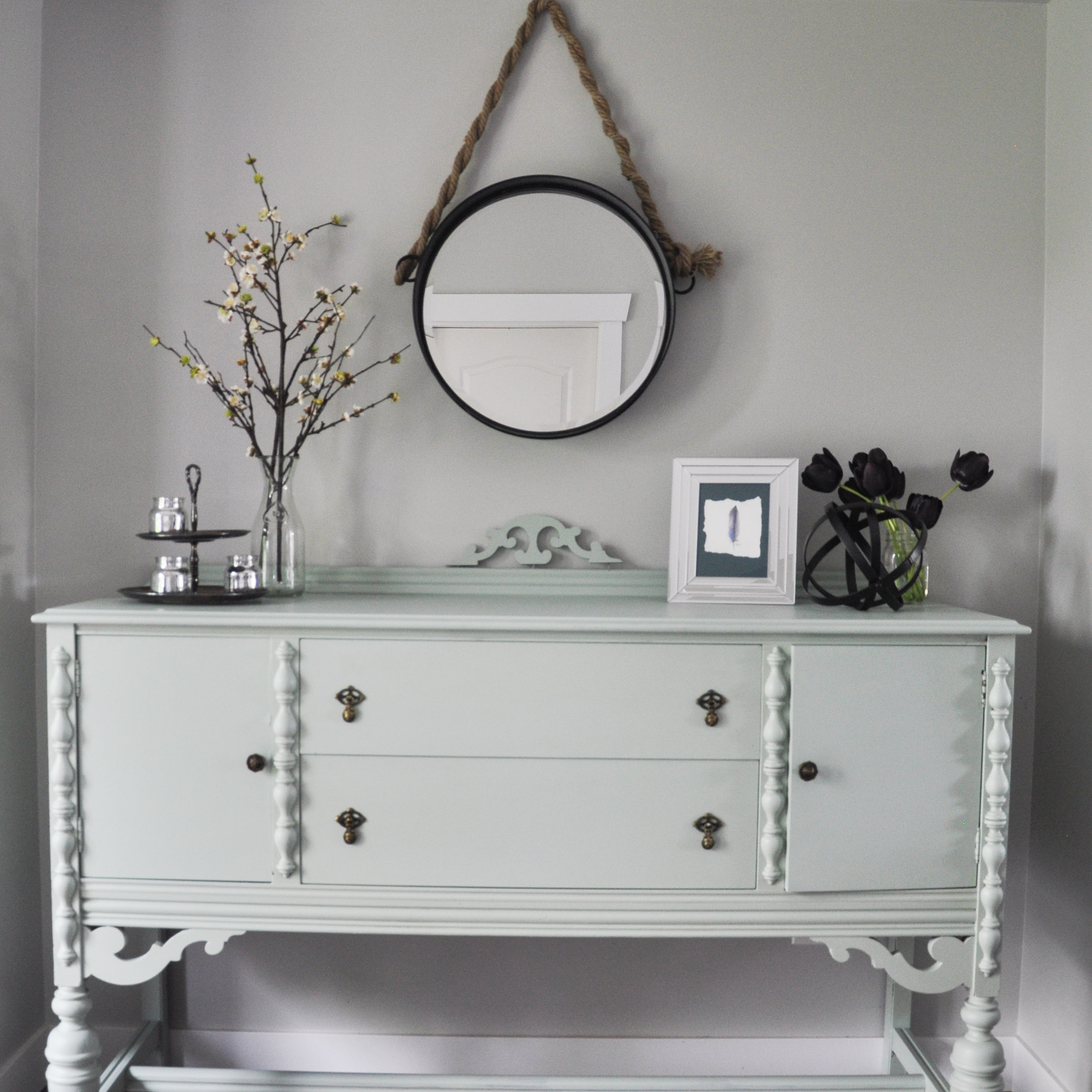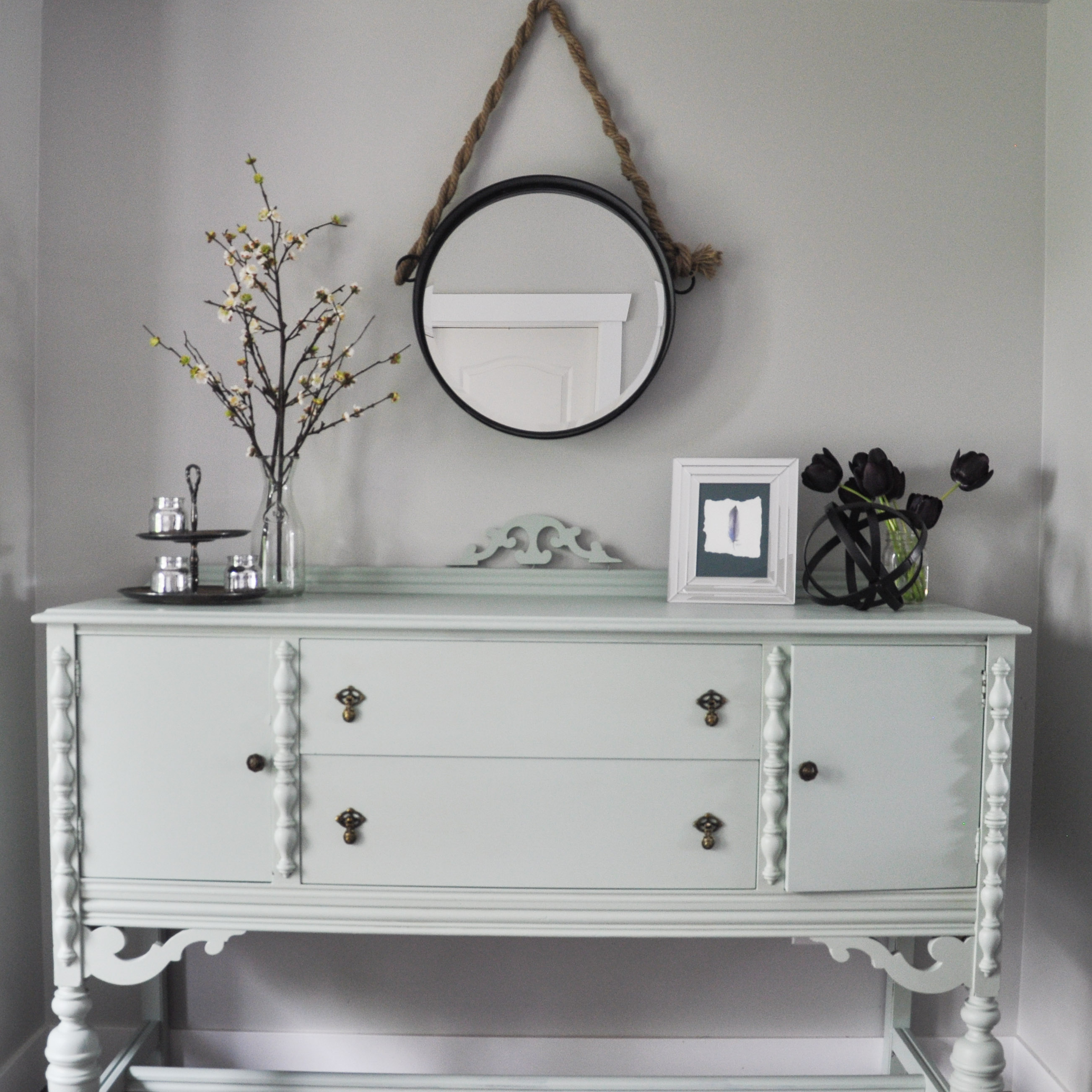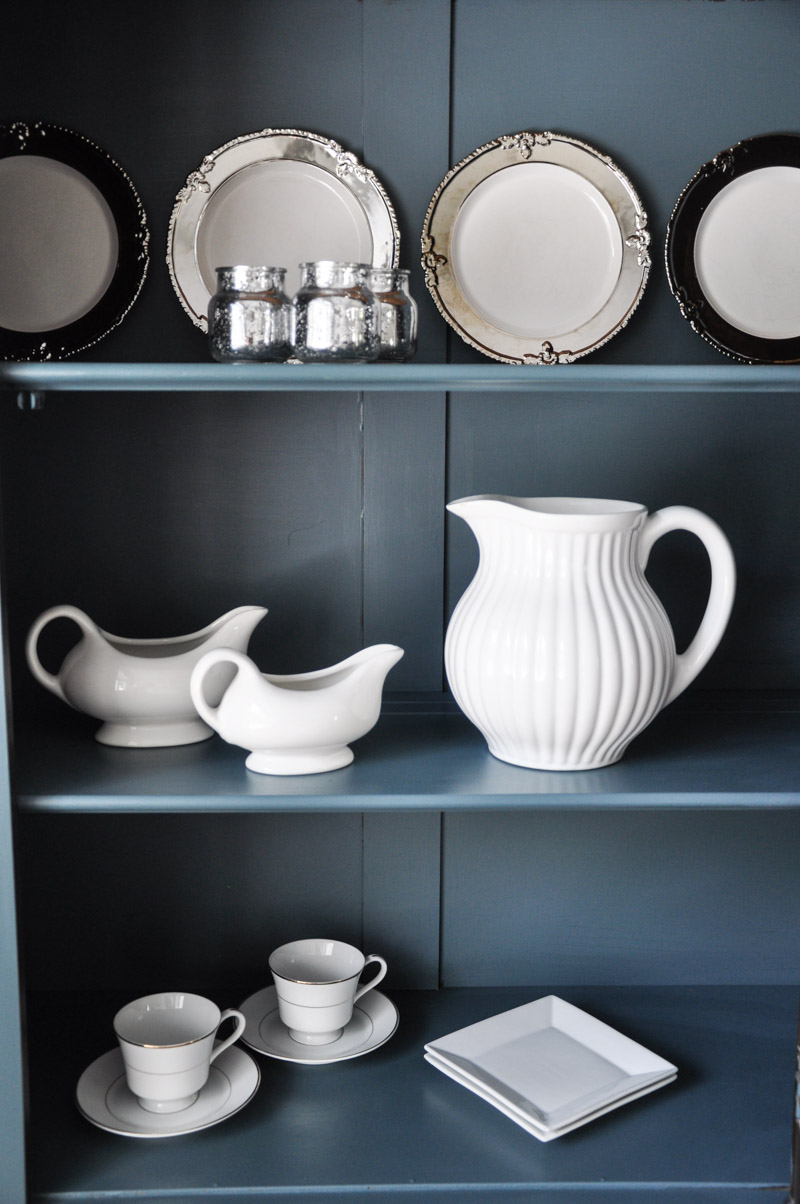 The China Cabinet in Homestead Blue