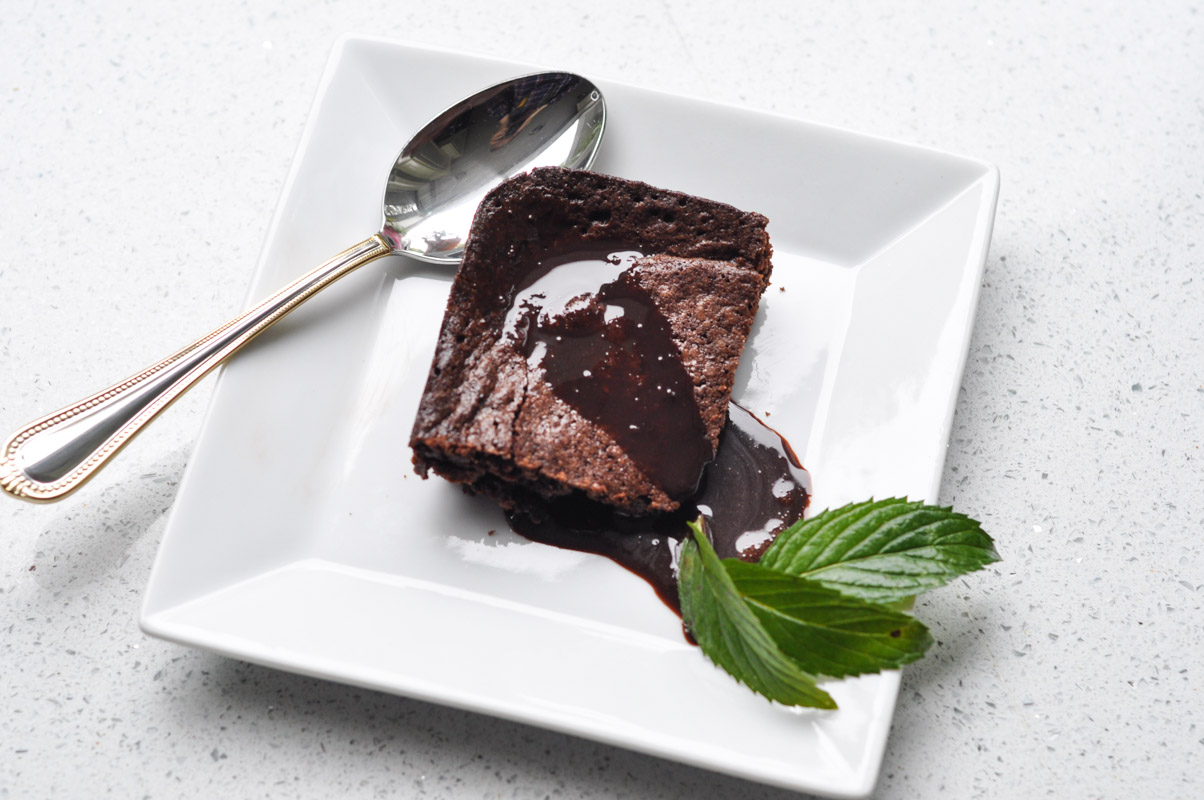 When you're slicing yourself a chunk of brownie – do you like the crispiness of the edge, or the soft gooey-ness of the middle?
I am a weirdo. I like the middle. I know that people often clamour for the crunchy edge of the brownie, but I'll cut myself out a piece from the center of the dish nearly every time.
These brownies and chocolate sauce lasted approximately less than a day in my house. My girls constantly hounded me, "Can we have a brownie pleeeeeeaseeeee?!?!?"
Yes, you may. Just eat them all so I can stop cutting myself "just another slice" as I walked through the kitchen.
Baking can be dangerous.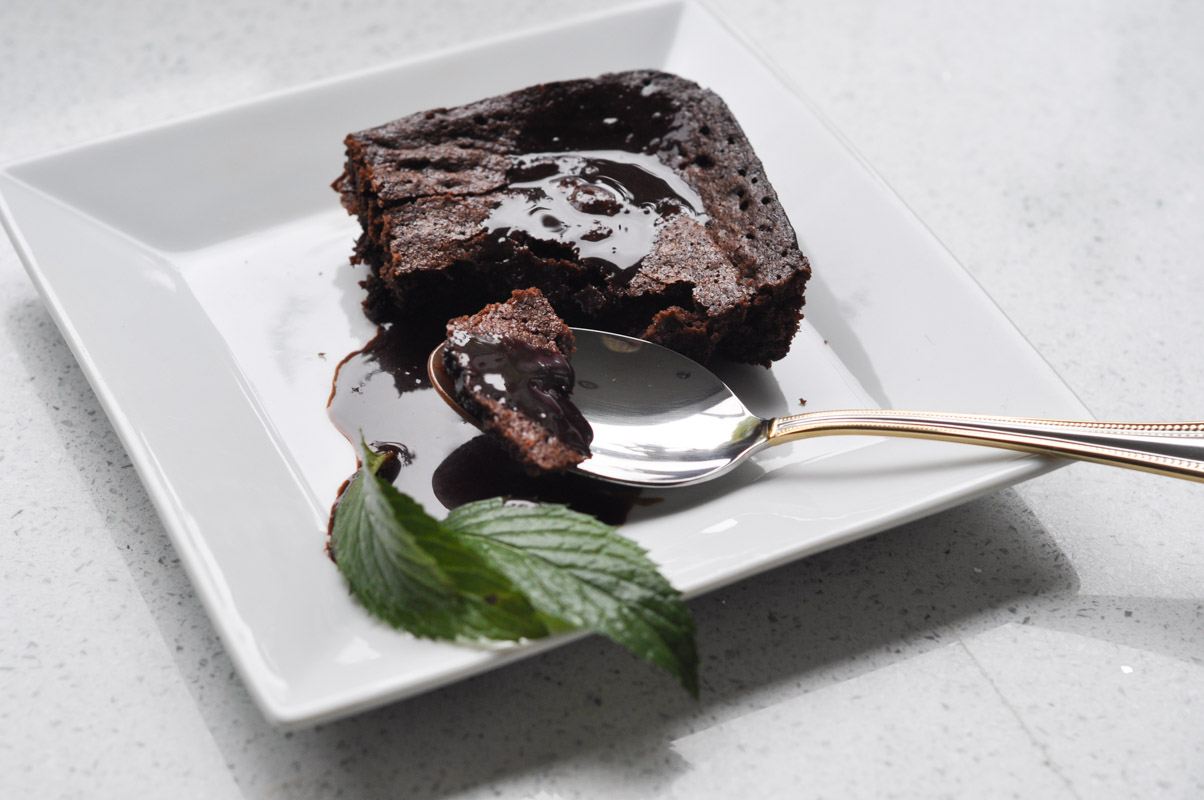 This recipe was inspired by my latest challenge as a Patak's ambassador. I was challenged to make a dessert using the spiciness of Patak's curry.
This curried chocolate syrup adds both the heat of the curry, but also the richness of dark chocolate. If you're looking to elevate your pan of brownies to a proper, serve-it-at-a-dinner-party dessert – just add chocolate syrup!
Chocolate Brownies And Curried Chocolate Syrup
Ingredients
1/2 cup butter
1 cup white sugar
2 eggs
1 teaspoon vanilla extract
1/3 cup unsweetened cocoa powder
1/2 cup all-purpose flour
1/4 teaspoon salt
1/4 teaspoon baking powder
1 teaspoon Patak's Madras Curry Paste
1 cup milk
1 cup white sugar
3/4 cup cocoa powder
Instructions
Preheat oven to 350 degrees
Grease a square baking pan (8")
In a saucepot, melt butter over medium heat
Once melted, remove from heat and stir in sugar, eggs and vanilla until combined
Whisk in cocoa, flour, salt and baking powder until smooth
Pour the mixture into the baking pan
Bake for 25-30 minutes
Leave to cool
Once brownies have cooled, heat curry paste in a small saucepan over medium heat until fragrant
Add milk, sugar and cocoa and whisk constantly until syrup is heated and thickened
Slice brownies and top with a spoonful of sauce
Enjoy!
https://www.suburble.com/2016/09/chocolate-brownies-curried-chocolate-syrup.html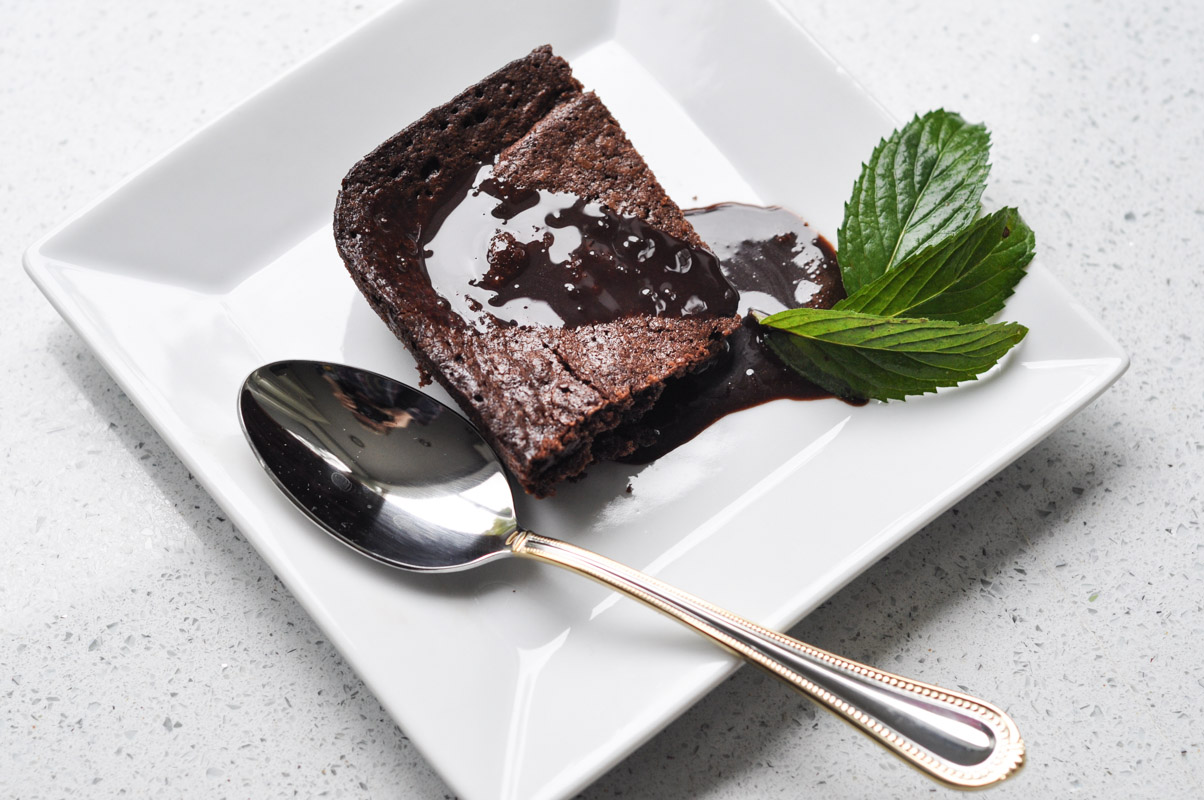 I garnished with mint, but raspberries would also be a fun way to add colour.
Even just a teaspoon of Patak's Madras curry paste can add quite a bit of spice to the syrup. If you're unsure about how spicy you want the taste to be, start with a 1/2 teaspoon and then taste.
What a great way to warm up fall! Add some curry to your dessert and you may be pleasantly surprised!
Are you looking for more ways to add The Cultured Kitchen to your menu? Check out more Pataks' recipes on Facebook and Twitter.
Disclosure: I am part of The Cultured Kitchen Ambassador program in partnership with Patak's Canada and Blue Dragon Canada and I receive special perks as part of my affiliation with this group. The opinions on this blog are my own.