The new buzzword attached to products is "smart".
Prior to the age of Bluetooth and Wifi, being smart meant one of two things: your intellect was worth mentioning, or you were dressed well.
Nowadays, "smart" appliances and gadgets are a little bit of both of these definitions. From intuitively knowing when you like your house hot or cold to being able to send a key code to a friend so that she can get into the house to feed the cat, there are an endless amount of tasks that these gadgets can do for you.
Mr. Suburble and I were given the chance to try out the August Smart Lock and keypad. It is a godsend for the two of us.
See, here's the thing about me and Mr. Suburble…. in various parts of our lives, we're pretty organized. But when it comes to keys and wallets – we're both a hot mess. Mr. Suburble has left his wallet on the top of his car at least twice, and usually we're zooming around the house to four or five locations to try to scout out his keys.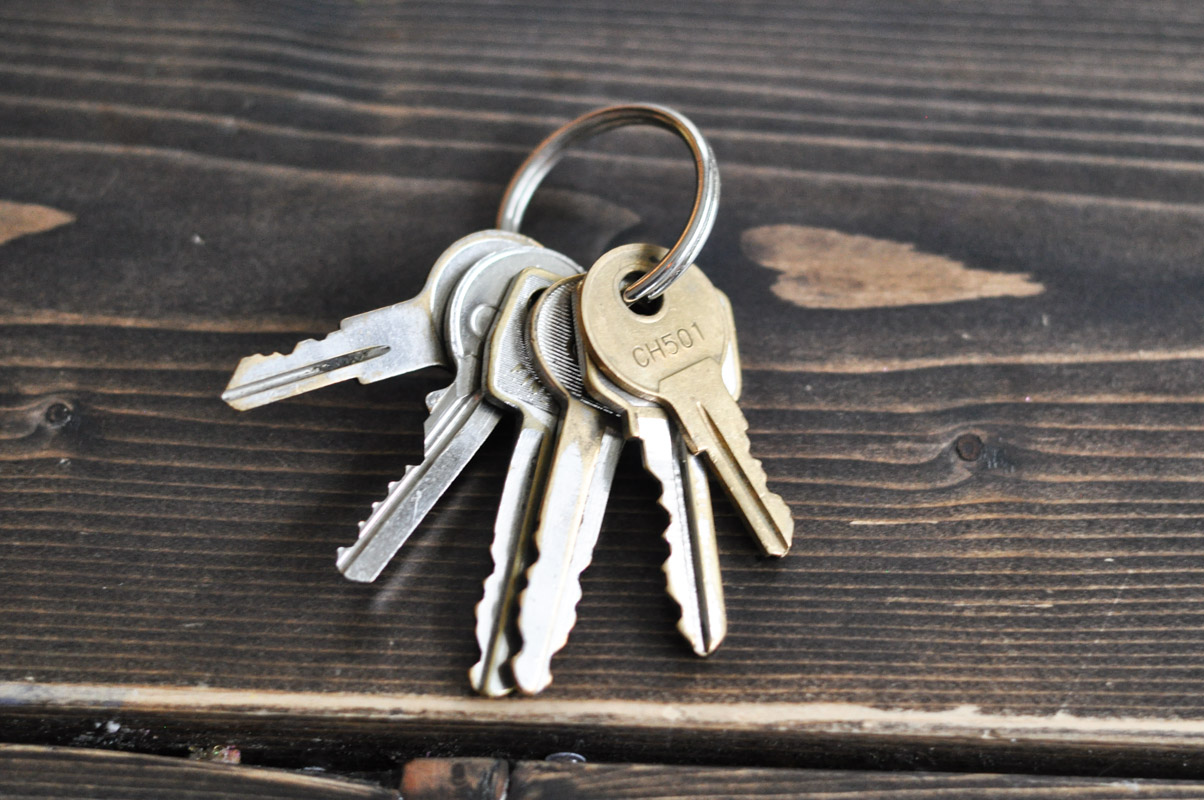 Of course, I'm no better.
I've torn the house apart looking for my keys – of course, minutes before school was about to get out and my children would be peering through the crowd, searching for their absent-minded mother – only to find them hanging on the key rack.
Where they belong. Of course.
When I was pregnant, I accidentally threw my keys out at a fast food restaurant. Baby brain. It's a thing.
But some of our key-chaos is beyond our control. I've had a key break off of the fob as I turned it in my car's ignition. "Ummm….. well… the car is still going, so get in the car, kids!"
TWICE, I've gone to the big box home improvement store to get new house keys cut. In a perfect world, we'd like to leave a key with our neighbour and another with the in-laws, just in case our forgetfulness spills over into other areas of our lives. And unfortunately, both of those times, not a single one of those keys worked in the lock.
Talk about disappointment.
And so, after spending nearly an hour locked out of my house with a shiny new key in my hand, I decided, "This is ridiculous. We need a keyless entry lock."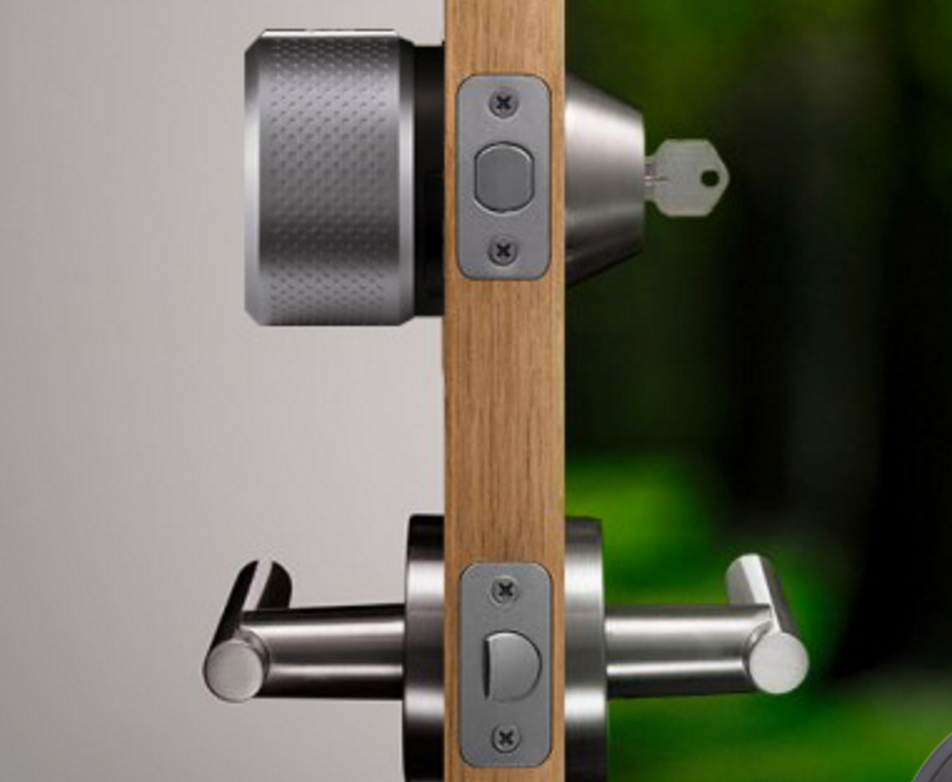 The August Smart lock attaches onto your existing deadbolt, but you don't need a key to open it. You can use your phone!
We installed the apps onto our phone and practiced unlocking and locking the door.
We can share codes with our friends via text, should they need to get into our house. No need to have a key hidden under a mat (which may or may not actually unlock the door, if you've got one of our imperfect copies), and our door is always secure.
Learn more about the August Smart Door Lock here (and its companion – the keypad) if you're just like me and Mr. Suburble.
And if you're gift shopping for friends and family that love all-things-technological, consider some of these incredible products:
The Nest line offers various products that do a lot of your thinking for you. They have a wifi enabled Smoke and Carbon Monoxide detector, an intuitive thermostat, as well as various security cameras that can be connected to your phone!
Belkin has wifi enabled plugs and switches, that enable you to schedule fans, lights, and anything else you can plug in or turn on. If you're away from home, this is a great way to make it appear as though you ARE home.
Learn more about Best Buy's smart options here! But before you leave, make sure that you enter the giveaway for a $100 gift card at Best Buy Canada!
Giveaway is live from December 5th until December 11th at 11:59pm! Giveaway is open to residents of Canada; void where prohibited. Best Buy is responsible for prize fulfillment.