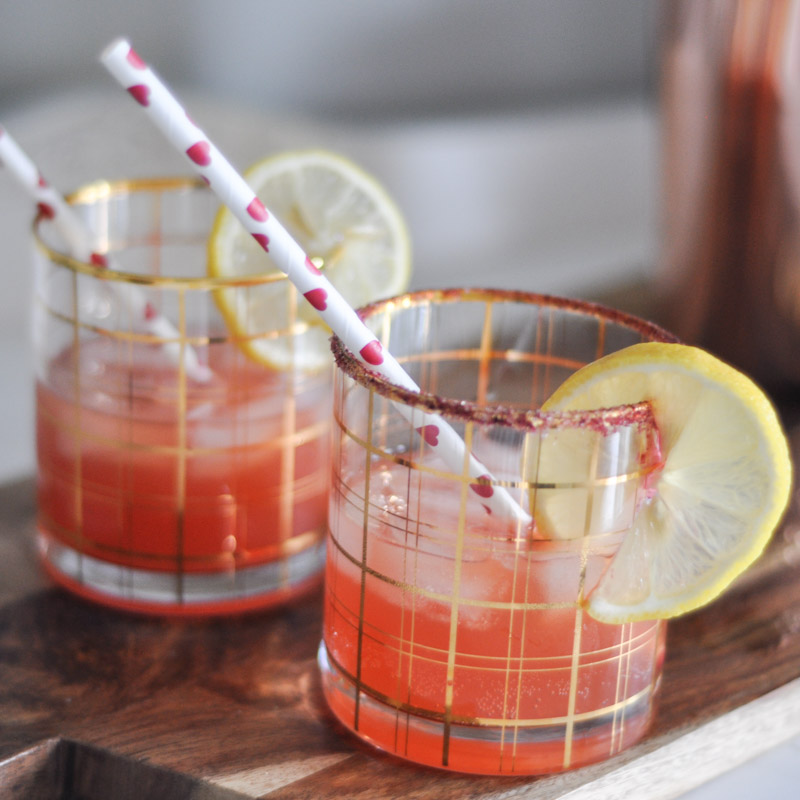 Valentine's day is two weeks away, and while Mr. Suburble and I don't do big gifts or fanfares for each other, I do love to celebrate all-things-pink-and-heart-shaped.
I'm thrilled to be a part of a Valentine's Day blog hop with 25 other amazing Canadian bloggers. The talent in this group is amazing – once you've gotten the recipe for this delicious blood orange drink, visit the other girls at the bottom of this post.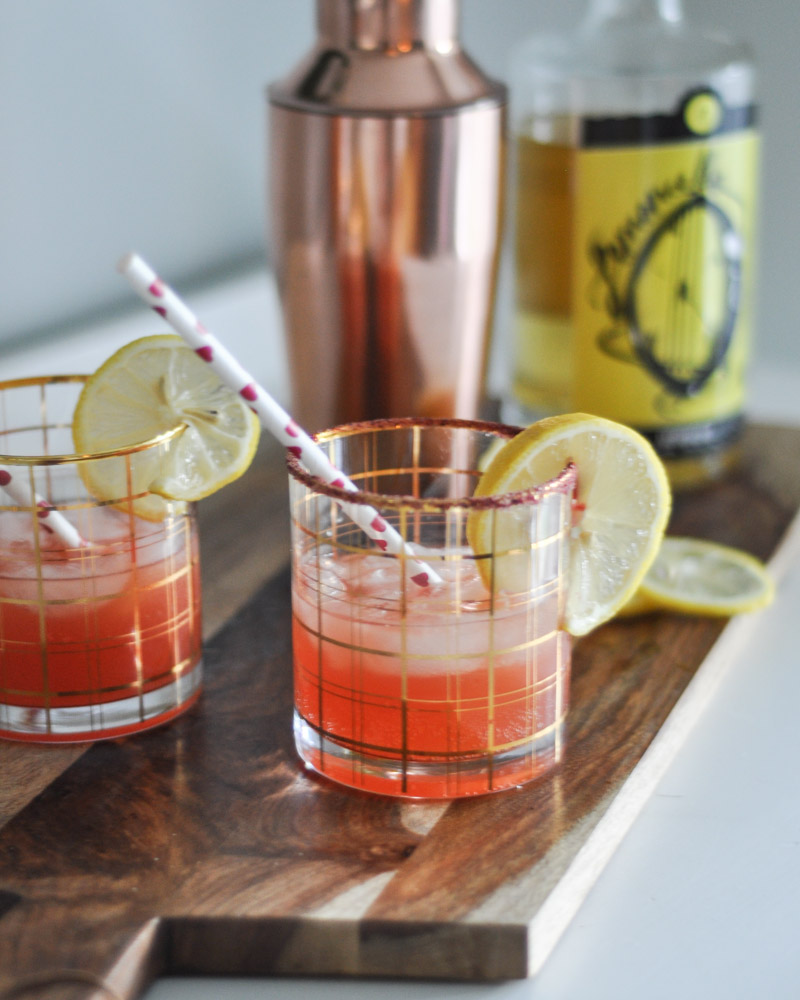 In our house, we're all suckers for a good blood orange drink. The San Pellegrino Blood Orange flavoured (or Aranciata) bubbly water is one that both kids and parents scramble for in the fridge.
When I was thinking about ingredients for a pink cocktail, the Aranciata drink immediately came to mind.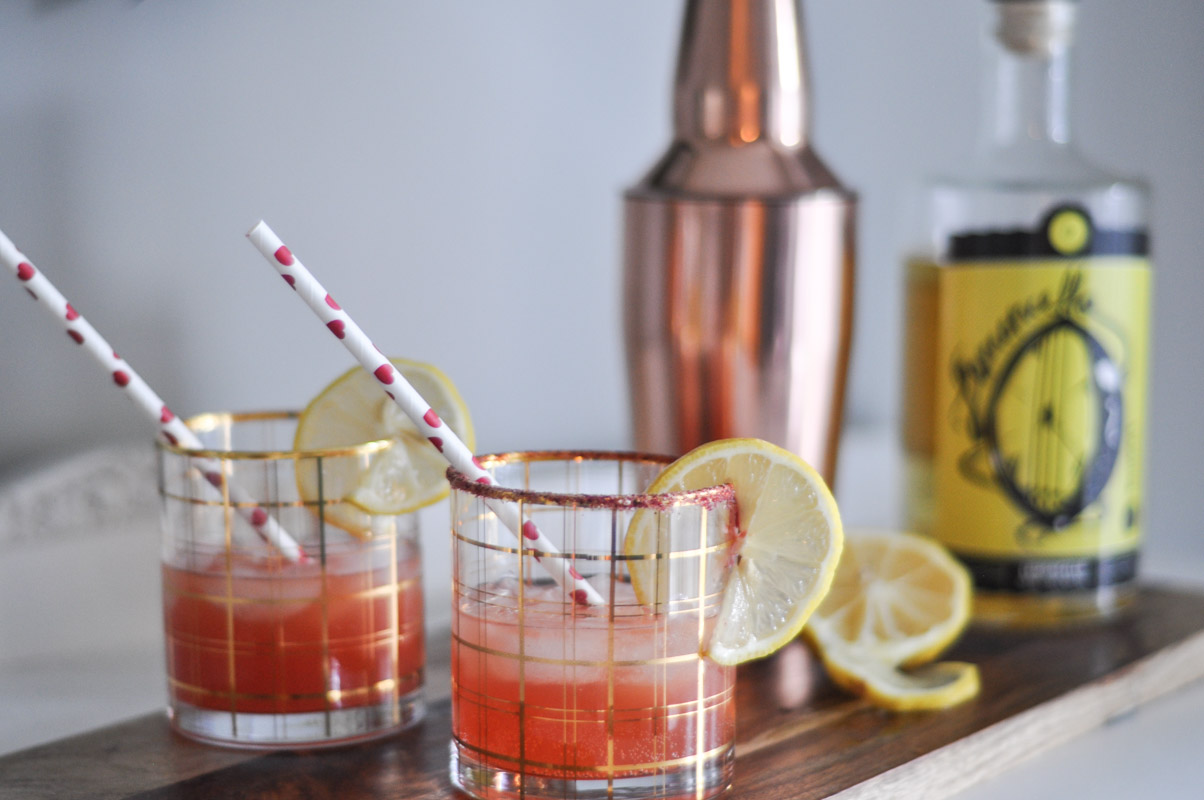 My girlfriend, Allison, gifted me this beautiful bottle of Limoncello, and I think it's the perfect addition to any citrus-themed drink. That and a half ounce of Cointreau makes this drink an easy-sipper.
Blood Orange and Limoncello Cocktail with San Pellegrino
Ingredients
1 ounce Limoncello
1/2 ounce Cointreau
3 ounces San Pellegrino Aranciata
Berry flavoured cocktail rimmer (optional)
Lemon for garnish
Ice
Instructions
Run a lemon wedge along the rim of the cocktail glass
Dip in rimmer until the rim of the class is covered
Add ice to glass
Pour in Limoncello and Cointreau
Add San Pellegrino Aranciata
Finish with a lemon wedge
Enjoy!
https://www.suburble.com/2017/01/blood-orange-limoncello-cocktail.html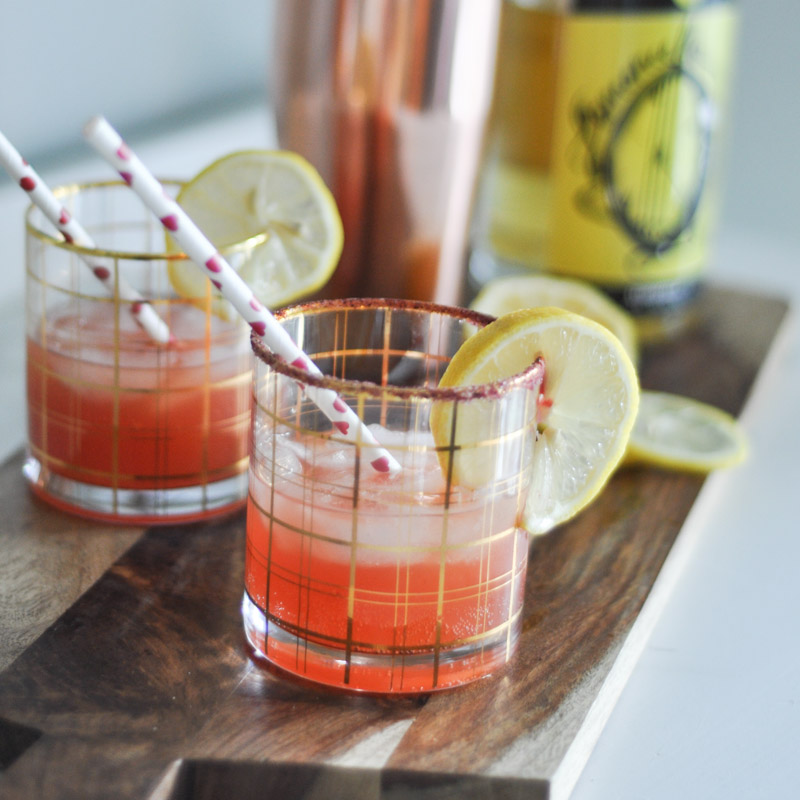 This cocktail is a delicious and sweet way to toast love – whether it's romantic or just the love of friends and a fun evening.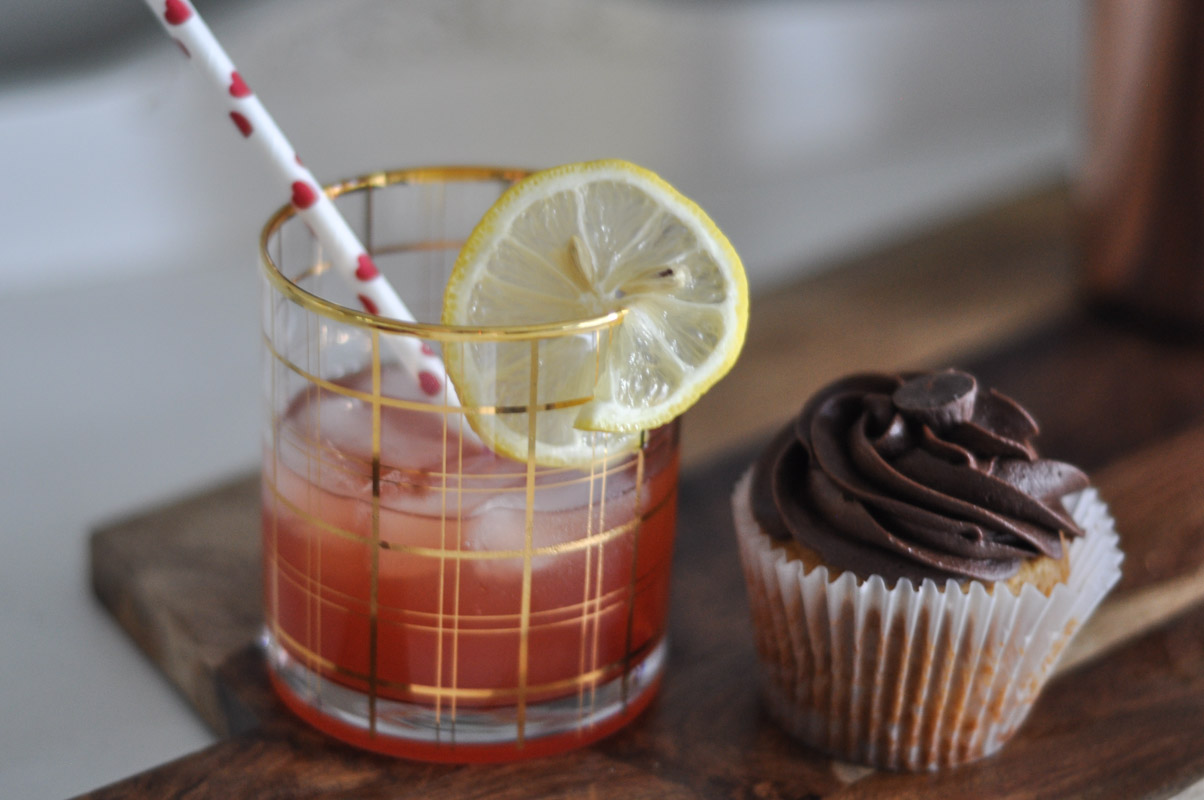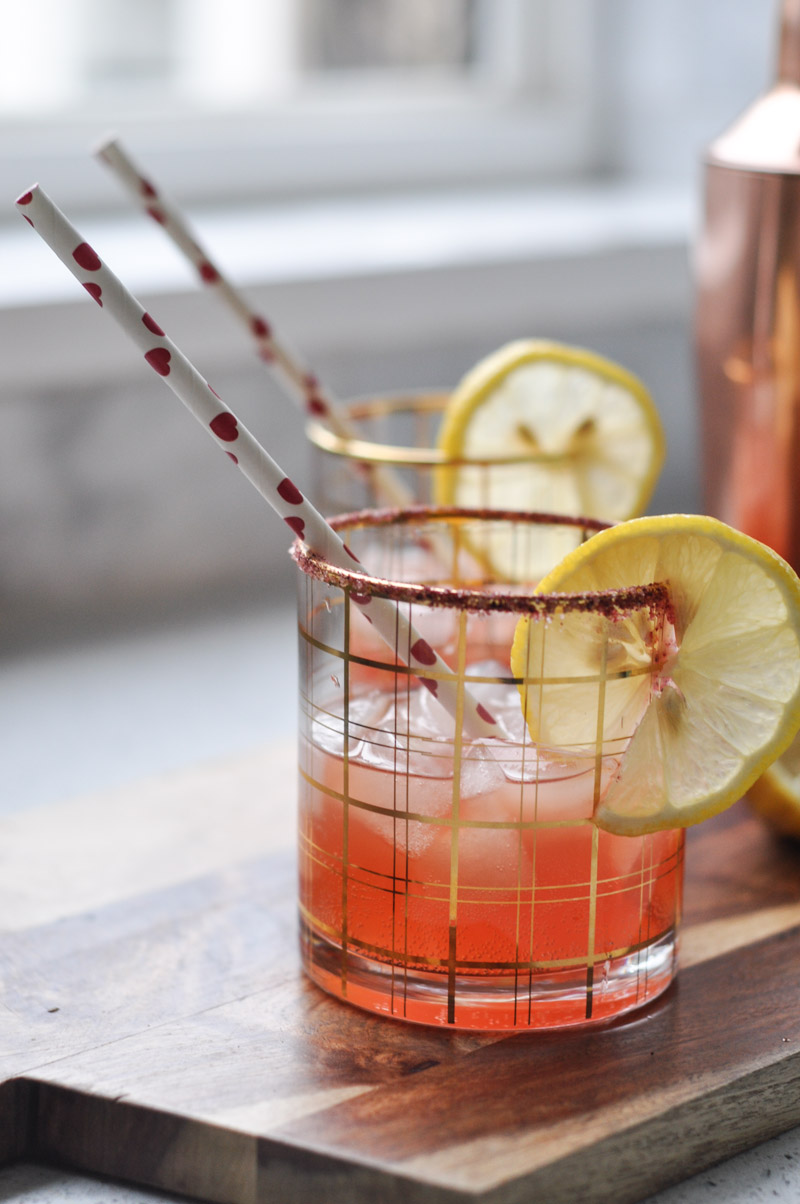 And it's easy to make a virgin version for the kidlets!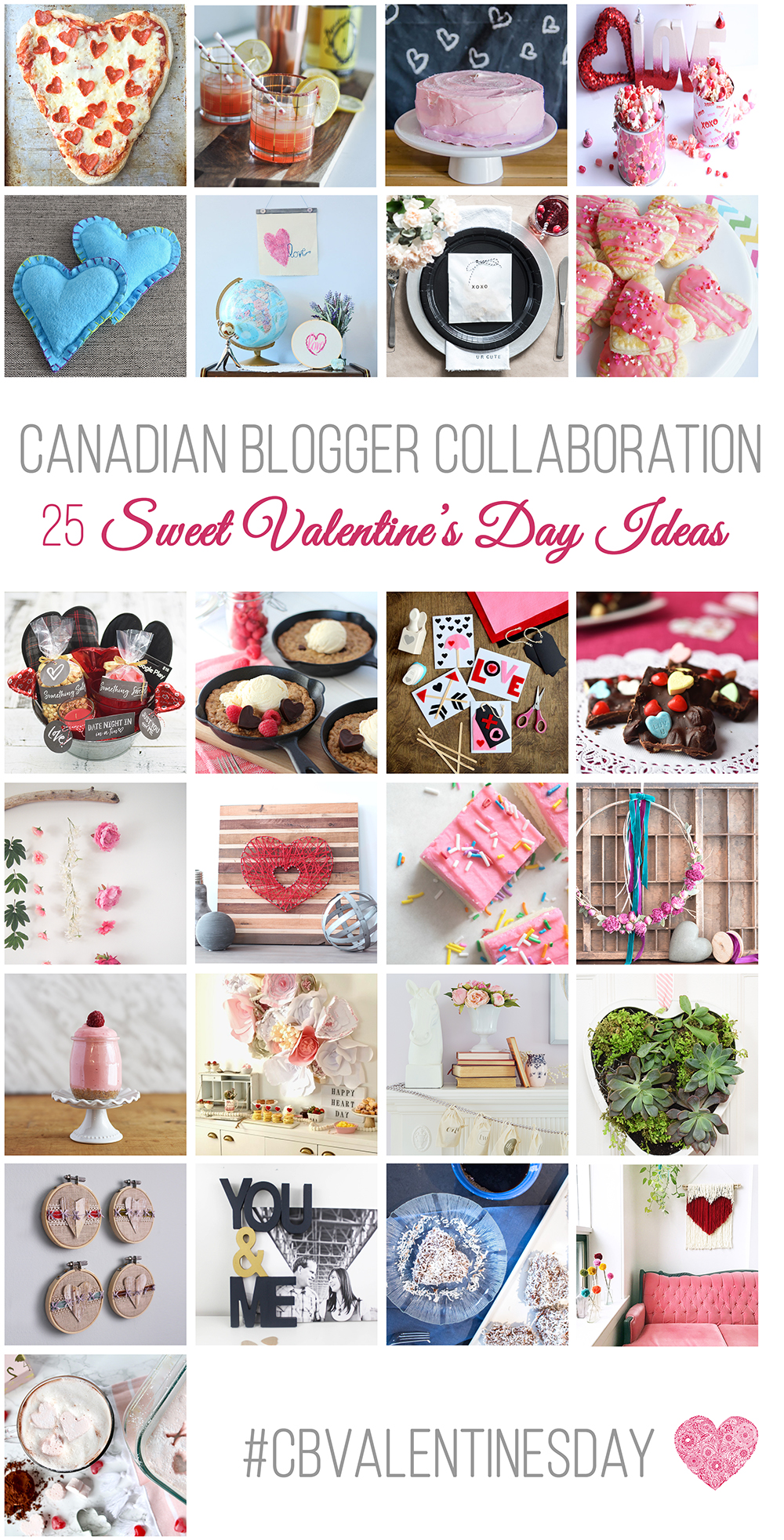 Continue the celebration of love with this collection of amazing projects from some fabulous Canadian bloggers:
Monday
Heart Shaped Pizzas for Valentine's Day by Jo-Anna of A Pretty Life
Blood Orange Limoncello Cocktail for Valentine's Day by Tara of Suburble
Ombre Cake Makeover from a Grocery Store Cake by Colleen of Lemon Thistle
Valentine's Popcorn by Janella of Ma Belle Vie
"Warm Heart" Hand Warmers by Sarah of Flourish & Knot
Tuesday
Valentine's Day Embroidery Projects by Heather of Home to Heather
Valentine's Candy Inspired Table Setting by Andrea of Personally Andrea
Valentine Heart Strawberry Pop Tarts by Jen of Kitchen Counter Chronicles
Valentine's Day Date Night In Gift Basket Idea by Christina of The DIY Mommy
Valentine's Day Chocolate Chunk Skillet Cookies by Shauna of Satori Design for Living
Wednesday
Felt Valentine's Day Cards by Alex of Northstory
Lovey Dovey Vegan Chocolate Bark by Joann of Woman in Real Life
Valentine's Day Wall Hanging by Thalita of The Learner Observer
DIY Valentine String Art by Tash of The Dreamhouse Project
Fluffy Valentine Sugar Cookies by Kendra of Joy In Our Home
Thursday
Easy DIY Valentine's Wreath by Laurie of VinYet ETC
Raspberry Pie Mousse Cups by Daniela of Lifeovereasy
Valentine's Day Breakfast by Dannyelle of Life is a Party
Valentine's Mantel by Jen of Rambling Renovators
Boyfriend Bouquet | Floating Heart Terrarium by Cynthia of Cynthia Zamaria
Friday
Embroidery Hoop Valentine Art by Christine of The DIY Dreamer
"You & Me" Wood Sign by Lindi of Love Create Celebrate
Chocolate and Coconut Coated Heart Mini-Cakes by Jane and Sonja of Sustain My Craft Habit
DIY String Heart Wall Hanging by Melissa of The Sweet Escape
Heart Shaped Marshmallows for Valentine's Day by Christine of Amidst the Chaos