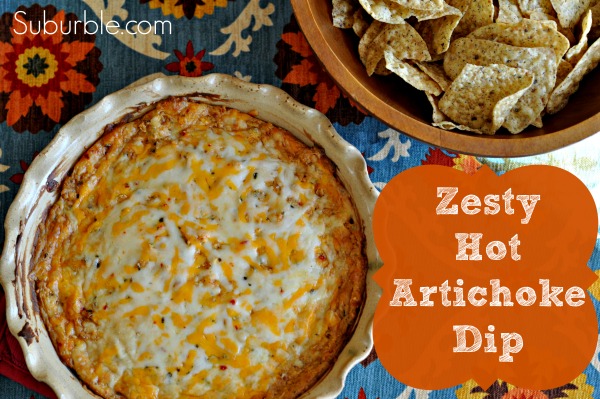 It's probably no surprise – especially to those of you who know that I live in Canada – that I would eventually write a post about hockey. Despite the fact that hockey is NOT Canada's National Sport (ten points to the person who knows what it is and shares it in the comments), it's definitely our national obsession.
And in Suburble life, it's also a household obsession.
The fabulous Heather corrected me in the comments. In 1994, Hockey was made Canada's National Winter Sport. But before then…. there was only ONE national sport. I guess all of the hockey nuts must have started a petition or something!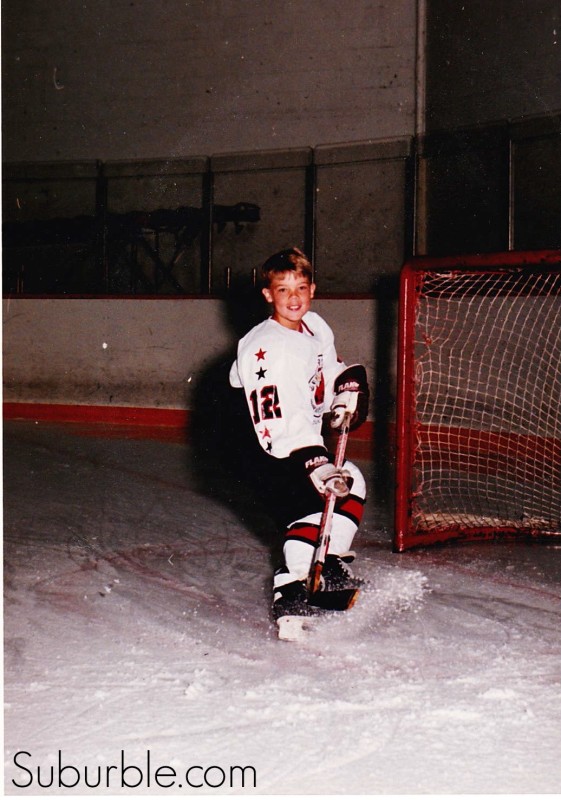 Ever since Mr. Suburble was an adorable (and I mean, ADORABLE – look at that kid!) little athlete, hockey has been an enormous part of his life.
All through his childhood, he played hockey in the fall, winter and spring, and then went to camps in the summer. His dad built a giant ice rink (with two by fours and the garden hose) in the winters. Not just a small patch of ice – but an "entire-back-yard-did-you-hear-what-the-neighbour-did?" sized rink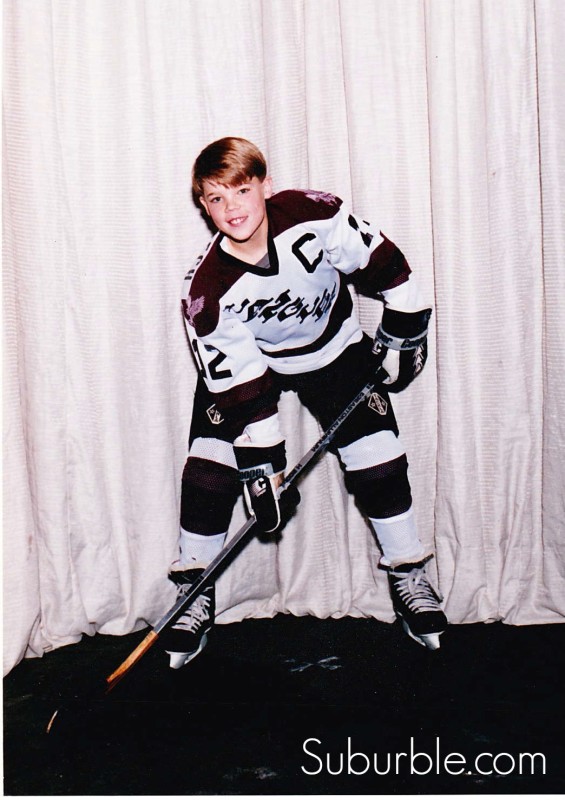 And despite the fact that Mr. Suburble's NHL dreams did not quite realize the same magnitude that Sidney Crosby's did, he's still an avid player in a men's league. And every. single. Canucks game must be watched. Or PVRed. Or listened to on the radio.
I am telling you, friends, that he is so dedicated to his team that he has developed superstitions surrounding the game. If the Canucks are doing poorly, he turns off the t.v. "Maybe if I don't watch for a while, it'll change their luck."
During the Stanley Cup Playoffs a couple of years ago, we had to to watch the games at our house, so that Mr. Suburble could sit in the exact same spot on the couch.
I kid you not. This is who I married. He thinks that he can control the players through where he sits. And I love him for that.
Okay, and I raise my eyebrow a bit at it. Come on!
When I got the chance to share a recipe for a typical Hockey Night in Canada, I thought there would be nothing better than to tweak an old rink favourite. If you've ever gone to the concession at a local hockey game, you'll know all about the nachos: the chips that are tossed into a cardboard tray and covered in that bright orange, comes-glooping-from-a-pump cheese.
I decided to "grow it up" a bit, and created a Zesty Hot Artichoke Dip. It's delicious. And it has cheese in it.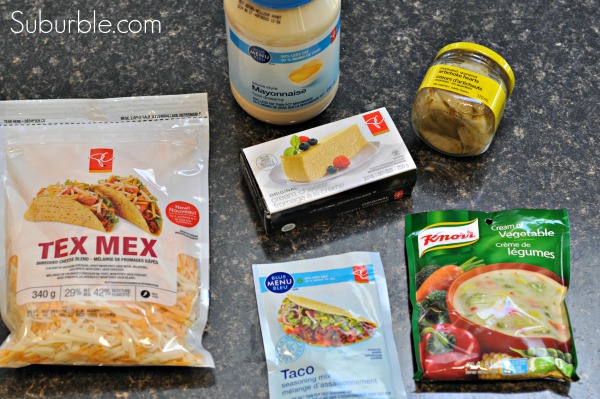 The ingredients are easy to find – and don't come from a pump. In fact, they came from one of Galen Weston's hangouts: The Real Canadian Superstore!
This recipe is really just a matter of mixing and baking. So easy, yet sooo delicious.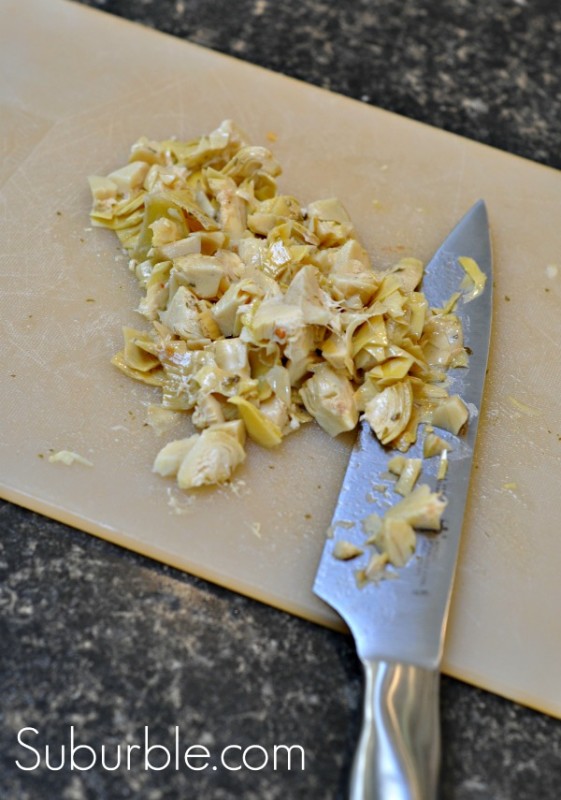 The artichokes must be chopped prior to going into the mix. Depending on your love of artichokes, you can increase the amount in the recipe. I opted for a small jar, only because I wanted the cheese to be the primary focus of this dish.
Zesty Hot Artichoke Dip
2013-10-27 18:33:24
A delicious and cheesy dip to serve with tortilla chips and good company.
Ingredients
1 brick (250 g) of Plain Cream Cheese
1 cup Mayo
1 cup shredded cheese (Tex Mex Blend)
1 small jar Artichoke Hearts
1/2 pkg Taco Seasoning
1/2 pkg Cream of Vegetable Soup (dry)
Topping: 3/4 cup shredded cheese (Tex Mex)
Instructions
Preheat oven to 350 degrees
Rinse Artichoke Hearts and chop
Mix all ingredients together in large bowl until blended together
Put into oven-safe container (casserole dish or baker)
Sprinkle remaining 3/4 cup of cheese on top of dip
Bake in oven for 20 minutes (or until cheese is bubbling)
Let sit for approximately 5-10 minutes prior to serving
Serve with tortilla chips
Notes
Amount of taco seasoning can be increased for a more zesty taste - however, be warned that the flavour of the seasoning will increase while baking .
Suburble https://www.suburble.com/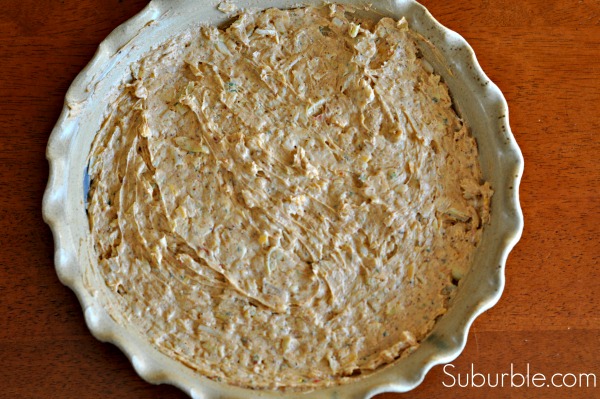 What can make this already-yummy looking dip even better!?!?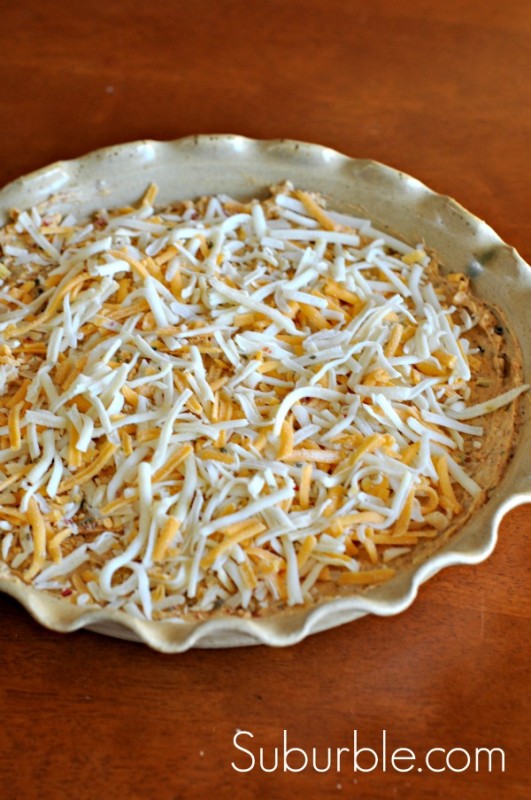 "Shazam!"
That's right, gang. It's more cheese.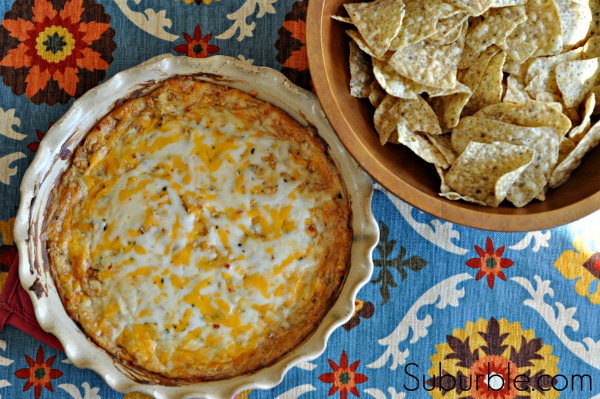 Once it's hot and bubbly, and ready to be served with a side of tortilla chips, this dip is a definitely crowd pleaser. There's something about the cool fall air and warm cheesy dips that just so go well together.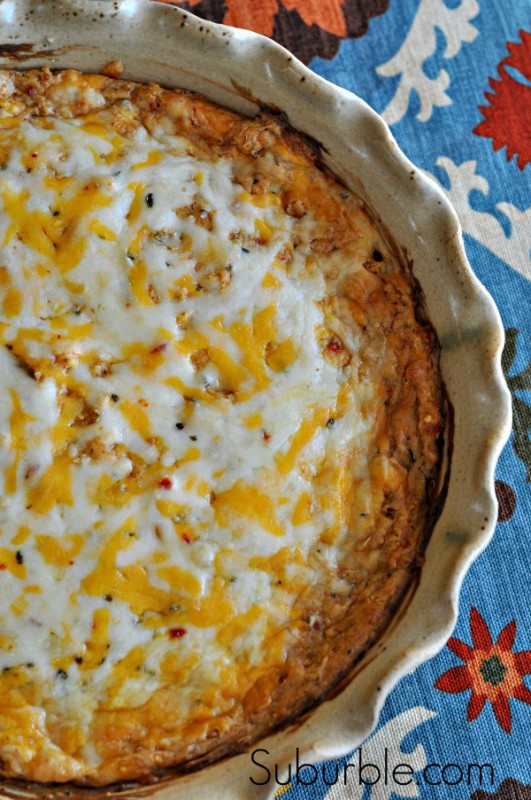 It's dips like these that cause the rare moments of silence when our family is watching the game. Usually, it's a room full of arm-chair referees. But in these delicious and gooey moments, all you can hear are the hums of approval and the crunches of chips.
That's how good it is.
Does Hockey sneak into your lives come Fall? Are you huge sports aficionados?
Or do you just like cheesy dips, chips and friends?
Either or, you're alright by me!