See that little silhouette out there?
That's Mr. Suburble – crabbing.
Even though I'm not a big fan of food from the sea, I did feel a bit bad for him when his attempts to be a hunter/gatherer and forage for his food were unsuccessful.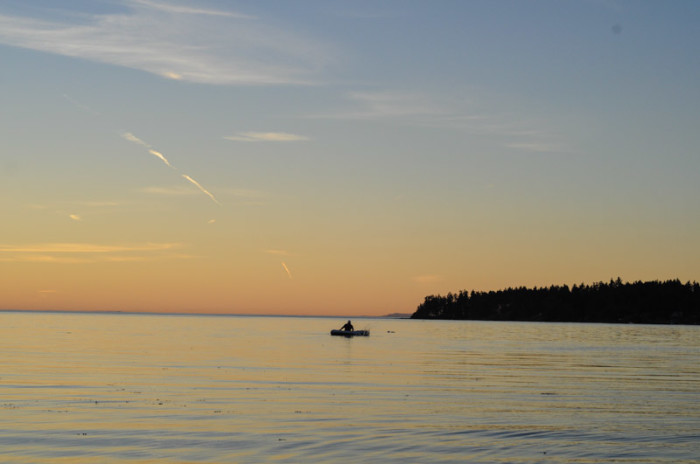 Am I the only one who cannot believe that the summer is over? How fast did these months fly by? I look back at the past two months and all I can really remember is drywall, planning, and picking out paint colours.
For a house that is still not really close to being done. Not even a little bit.
But in between all of that chaos, we managed to have a little getaway with our family. And it was nice to take a break, and to get the kids doing the typical summer things that I had intended to do.
Not pick nails. Not bounce around in their parents' empty master bedroom with a few baskets of toys. Not be the "pencil fetcher" or the "sweeper".
Though, those are both very good jobs for a 5 and 4 year old. And the nail-picking thing was sheer genius. Lila has gathered a plastic bottle full of nails now, and she's very proud of them.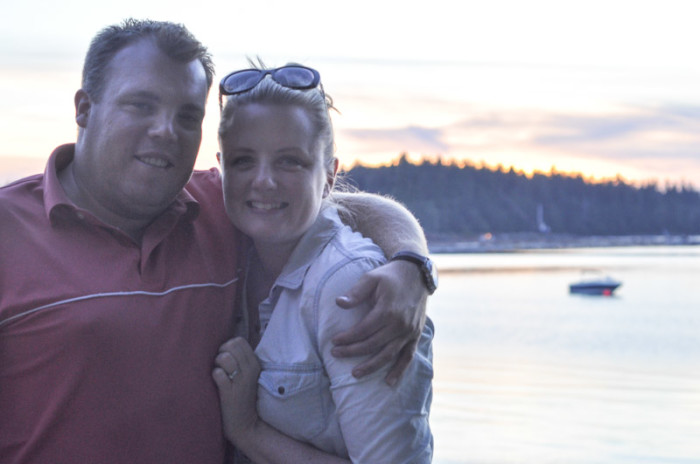 Mr. Suburble and I could use a little break, too. There's something so lovely about being on the water. I took it for granted when I was growing up in a small oceanside community.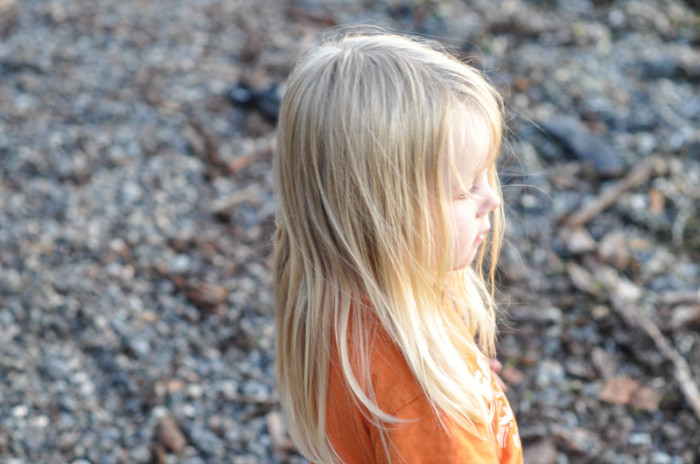 I know that my girls love the water as well. Lucy is our little scavenger. She hunts for "skipping rocks", seashells, and bits of beach glass. Ever our independent girl, she can spend great chunks of time picking through rocks and scattered shells on the beach.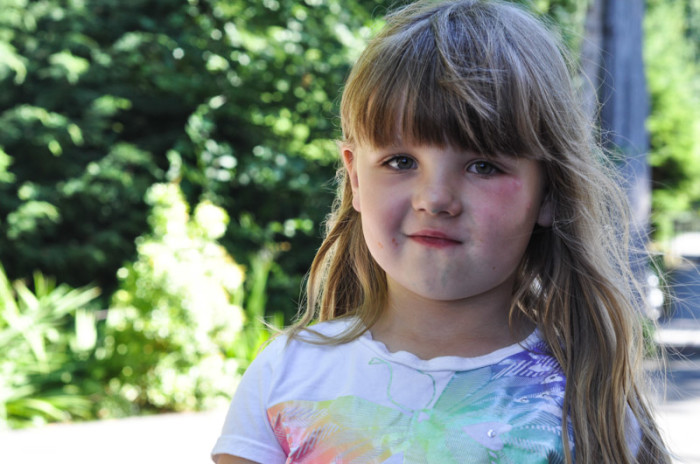 Lila is much more social. Why pick rocks by yourself when you could be talking? Every single minute of the day?
98% of the time, I'm more than happy to gab with Lila. I was born with a tongue that was hinged in the middle as well – it's probably where she gets it from.
But during that 2%…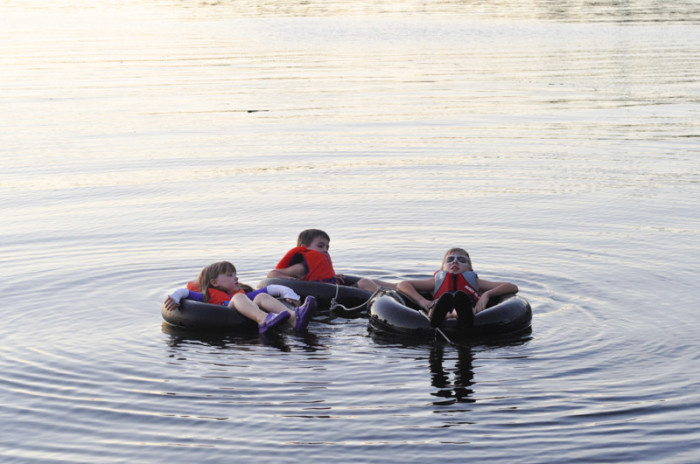 … I'm glad that she has friends in her life – like her cousins – to chat with. Mama needs a glass of wine and some serenity.
And while the summer is drawing to a close, and the nagging reminder of school is starting to make itself known, I'm glad that we got this little holiday. The girls still talk about it.
Kinder Canada wants to help you remember all of your fantastic summer memories!

Head to the Kinder Canada Facebook page to make your own Smile Strip! Grab some of your great summer photos and create a photo strip to showcase what you've been up to! Or better yet, let your kidlets try a hand at it!
Disclosure: I'm part of theKinder® Mom program and I receive special perks as part of my affiliation with this group. The opinions on this blog are my own