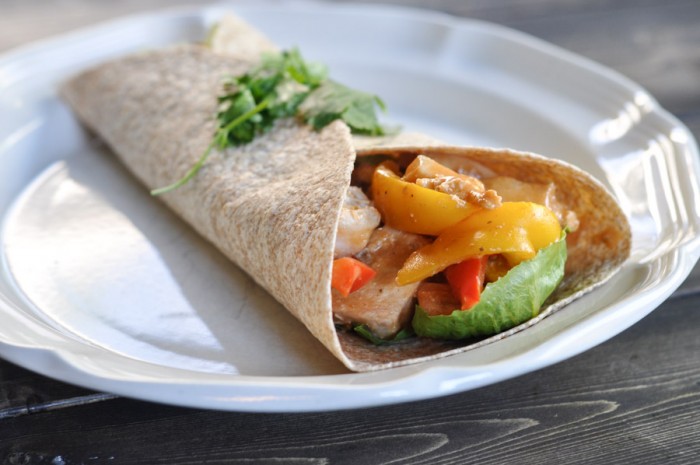 I've written about this before on the blog, but life is hectic when your kid is in school. You'd think it would be the opposite – the kid is gone for hours in the day, thus, you should be getting heaps of things accomplished.
I don't know if it's because so much of life is now crammed into the hours between 3 and 5, or if I take on more under the guise of "having more time", but you know what?
Some days I feel like I'm running from one thing to the next, but never really getting anything done. Does that sound familiar to anyone? The hectic, crazy-lady scurry?!?
And then suddenly, it's five thirty, and you have to make dinner, and a kid is crying, and the other one wants to wear her purple shirt tomorrow so can you wash it tonight and where is your purse? Did you leave it in the car? and…. "Ahhhhhh!!"
Yeah. We have some nights like that.
When I was invited to try out some Campbell's soup recipes for those nights when a quick and easy dinner is not just handy, but necessary, I jumped at the chance. Having a repertoire of simple and delicious meals is nice to have.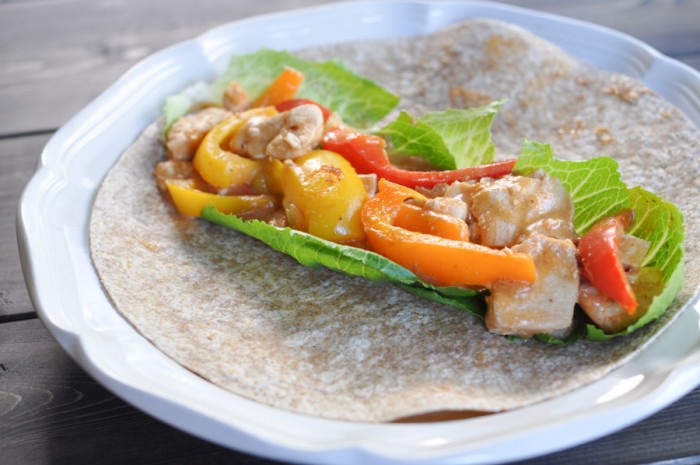 This month, I made Monterey Chicken Fajitas. Unlike the fajitas you make with a packet, these are creamy and rich. They're filling and delicious with or without the garnish of salsa and cheese!
What's nice, too, is that they're a good reheat the next day. That's important for Mr. Suburble's lunch. Whatever keeps us out of the drive-thru…
Monterey Chicken Fajitas
2014-11-12 23:16:07
Ingredients
2 tbsp (30 mL) vegetable oil
1.6 lbs (750 g) boneless chicken breasts, cut into strips
1 small green pepper, cut into strips
1 small red pepper, cut into strips
1 medium onion, sliced
1 tbsp (15 mL) Tex-Mex seasoning blend
1 can (284 mL) CAMPBELL'S® Condensed Low Fat Cream of Celery Soup
1 cup (250 mL) PACE® chunky salsa, divided
1 cup (250 mL) corn
6 flour tortillas (6-inch/15 cm)
1 cup (250 mL) Monterey Jack cheese, shredded
Lettuce *optional*
Instructions
Heat up the oil in a skillet over med/high heat
Cook chicken until no longer pink; toss with Tex Mex spices
Add onion, corn and peppers and cook until tender
Add soup and salsa and simmer the sauce until reduced just slightly
Serve on warmed tortillas with cheese and lettuce (a dollop of salsa is nice, too)
Notes
Don't like chicken? Try mushrooms as a meat substitute!
Suburble https://www.suburble.com/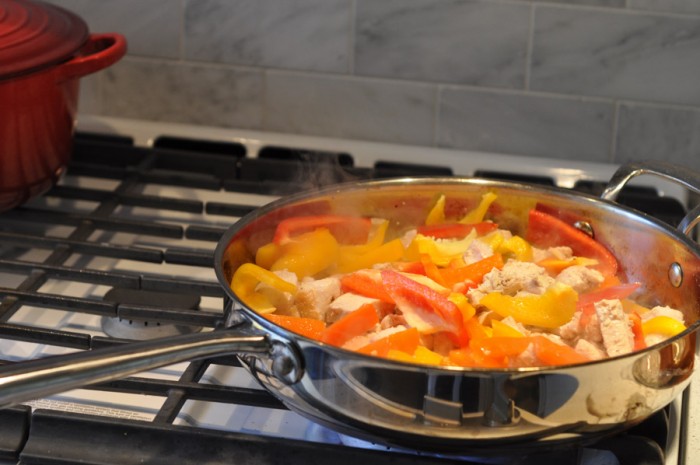 This meal keeps it simple – you can cook it all up in the same pan, and then serve. It takes less than 20 minutes, start to finish – and is super tasty!
Try it with mushrooms instead of chicken, or cream of mushroom soup, if you don't have cream of celery soup on hand. It's a great foundation for a hearty midweek meal.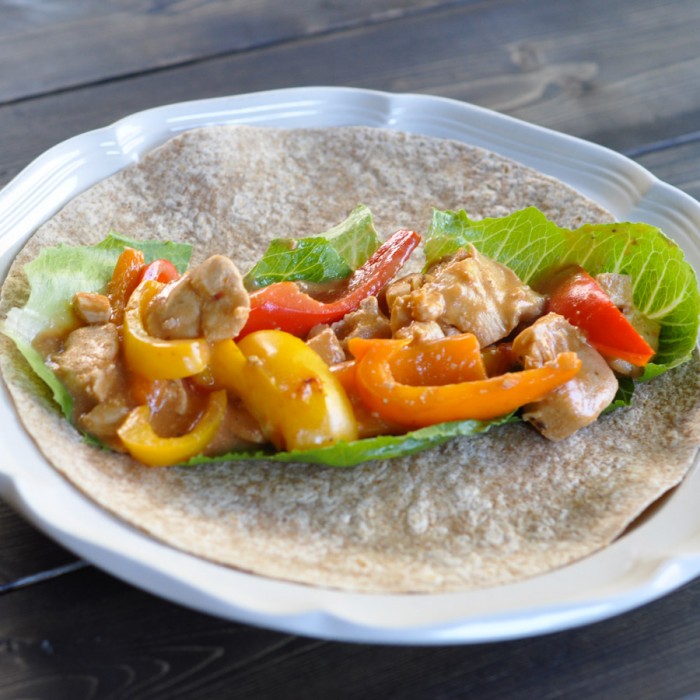 This recipe is a keeper. We've already had it twice!
Check this recipe out and more on the Cook with Campbell's website – it's a great resource for the Mom on the Go.
Anybody else feeling the mid-week pinch? Why didn't anybody tell me how crazy this time is? (Or maybe I just wasn't hearing it!?!?)
Disclosure: I am part of the Campbell Company of Canada Ambassador
program with Mom Central Canada and I receive special perks as part of
my affiliation with this group. The opinions on this blog are my own.