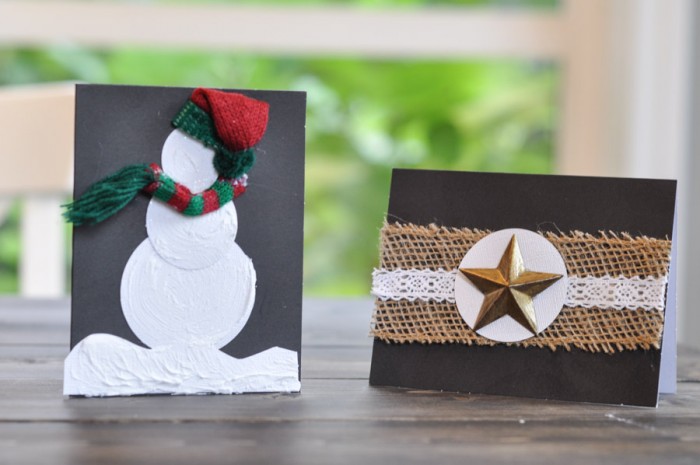 I adore Christmas cards.
Despite the rising cost of postage and the – inevitable – e-Christmas-Card that I just KNOW will end up popping up in my email inbox in a future Christmas season, I am firmly committed to Christmas cards.
I love getting something that isn't junk or a bill in the mail.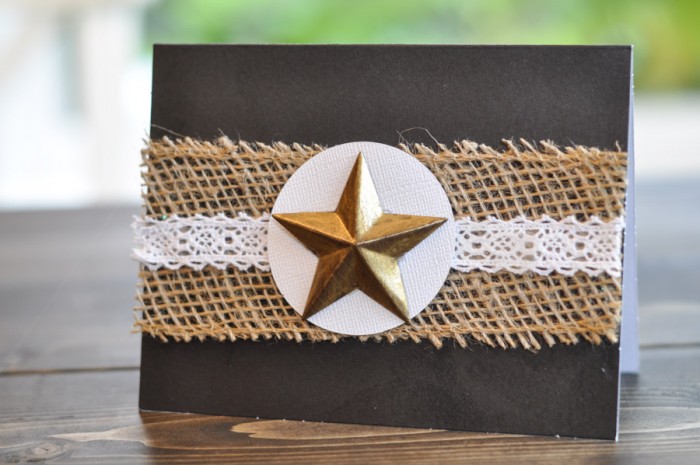 I love writing little messages to people I don't see all of the time.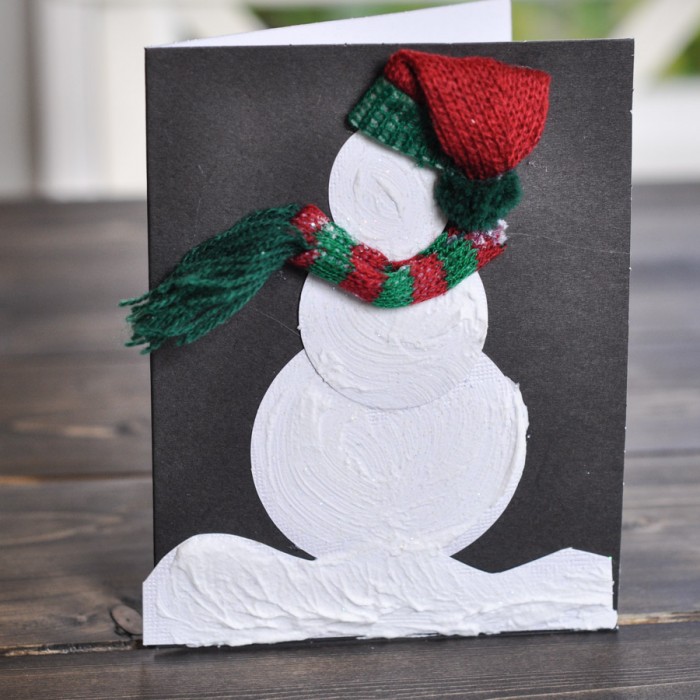 Or do people I do.
Either or, cards are fun. It's just a way to tell someone, "Hey, I'm thinking about you."
I made two different rustic Christmas cards for a Crafts Unleashed challenge. See how I whipped up these incredibly easy cards on the Crafts Unleashed blog.
Do you send Christmas cards? Have you clung to the tradition as hard as I have?