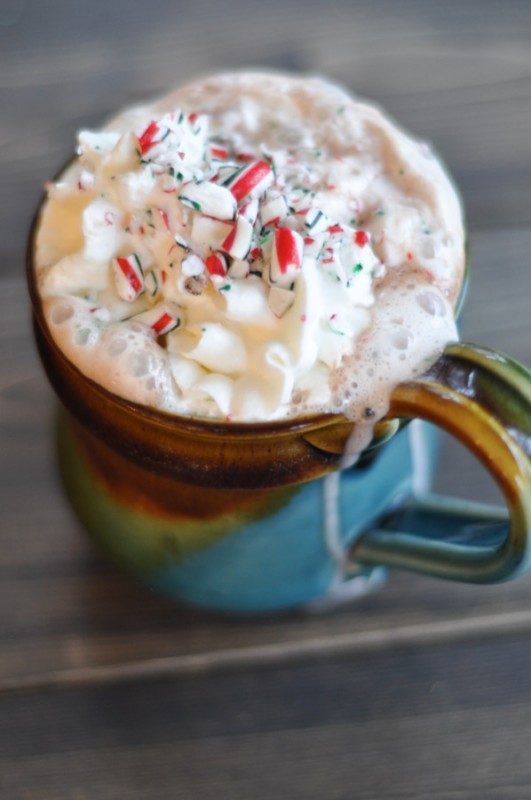 We're getting to the point in December when people start asking the dreaded question, "So, are you ready for Christmas?"
The answer is nearly almost "No."
Sometimes there is eye-rolling. Other times, there are sighs. Occasionally, there is a smug, "Yes."
And for all of these times that this question is asked, I have the perfect festive answer: Hot chocolate with booze in it. Numb your worries if you aren't ready for Christmas. Celebrate your anal-retentive planning abilities if you are.
And if you're making handmade Christmas, plan on two boozy drinks. You're going to need to tap into your creative reserves (and energy) to pull this off.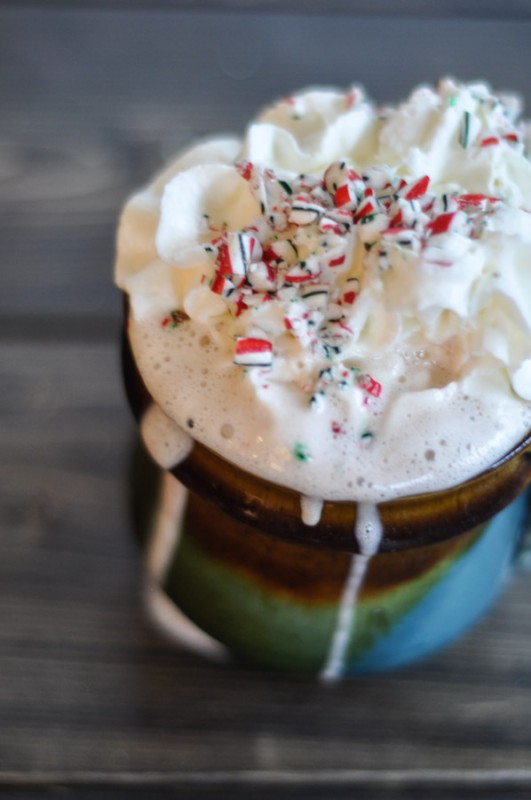 If you're a glutton like me, you'll put WAY too much whipped cream on the top of this and then greedily eat it with a spoon.
Go ahead and do it. I won't judge you.
Boozy Candy Cane Hot Chocolate
Ingredients
2 heaping tbsp of hot chocolate mix (or as directed on packaging)
hot water
1 oz peppermint schnapps
whipped cream
Crushed candy cane pieces
Instructions
Make hot chocolate according to directions, mixing well with a spoon
Add peppermint schnapps and stir again
Top with whipped cream and a sprinkling of candy cane pieces
Enjoy!
https://www.suburble.com/2014/12/boozy-candy-cane-hot-chocolate.html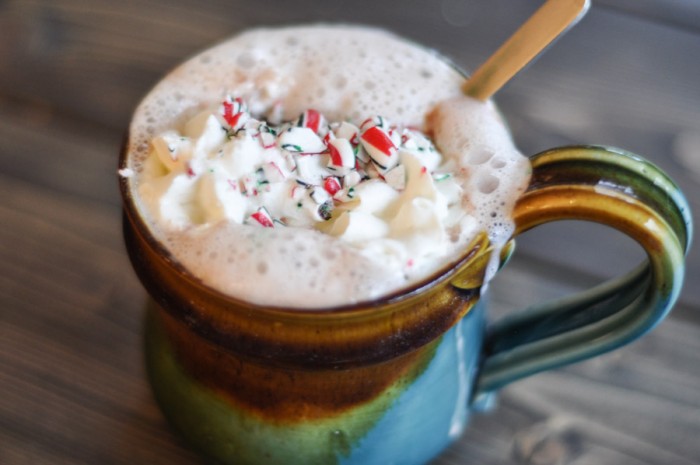 Being a huge fan of chocolate and mint, this is the perfect treat on a chilly day.
Or on a slightly damp West Coast day where you need a light jacket. Winter is weird here.
At the end of the day, when I'm sitting by the tree and having a minute, this drink is a perfect companion. It's like Christmas in a mug.
Looking for more ways to be festive?
Take a tour through our house….