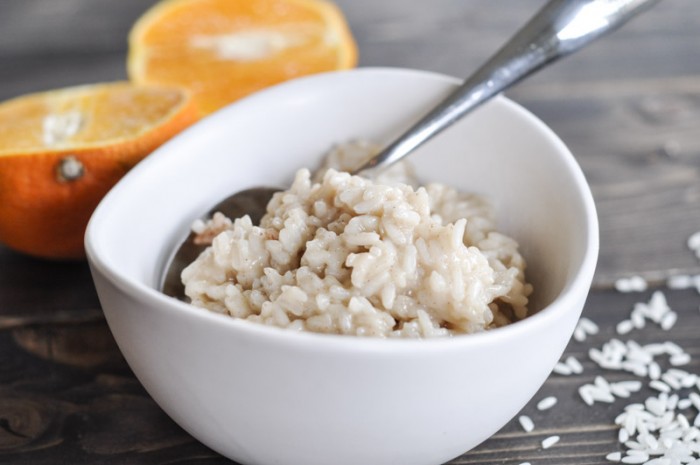 Okay, children, I'm going to tell you another story about when I was a not-very-budget-savvy university student.
When I moved out from my parents' house – and away to school – I had one cookbook and a Hints from Heloise. I figured that's all you needed to navigate this whole "keeping a home" thing. And this cookbook – still in my cupboard today – had a recipe for rice pudding.
I made it. And I loved it. And so, on rainy days or any time when I was supposed to be studying and not eating whole pie pans full of rice pudding, I would grab that cookbook and whip up a big gooey batch of sweet rice pudding.
The recipe was supposed to serve 6. I'm sure that was a misprint. It served one procrastinating 20 year old over two days. There was rice in it – it's technically dinner.
When I was thinking of a way to put a spin on rice pudding, I immediately thought of Blue Dragon's Coconut Milk. I love coconut rice – why not coconut rice pudding?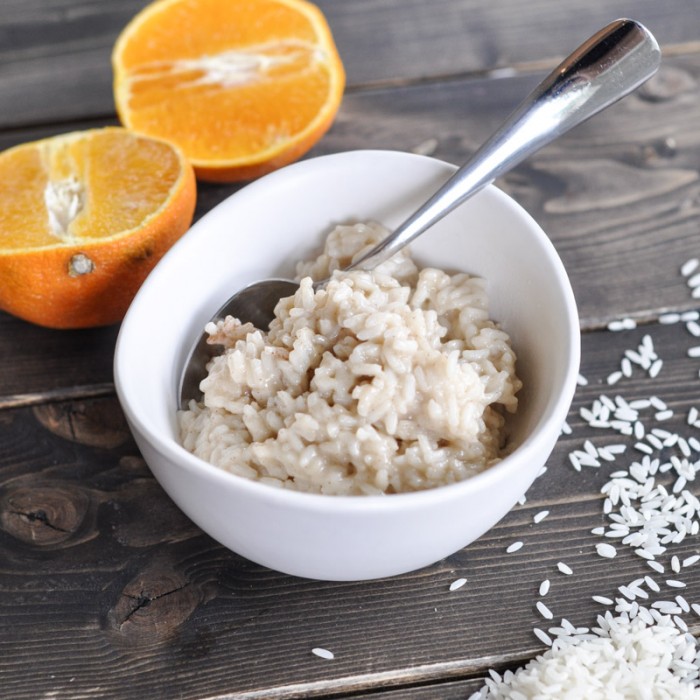 I modified a recipe that I found on Food 52. Due to what was in my pantry and how I remembered my old recipe, I tweaked things a bit.
Coconut Milk Rice Pudding
Ingredients
1 can Blue Dragon Coconut Milk (not Lite)
1 cup water
The juice of one large orange (approx 1/2 cup)
2 teaspoons vanilla extract
Large pinch of kosher salt
1 cup long grain white rice
2 to 4 tbsp of brown sugar
1 teaspoon cinnamon
Instructions
Combine coconut milk, water, orange juice, vanilla, salt and rice into a medium saucepan.
Over medium heat, bring the mixture to a simmer
Keep it at only a simmer on low heat, stirring occasionally, until water and coconut milk is absorbed - you don't want to run out of water too quickly, as the rice won't be fully cooked - keep things at low heat - approximately 25 min
Add cinnamon and brown sugar to taste - you may like it sweeter than others do
Serve warm or cold - this also tastes delicious out of the fridge!
https://www.suburble.com/2015/03/coconut-milk-rice-pudding.html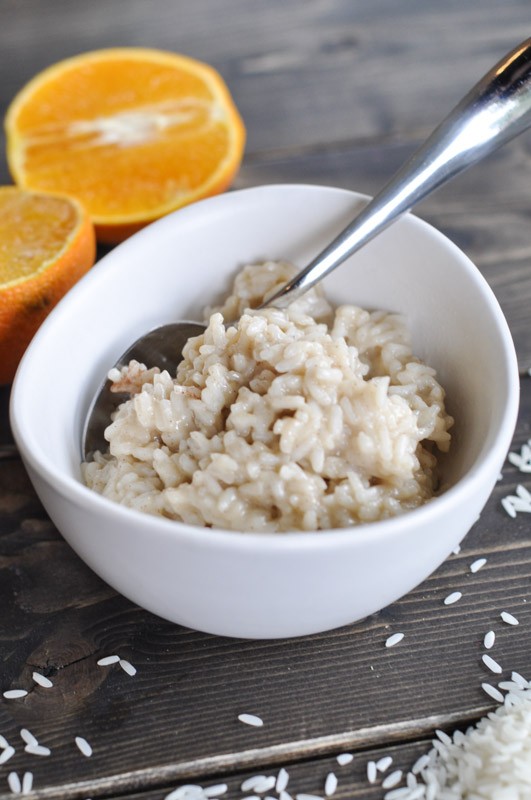 This recipe – unlike the traditional one – does not use any milk. Back in my rice-pudding-fo'-days time, I would add raisins to the rice as it was simmering. If you're a raisin fan, you'll thank me for this tip.
Feel free to taste the pudding between adding tablespoons of brown sugar. You may want it to be more "dessert-y".
If you're looking for more vegan recipes, check out The Bamboo Room – a collection of great Blue Dragon dishes. Or head to their Facebook page or Twitter.
I am part of the Blue Dragon Canada ambassador program and I receive special perks as part of my affiliation with this group. The opinions on this blog are my own.