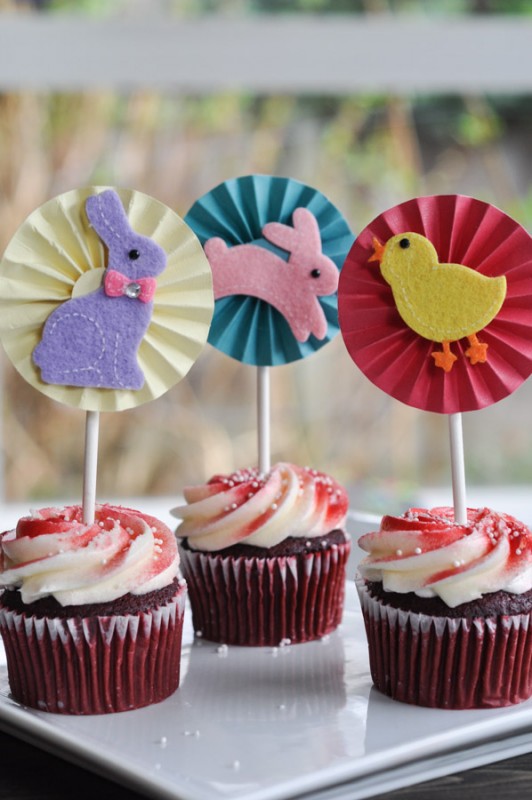 Hello all-things-that-are-adorable… it's nearly your time to shine.
I feel like while Christmas gets its gold sequins and tacky jewelry on, Valentine's day can make a fool of itself, and Hallowe'en is where you get to be your alter-ego… Easter is when things are over-the-top cute.
Because I live with two little girls who live for cuteness and fluffy things, I get to fully take advantage of bunny season.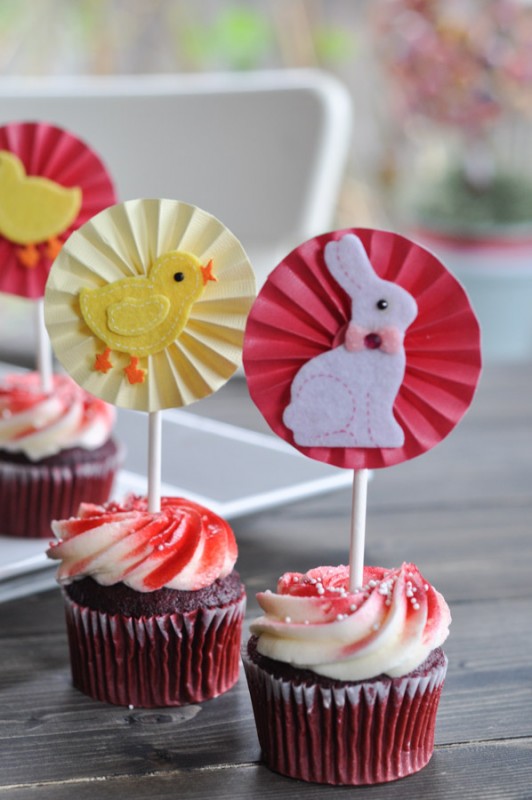 On Crafts Unleashed, Lucy and I will show you how to make these very kid-friendly cupcake toppers. Aside from a bit of glue-gunning, these were made entirely by Lucy herself.