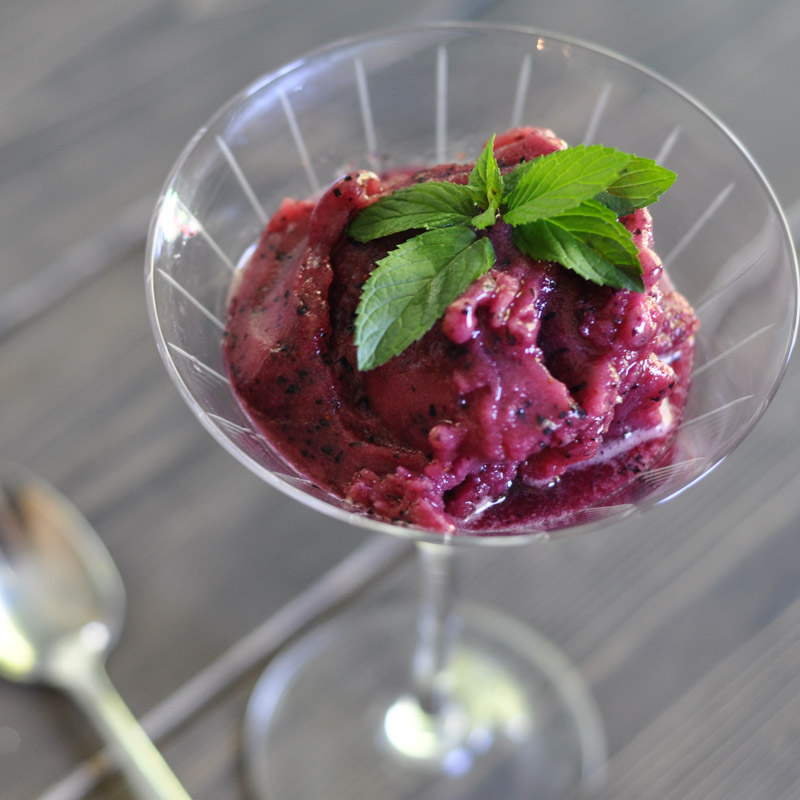 When I think of sorbet, I think of my favourite classy gal of the early 90's – Vivian Ward (from Pretty Woman, if you don't already know the sheer weight of the lines "Do you work on commission?).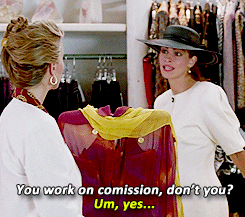 You get 'em, Viv.
Can you remember the scene where she and Edward are having dinner with the ship-builder guy and his preppy son? I always come back to the part where she tries to eat the garnish (mint, or maybe basil) atop her palate-cleansing sorbet and then hastily spits it out.
And I thought, "Damn…. Sorbet is classy!"
I think this is why it might have taken me a while to realize that a) Sorbet is for everyone, even moms with paint on their yoga pants and hair in a top-knot… and b) it's so easy to make… what have I been doing all this time?!?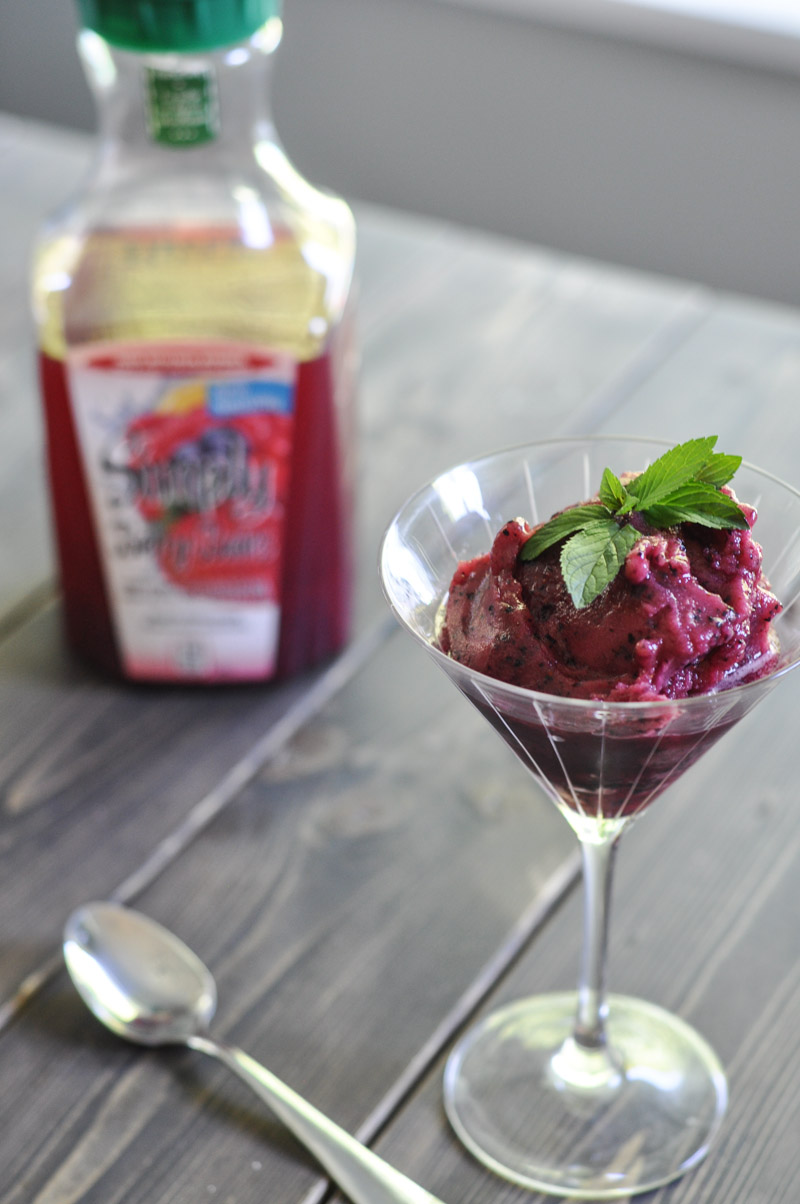 For this recipe, I used Simply Berry juice, a cup of frozen blueberries and a half a cup of simple syrup.
That's it! Honestly, after pureeing the berries and mixing the lot together, it was under 20 minutes in the ice cream maker before the dessert was done.
And you'd better believe I had two eager taste-testers hot on my heels…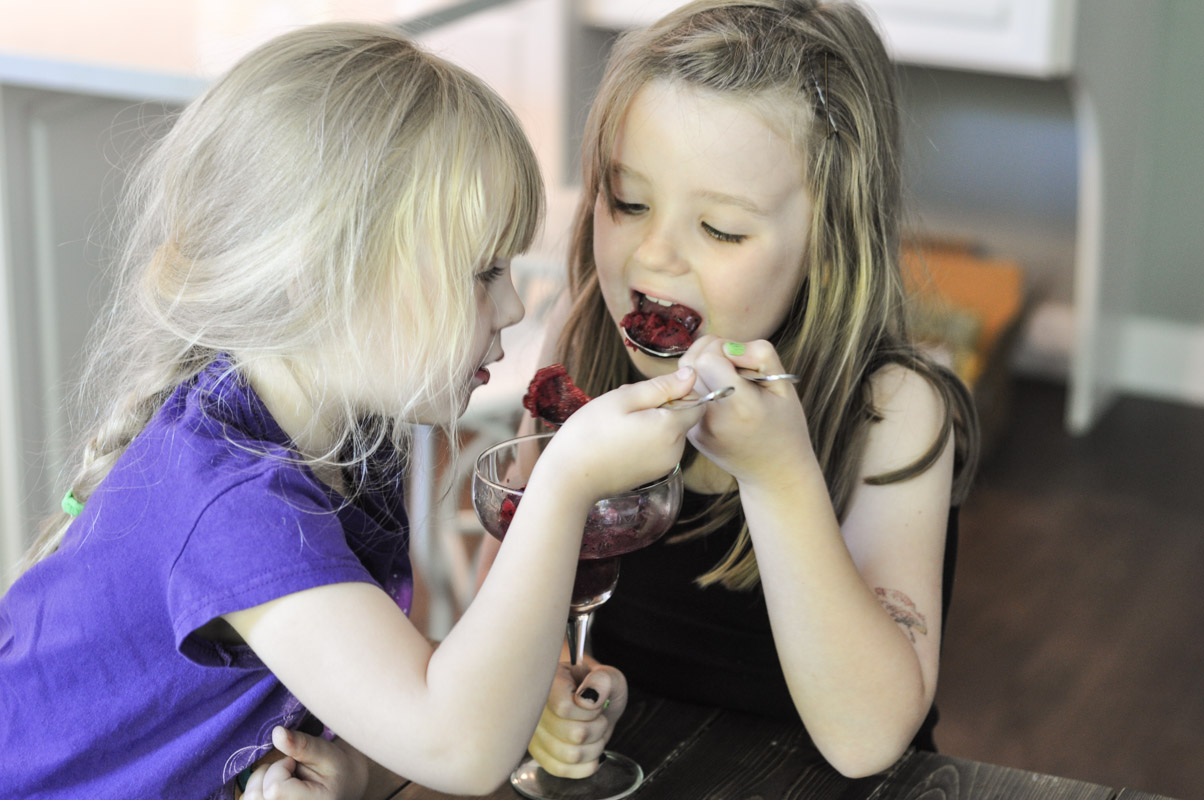 But be mindful of the speed at which you're devouring your sorbet…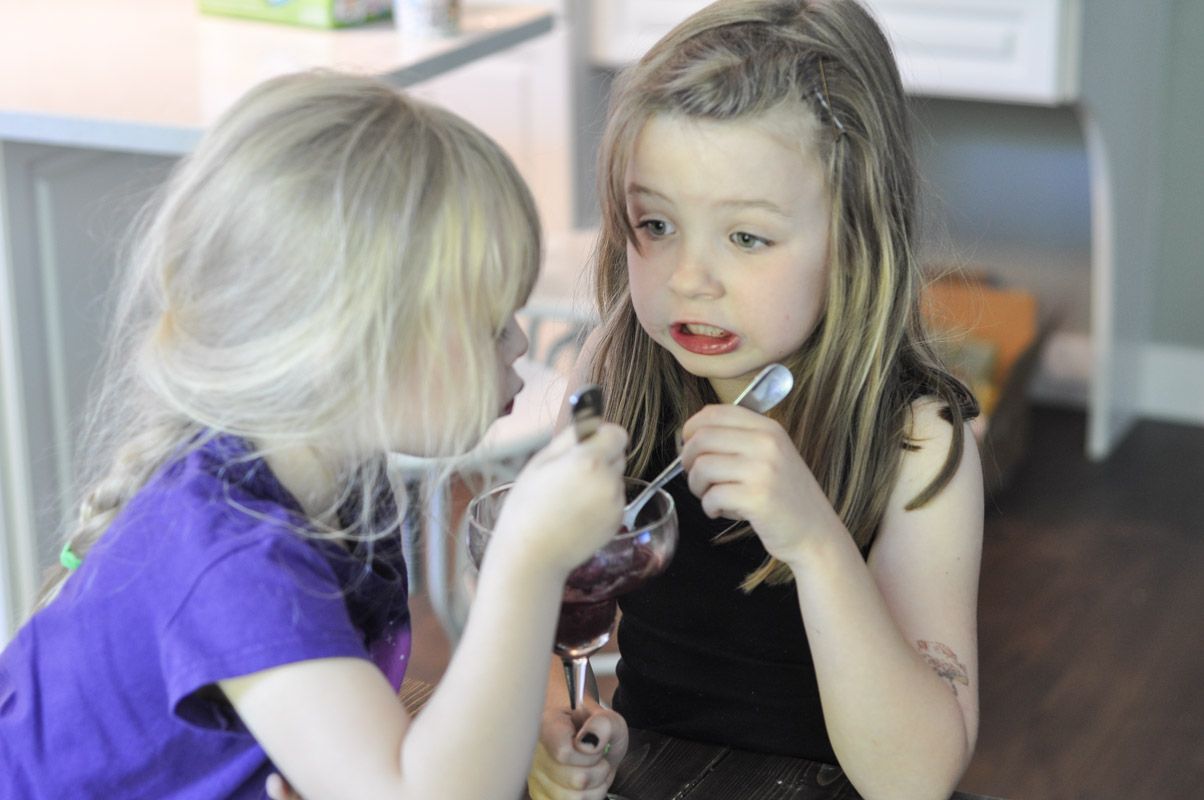 … brainfreeze is real and it hurts.
Easy Sorbet from Juice and Berries
Ingredients
2 1/2 cups of Simply Berry juice
1 cup of blueberries
1/2 cup of simple syrup (You will need one cup of sugar and two cups of water to make the syrup - directions below)
Instructions
Mix water and sugar in a saucepan over medium heat and stir until dissolved; set aside to cool
Use 1 cup of Simply Berry juice with the blueberries and puree with an immersion blender or traditional blender
Mix remaining ingredients (only HALF A CUP of the simple syrup) into a bowl
If you're a stickler for details, you can chill the recipe before you put it into your ice cream machine, but I just popped it in there and it was fine
Put mixture into ice cream machine according to manufacturer's directions
It's done when you have a smooth consistency, similar to ice cream. Spoon it up into a fancy cup and garnish with fruit or mint leaves. Freeze remainder for a late night treat!
https://www.suburble.com/2015/07/easy-sorbet-from-juice-and-berries.html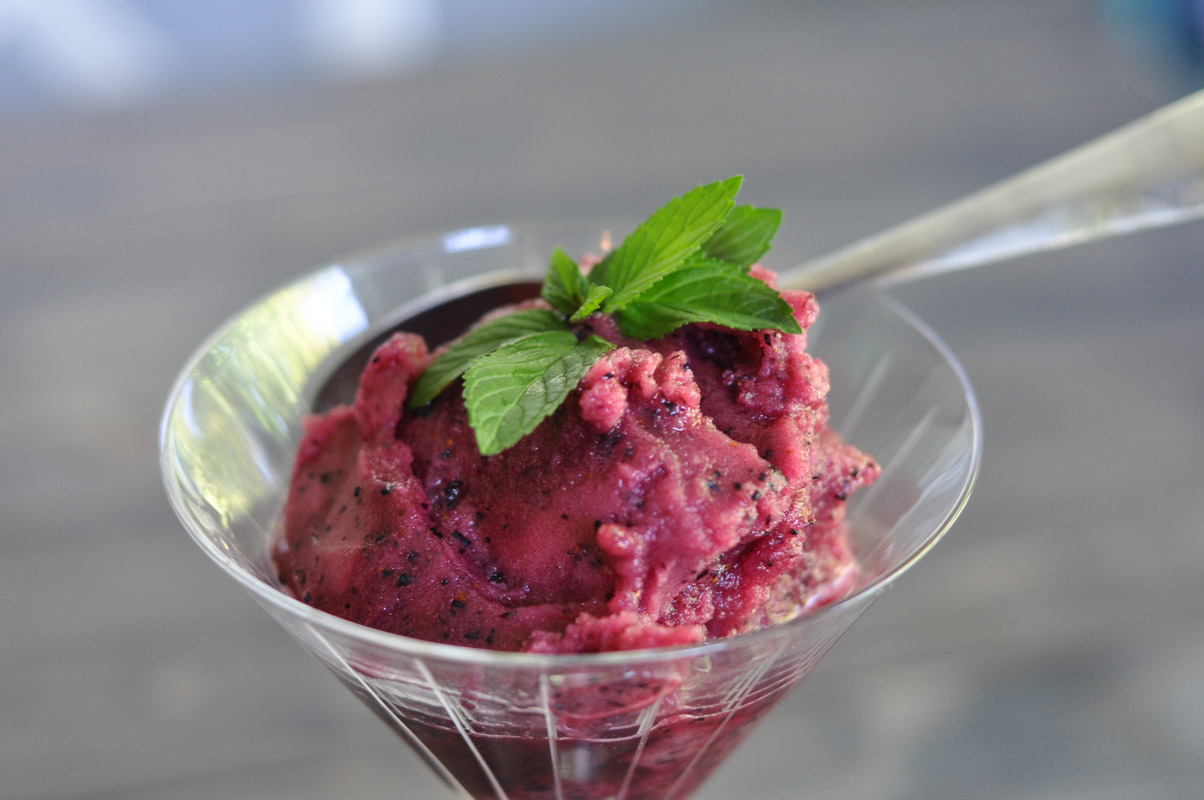 This recipe is going to be made many-a-time in this house, I just know it.
Next up… what about a lemonade/limoncello?!?! Or is there another flavour I should try?
My ice cream maker is this Cuisinart, and I love it! But if you don't have one, ask around. Lonely ice cream makers are often in the pantries you least expect!