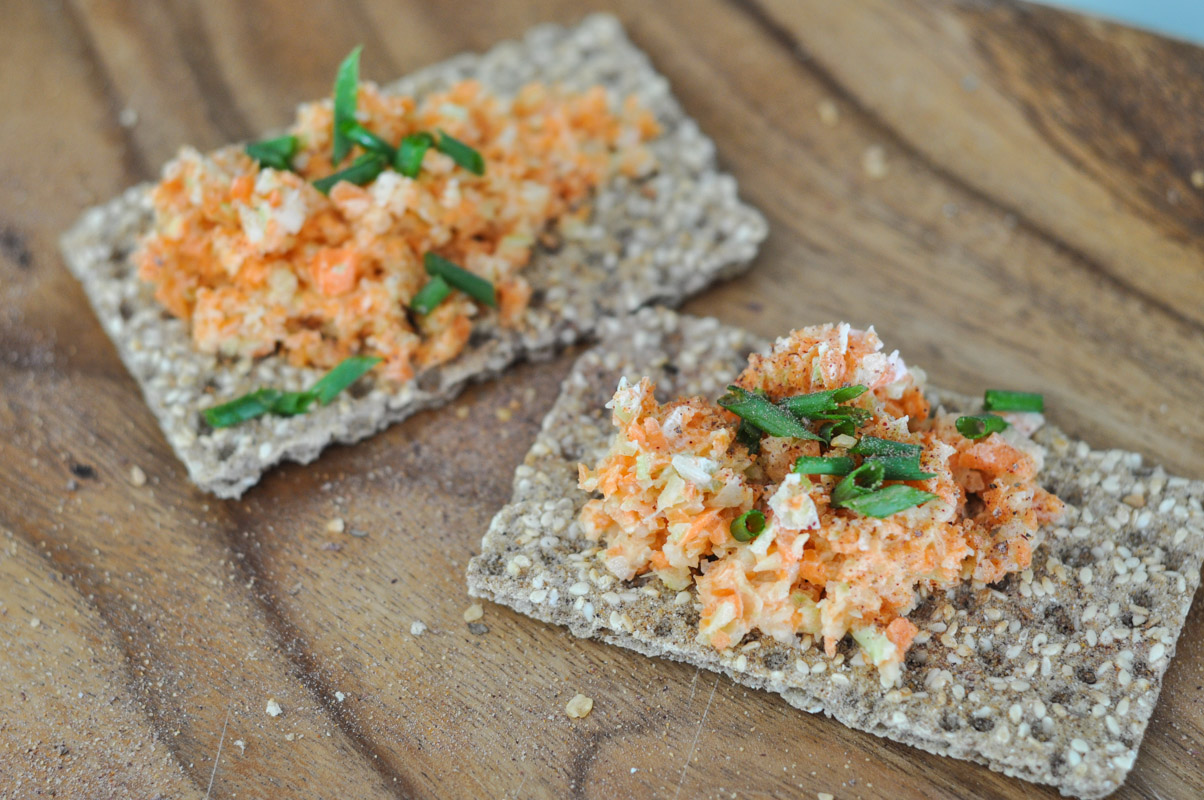 Writing this post was a bit of fun for my whole family. Just recently, I was visiting my parents, and tucked into my bag was a few packages of Ryvita crispbreads.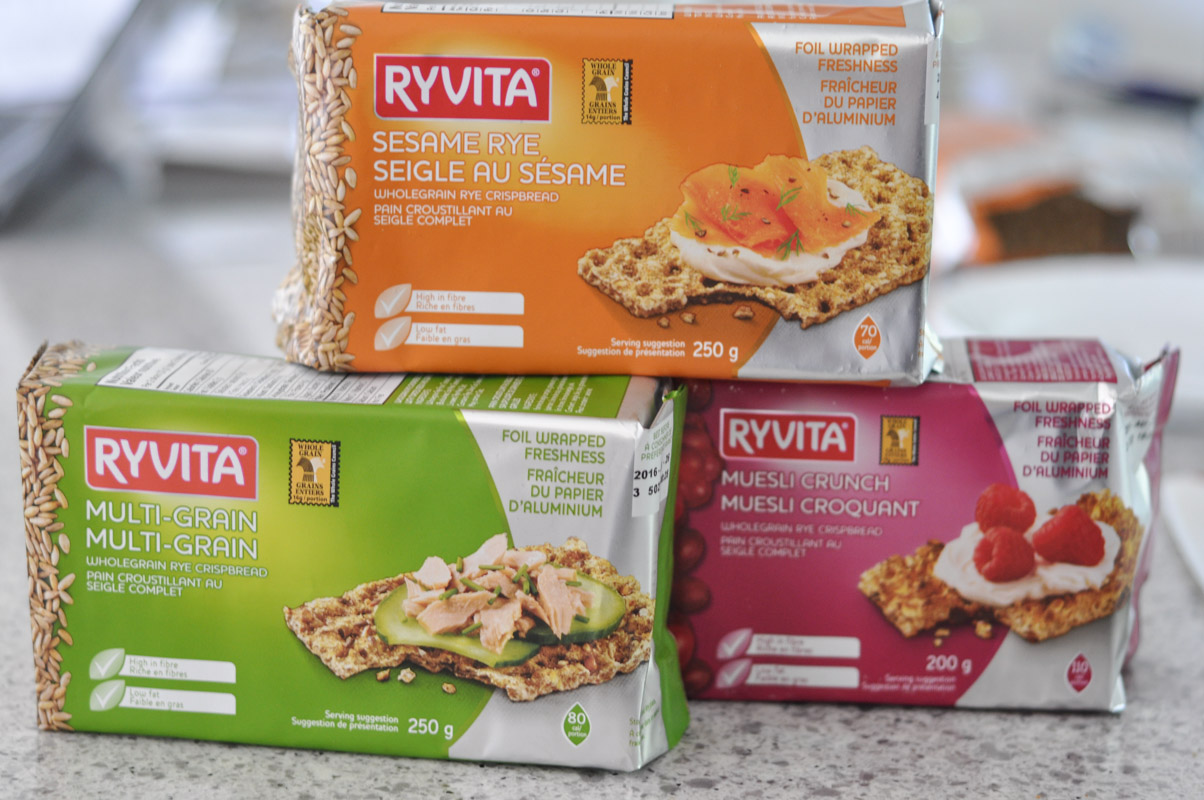 I was sent these tasty little fellas in order to come up with some fun ways to dress them up. As my gang and I were already on spending time with my family, I thought it was a perfect opportunity to use the plethora of available taste testers and start trying out some concoctions.
First, I raided the fridge and came up with a host of different things that we thought might appeal to us.
My dad had a thing with Ryvita crispbreads for a while, so he was gladly willing to be my guinea pig. Lila and Lucy were a bit skeptical ("there are seeds on these crackers!"), but all of the adults were very intrigued!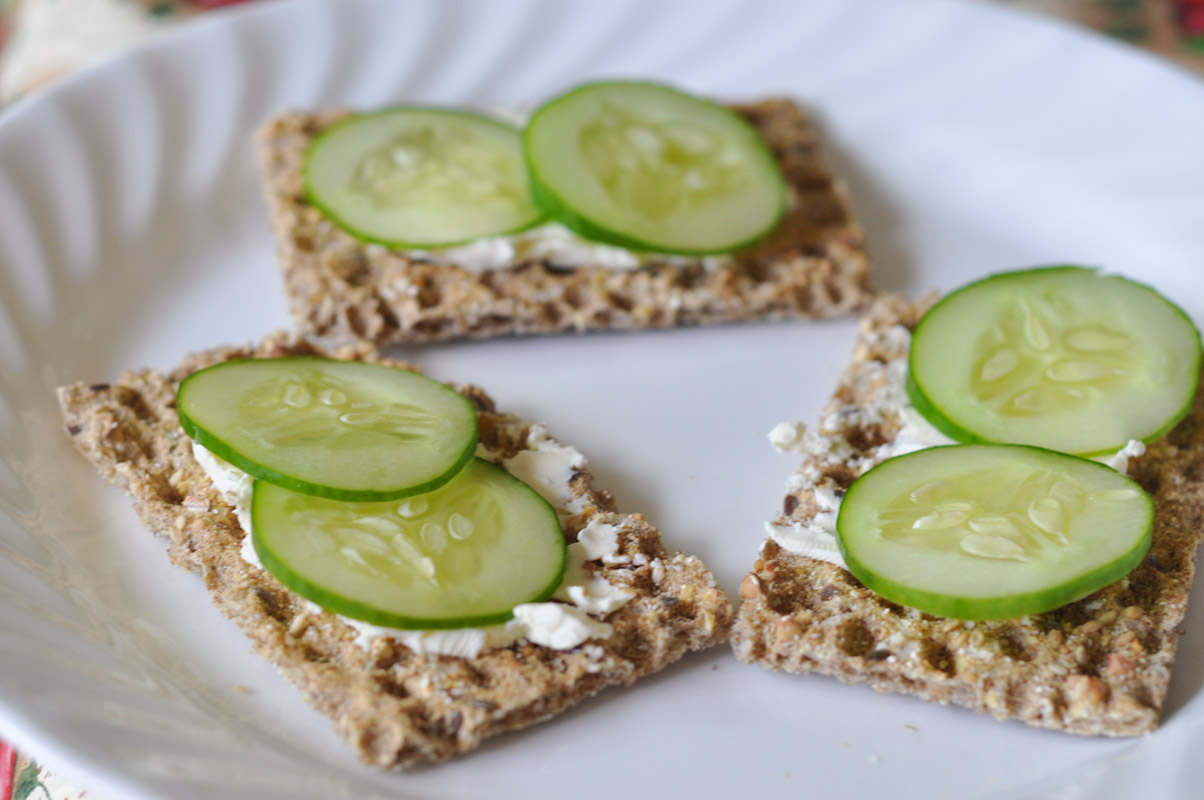 The first toppings were quick and easy (and a hit!). Plain cream cheese and thinly sliced cucumbers from mom's garden were quickly gobbled up.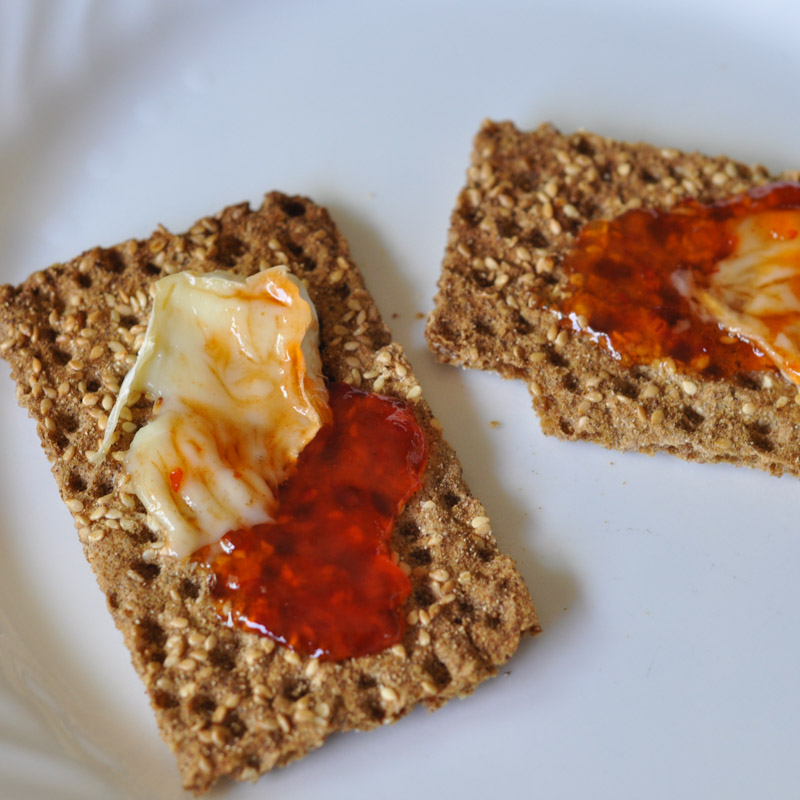 Guys, I tried to make this pretty. It's not.
But it tastes really good. This is Camembert cheese and red pepper jelly popped under the broiler for a few minutes. This combination was also a winner.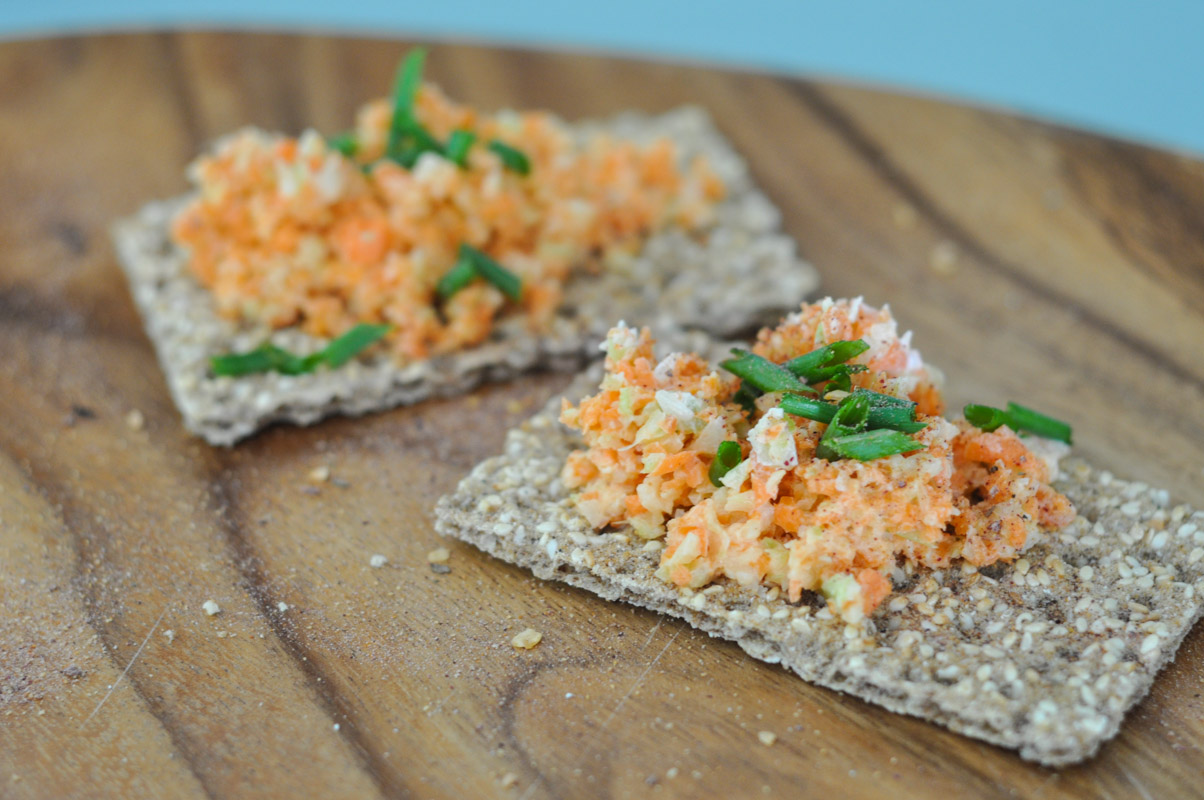 And finally, there is my favourite creation: vegetable salad atop a crispbread.
You've heard of egg and tuna salad – well, this is vegetable salad. I basically grab a carrot, a stick of celery and a green onion and whirr it up in the food processor with a glob of mayo. Then I spread the fabulous concoction on my Ryvitas.
I dress it with a sprinkle of paprika, chives and salt and pepper and then dig in.
It's a delicious lunch. And filling, too!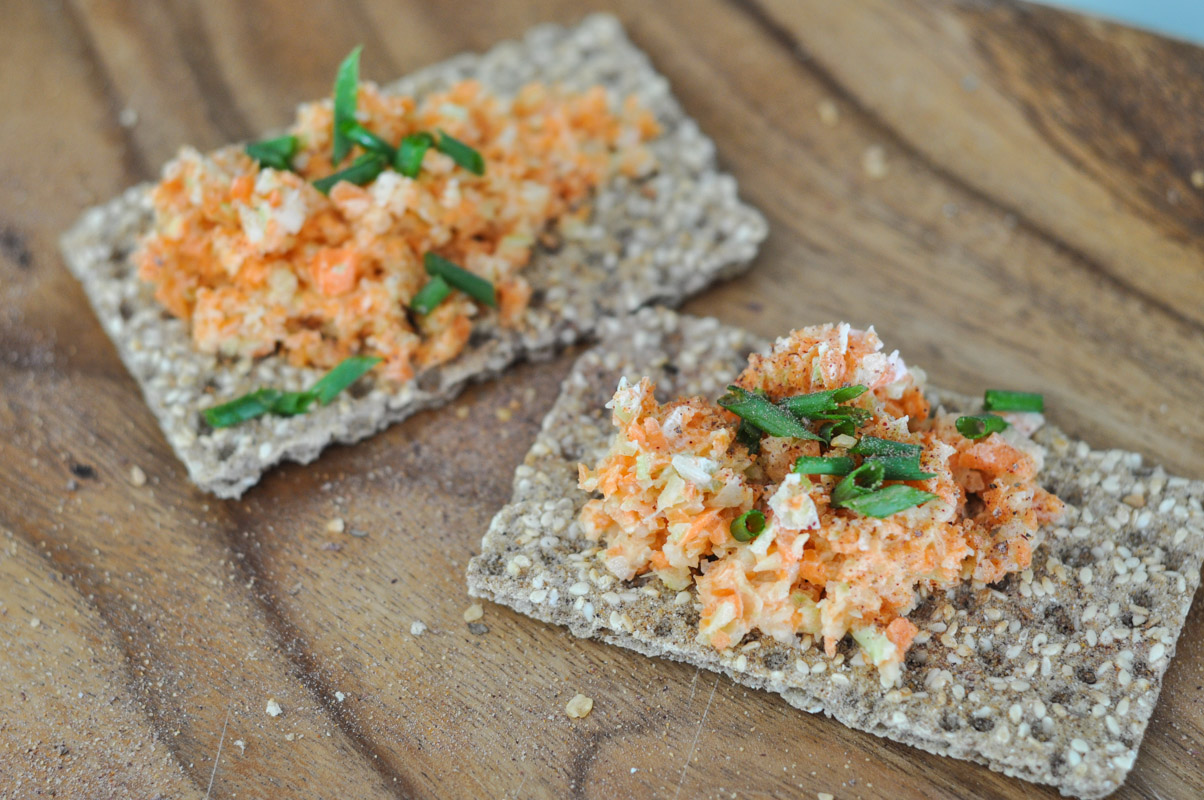 I think I ate three of them. Whoopsie doo!
One of the biggest realizations from our Ryvita experiment was Lila's LOVE of these crispbreads. She eats them plain – right out of the package – and asks for them as snacks. I'll gladly hand them over, as they're healthy wholegrain rye snacks.
Have at 'er, kidlet!
What would YOU put on your Ryvita crisbreads? Suburble readers can win the opportunity to play with appetizers and Ryvita this summer! Enter to win 4 boxes of crispbreads (a value of $19.99) to get your summer party started!
Enter using the Rafflecopter below. Void where prohibited. Giveaway open to Canadian residents only. Good luck, friends!
Disclosure: I am part of the Ryvita Crispbread Campaign with Influence Central and I receive special perks as part of my affiliation with this group. The opinions on this blog are my own