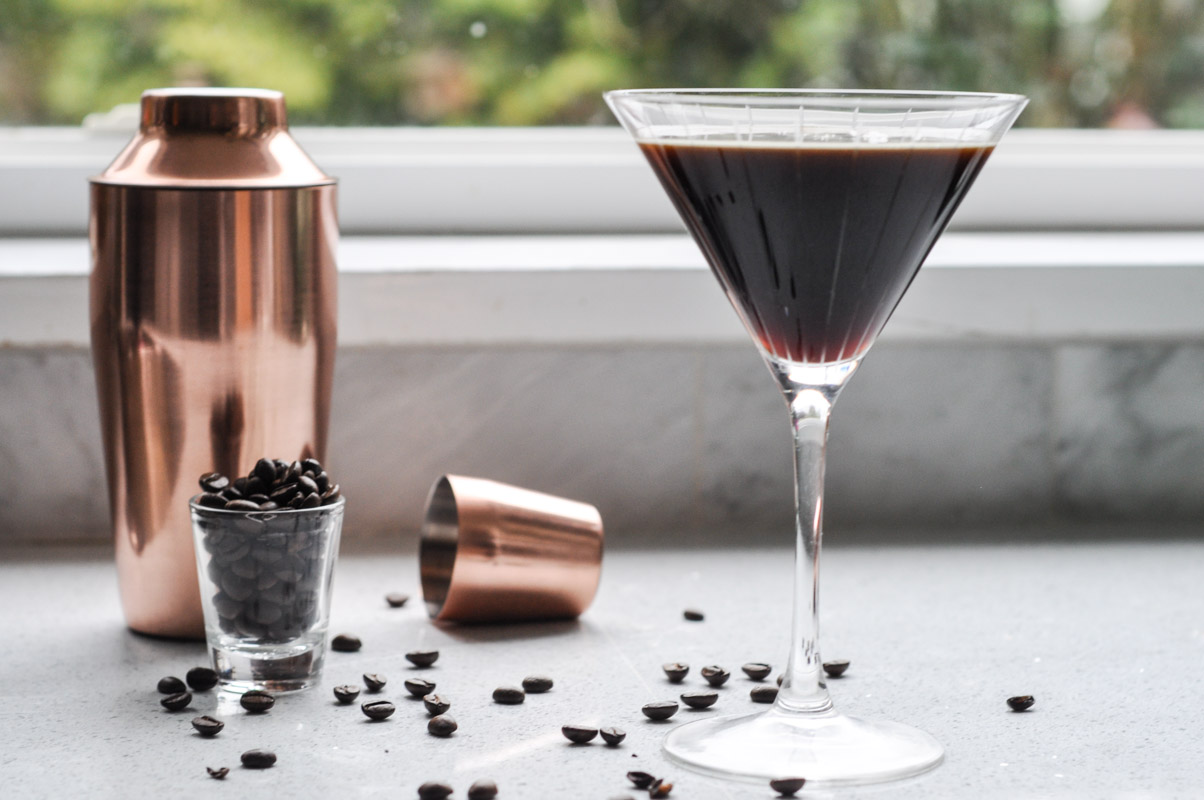 When I was making this drink, I thought to myself, "This drink is perfect for New Year's Eve. It'll keep you up 'til midnight so you can at least manage to get a kiss when the clock strikes 12."
I'm sure you know these people – the ones that are curled up on the couch, sleeping at eleven? Make this drink for them on New Year's Eve, and see if you can keep them up 'til 12:01!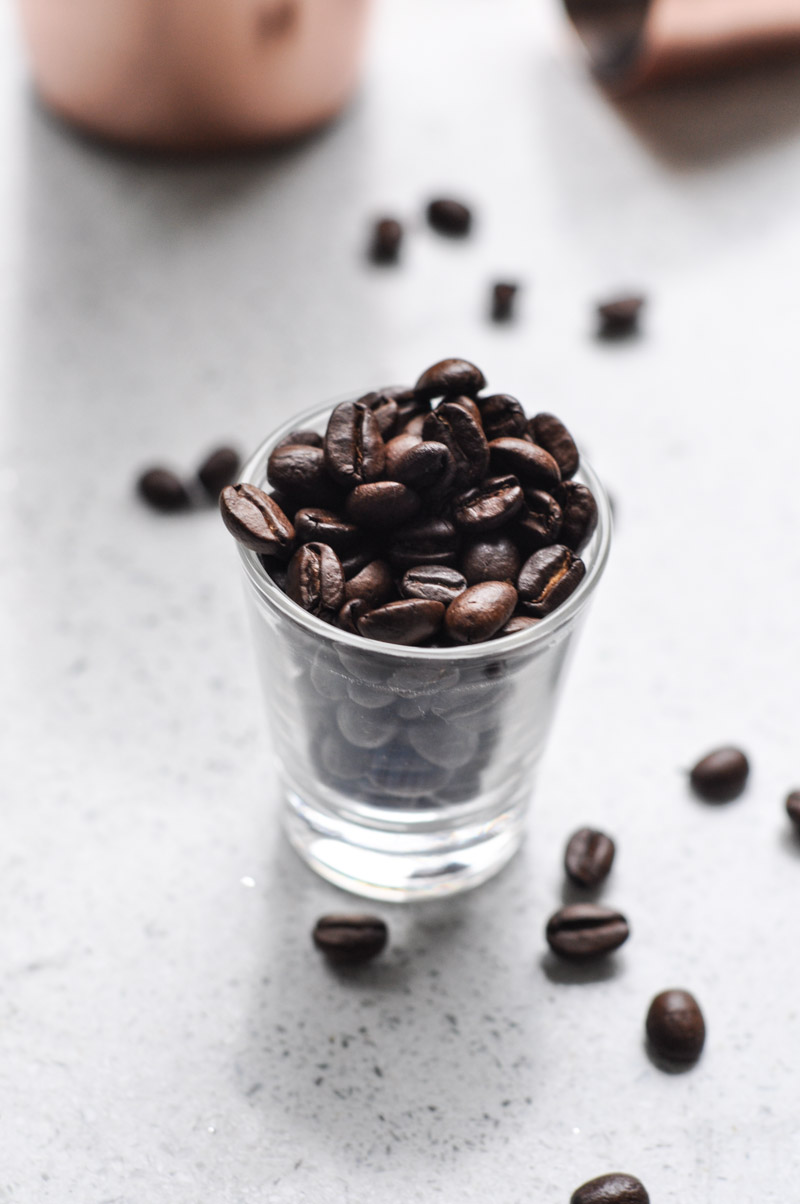 I've always liked the taste of espresso. Even though I'm only new to drinking coffee on the regular, I love the taste in coffee in sweets and treats. And the smell… oh, the smell makes me feel at home.
It's probably because my dad had his cup of coffee nearly every morning when I was growing up. And my sisters followed suit, all clutching their mugs in the morning, with hair piled on their head and sleep still in their eyes.
With my Saeco Moltio superautomatic espresso machine, this drink is a snap to make. Just a press of the espresso button, and a perfect shot is poured into the waiting mug.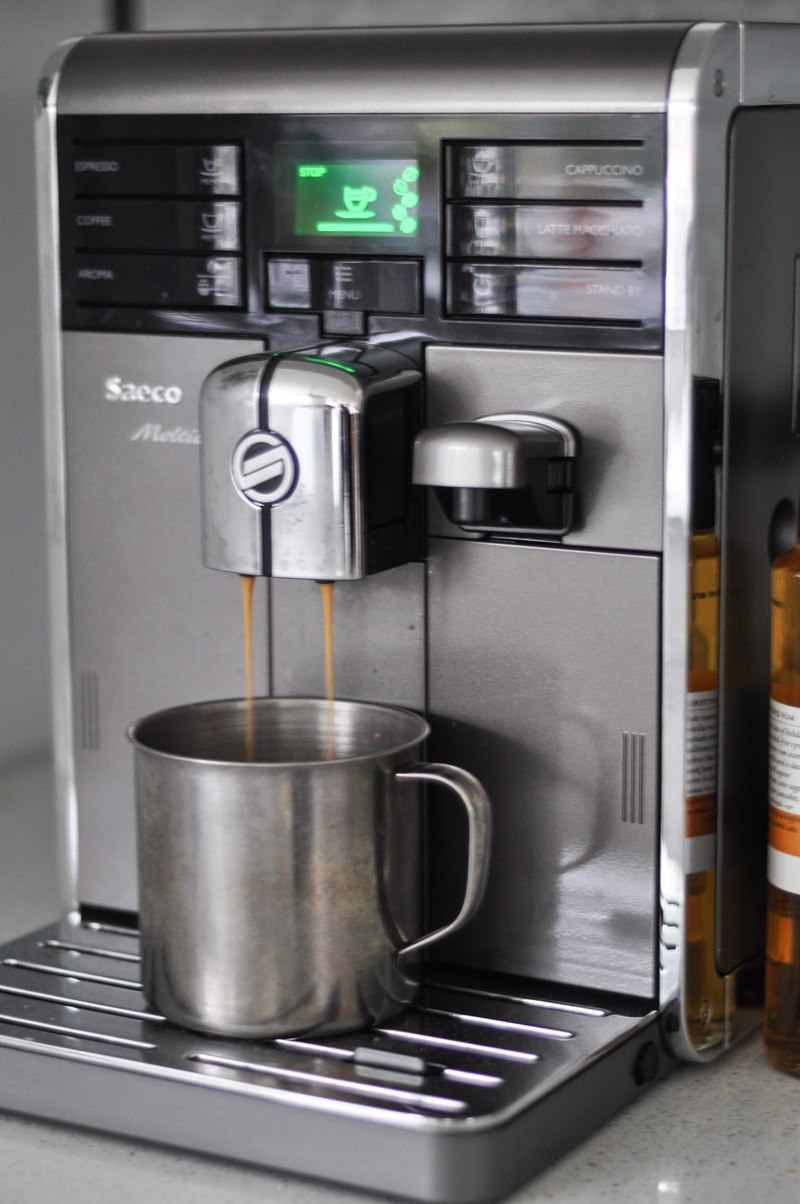 There's no tamping, no waiting, no extensive cleaning process after. And when you're whipping up drinks at a dinner party or soiree, you don't want to be spending too much time playing barista in the kitchen.
Instead, it's nice to offer a drink, spend a minute or two making it, and then join the gang in the living room.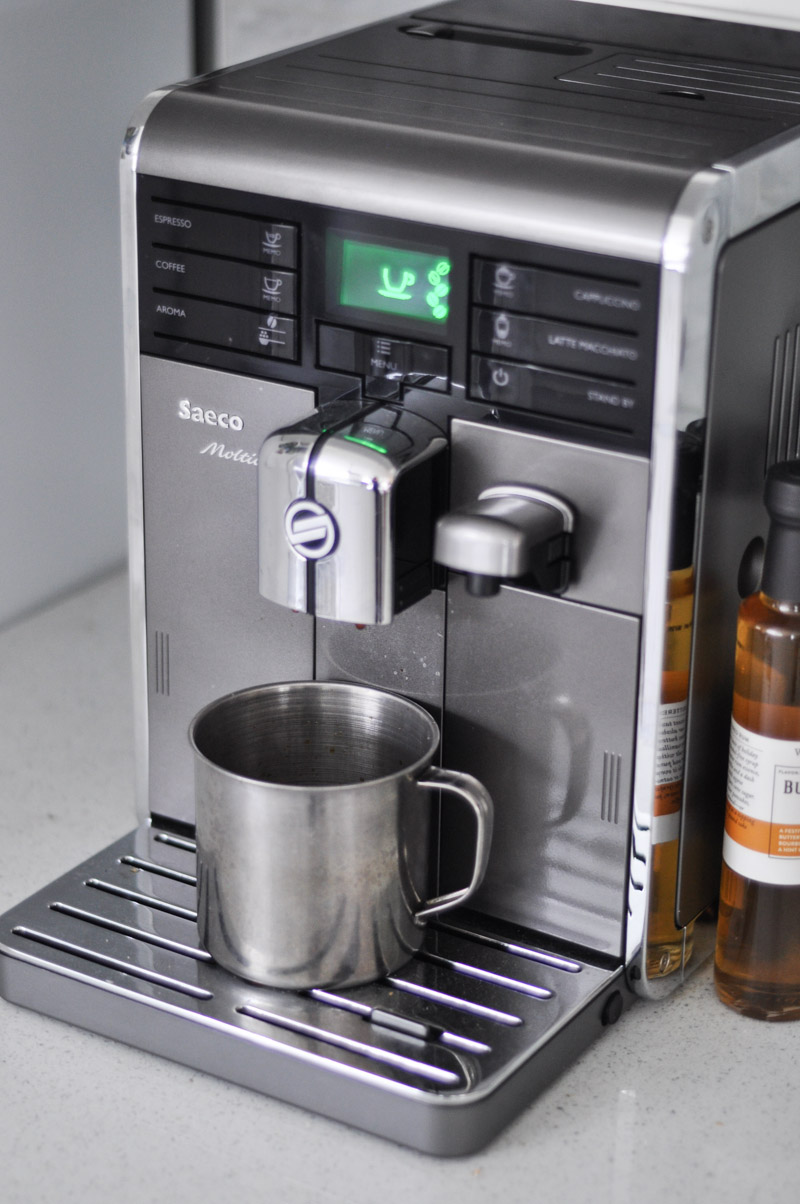 This machine does the heavy lifting for you, but makes your martini look oh-so-fancy.
I used Kahlua in this recipe, but really, any coffee liqueur will do. It's a simple recipe that takes no time at all.
Ingredients
1 shot espresso
2 oz vodka
1 oz coffee liqueur (Kahlua, in my case)
Instructions
Chill martini glass with ice before mixing ingredients
In a shaker, combine ingredients with ice and shake until chilled
Dump ice from glass
Strain into glass and serve!
https://www.suburble.com/2015/12/the-espresso-martini.html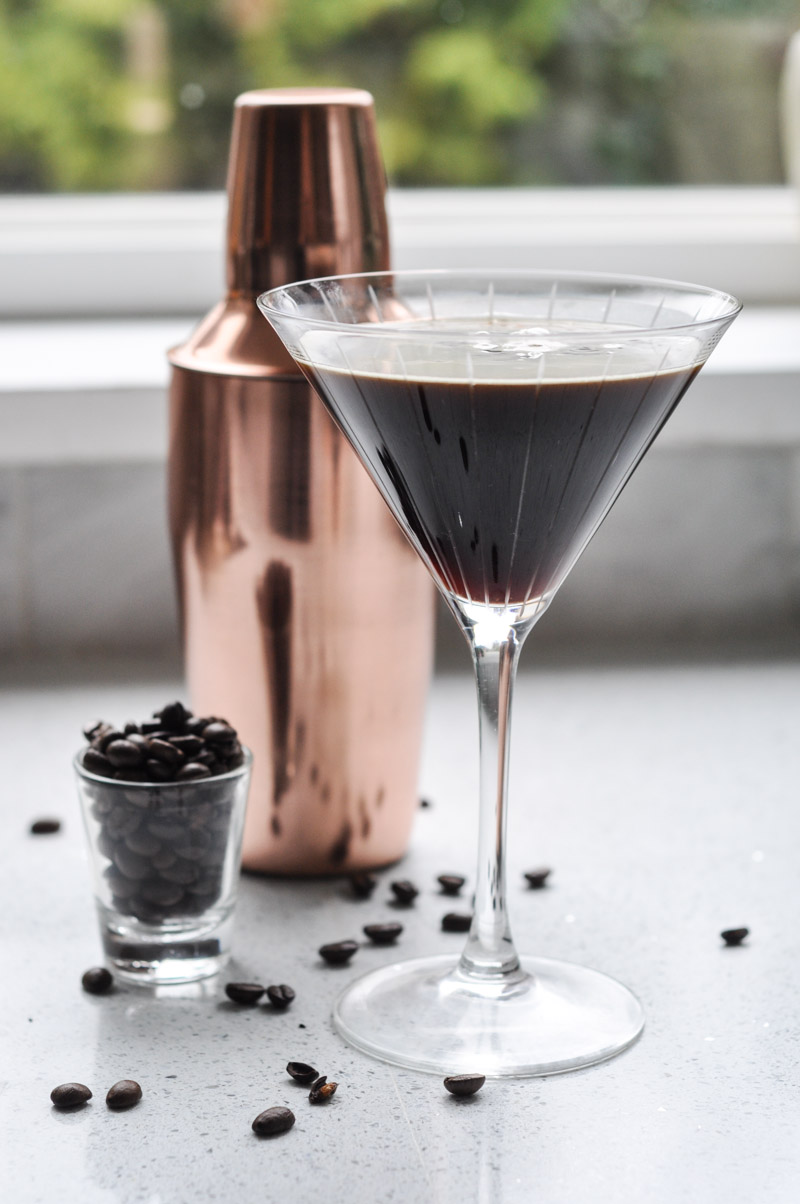 I will admit, I drank this as a "five o'clock" drink, as I like to tuck myself into bed around 10-11 most nights. But for the coffee-lover in your life, this drink will be the best of both worlds!
Huge thanks to Saeco for letting me try this fabulous espresso machine! It's made my mornings – and now my evenings – so much better!