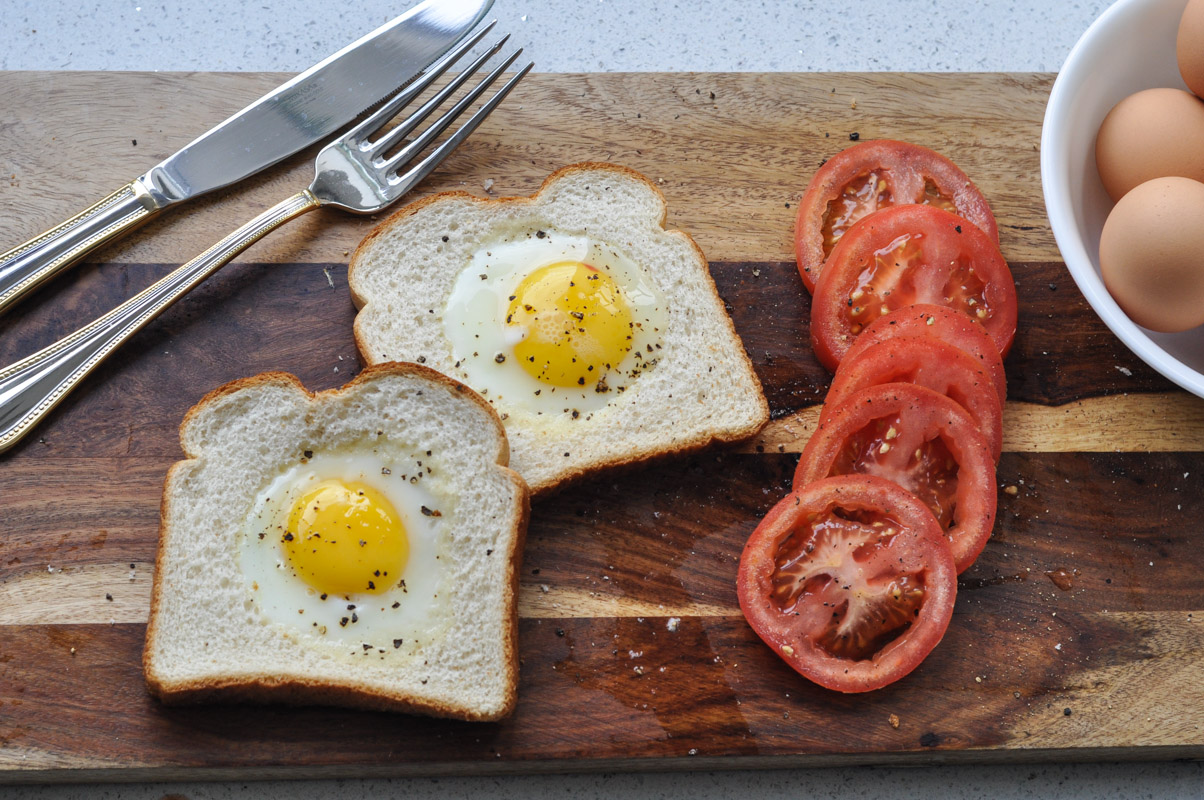 When I first told Mr. Suburble that I was going to be making Toad in the Hole, he looked at me sideways.
"You're going to make WHAT?"
Not to be confused with the sausage dish, Toad in the Hole is a delicious way of taking eggs and bread and making them one. Mr. Suburble is a big fan of a good runny yolk and toast, so I knew that this was going to be right up his alley.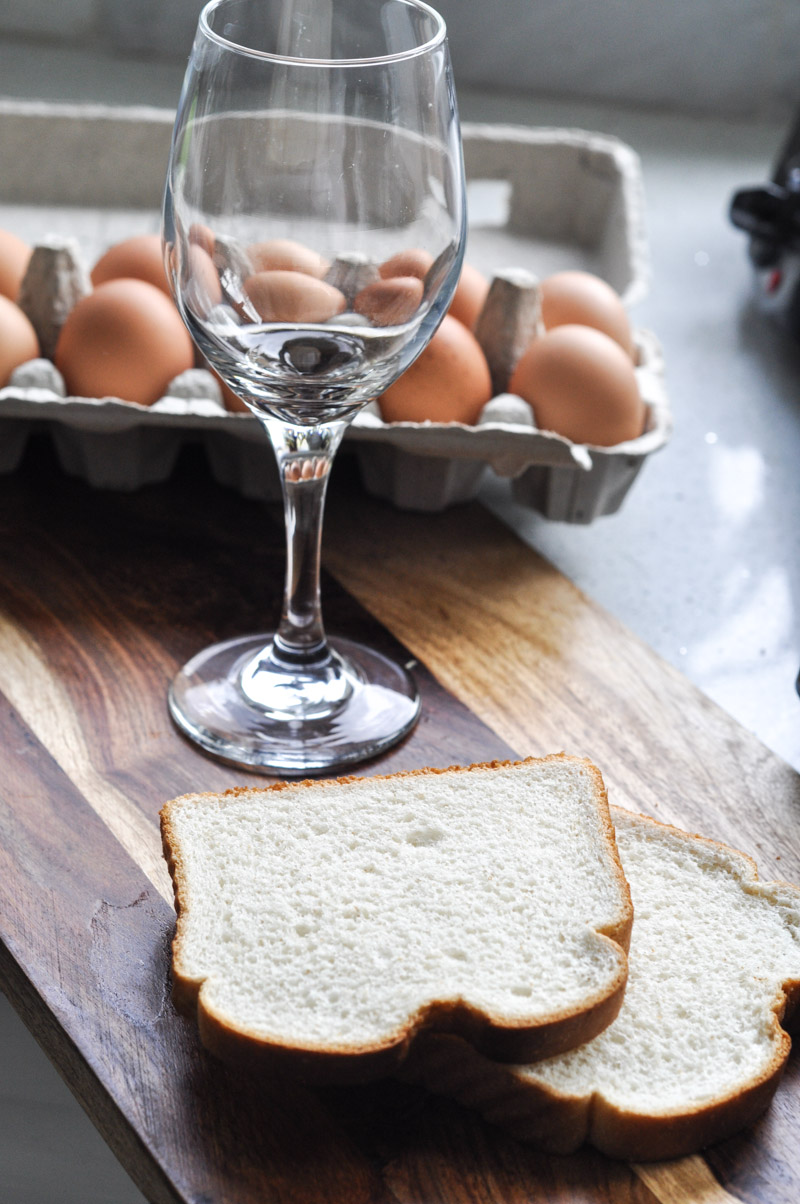 Wine glasses can be useful in the mornings, too! To make that perfect little "nest" for the egg to sit in, I used a wine glass as my "bread cutter".
I used Dempster's Honey Wheat Bread for this recipe. Naturally sweetened with honey and free of artificial colours or flavours, this bread has the perfect consistency and slightly sweet taste that works so well for toads resting in holes!
Ingredients
Two eggs (one per piece of bread)
Two slices of Dempster's Honey Wheat Bread
1/2 tsp butter
Salt and Pepper (optional)
Instructions
Heat up a griddle or a frying pan over medium heat
Using a wine glass or drinking glass, cut out a circle from the center of the bread slices, place centers aside
Lightly butter the sides of the bread that will face down
Place bread, butter side down, onto pan/griddle
Crack an egg into the center of the bread slice, being careful not to break the yolk
Let the egg cook in the bread - whites will become opaque and less runny
When egg has reach desired doneness, remove bread from griddle and serve with salt and pepper!
https://www.suburble.com/2017/03/toad-hole-fried-eggs-nestled-bread.html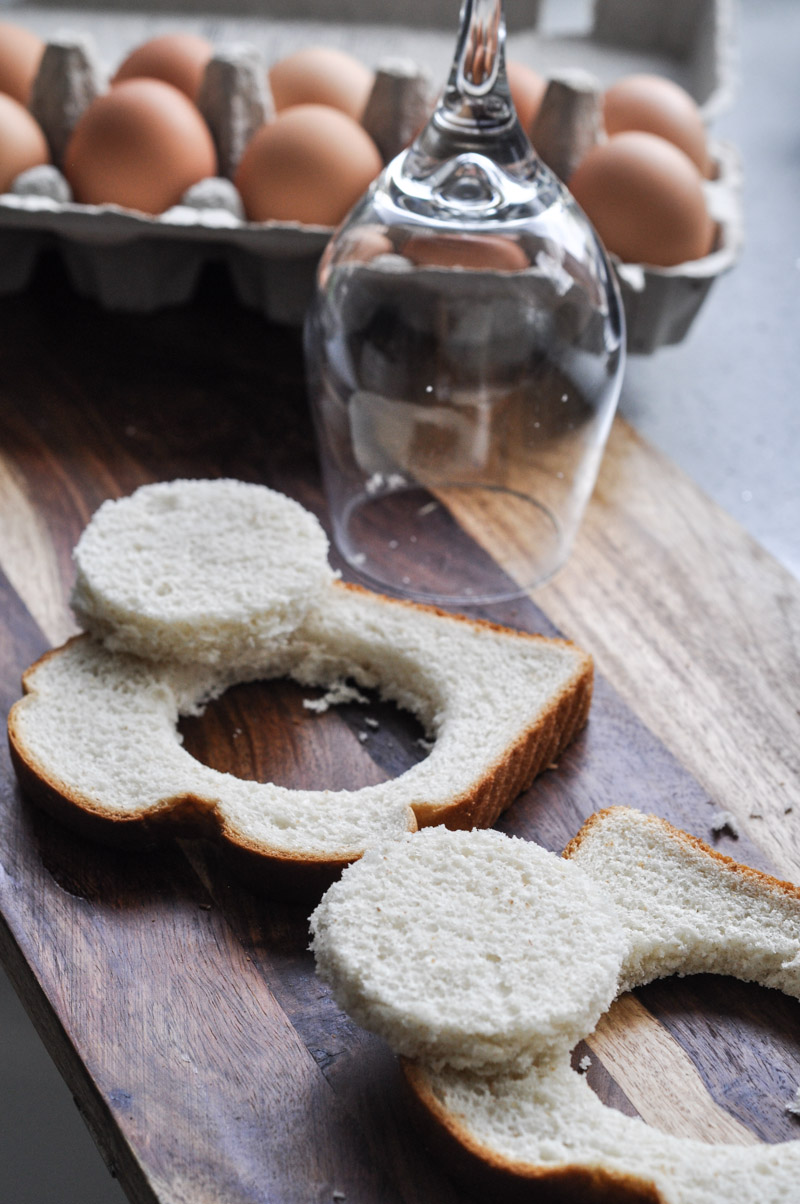 A little wiggle, and a perfect circle is left behind!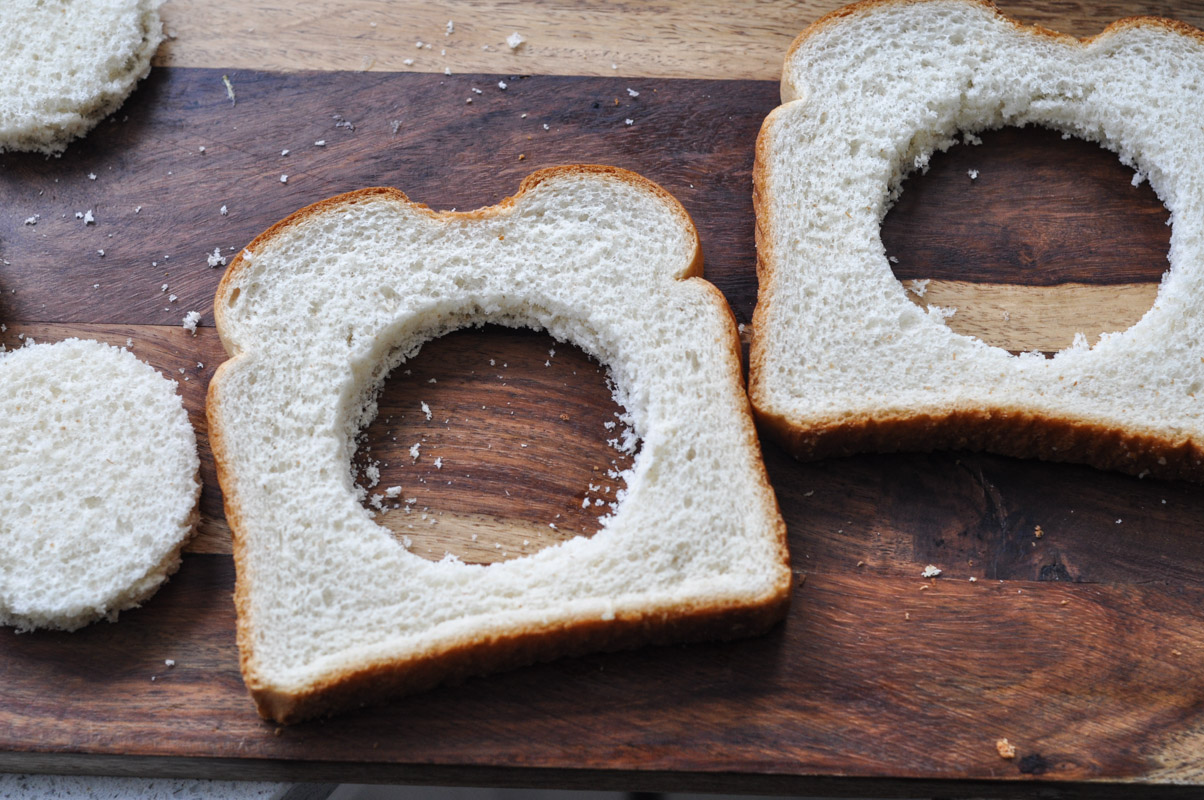 Before I popped the bread onto the griddle, I opted to spread a bit of butter on the side that would face down. This would create a buttery toasted side of the bread.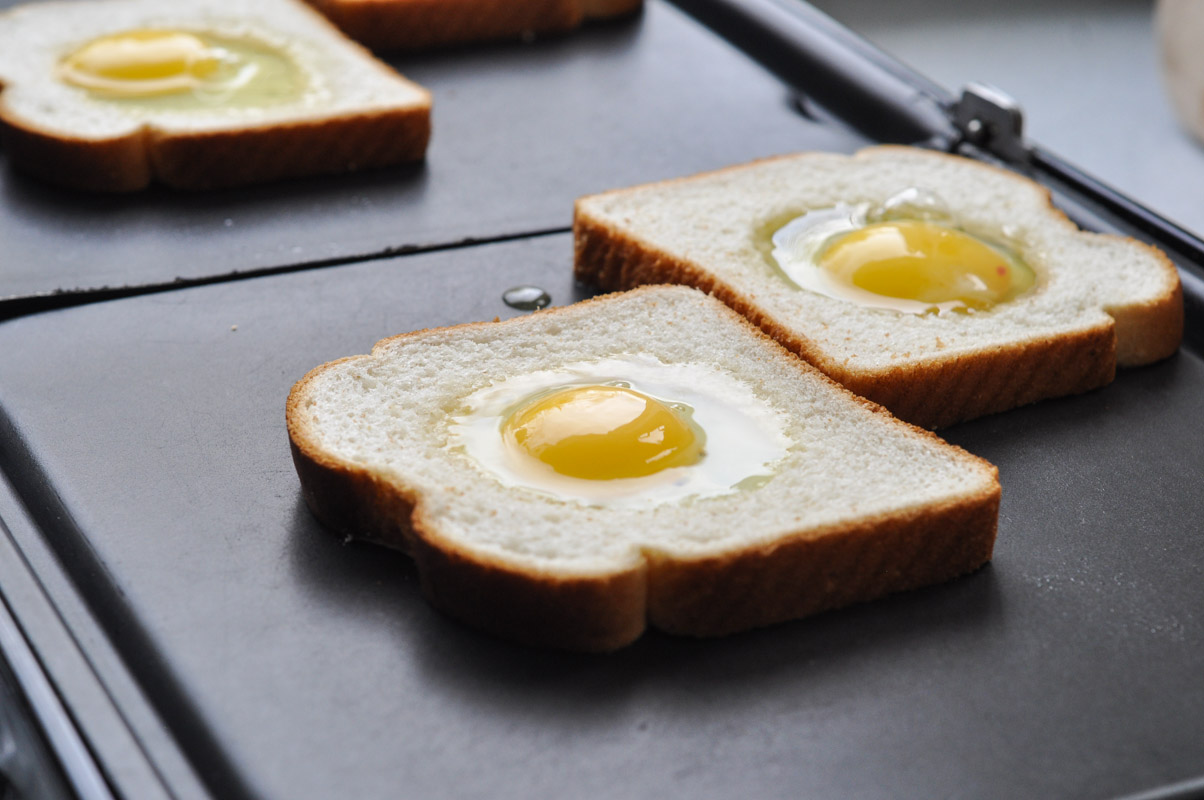 Once I placed the bread, I immediately cracked the egg into the center. A little tip: hit the egg on a counter or another flat surface – NOT on a corner. You'll get a cleaner break, and it will be easier to let the yolk slip into the hole without breaking.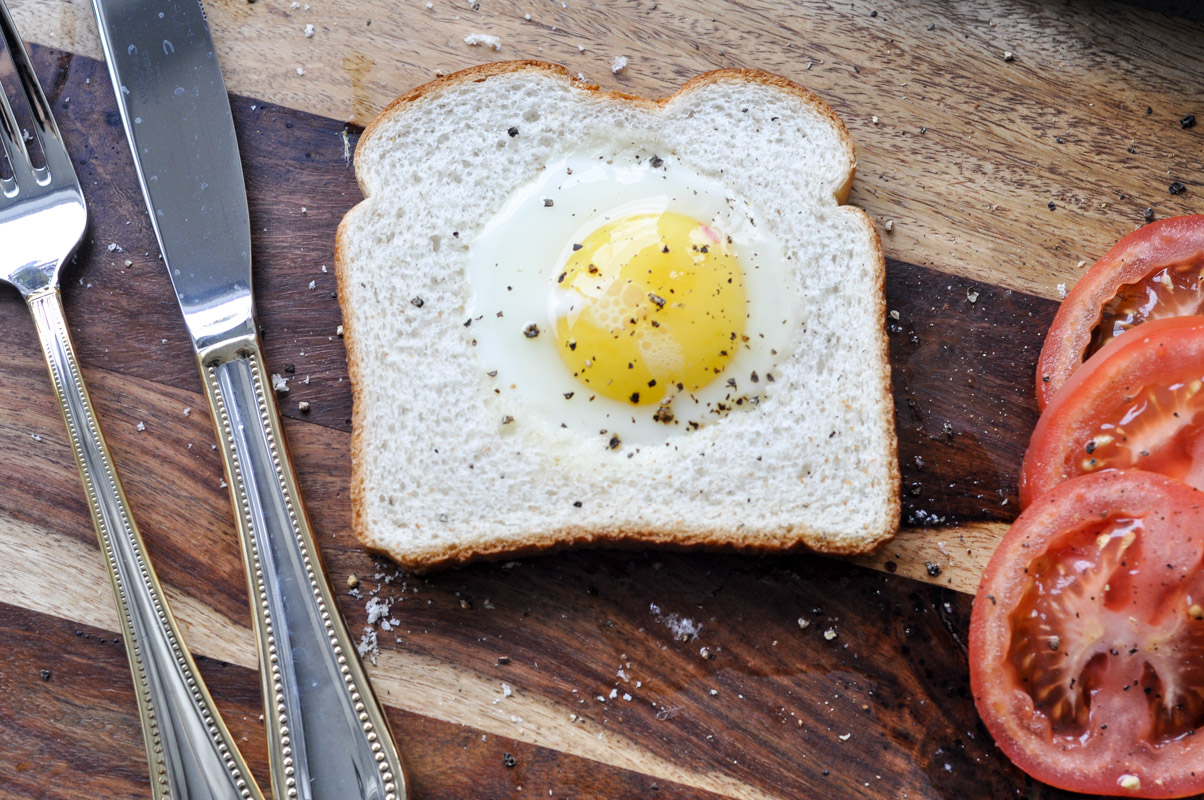 Once the white has cooked, and the bread can be moved around on the pan, the Toad in the Hole is ready to be Toad in my Belly!
Because we love pepper in this house, I very generously peppered the egg… and the tomatoes. Pepper all the things!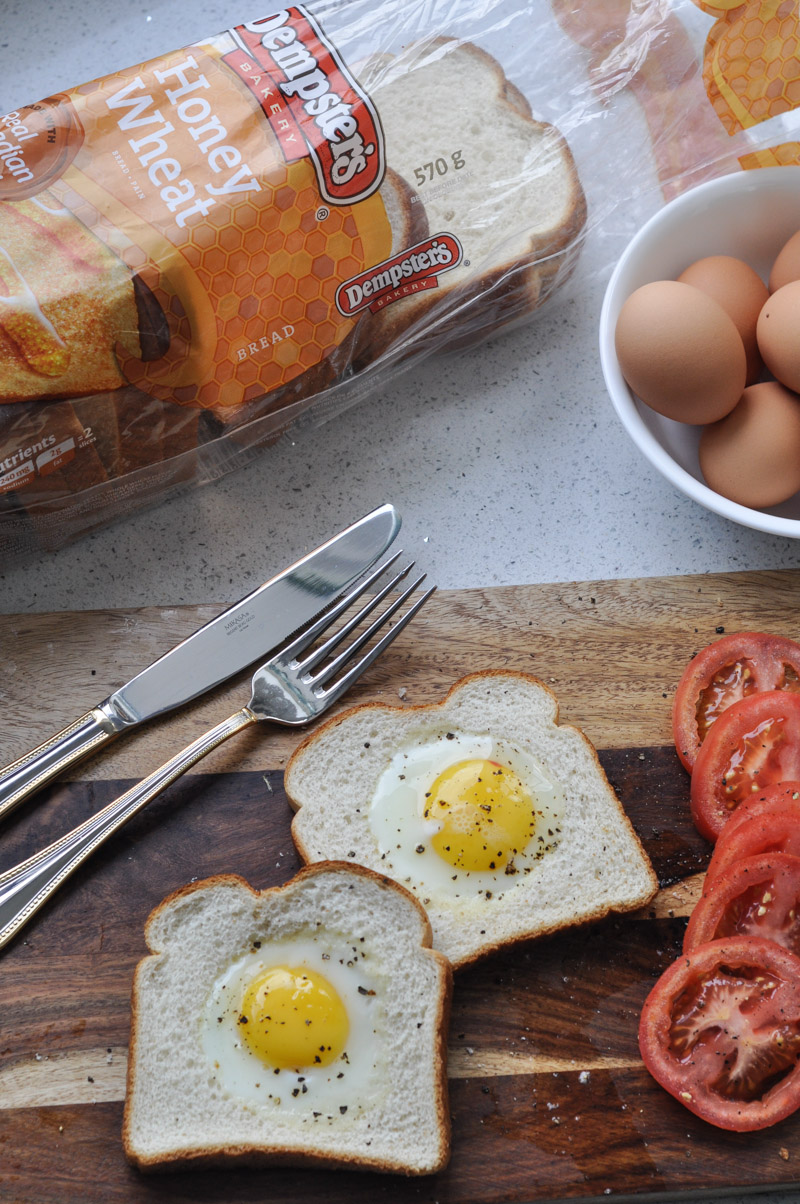 I'm impressed with that happy yolk, aren't you?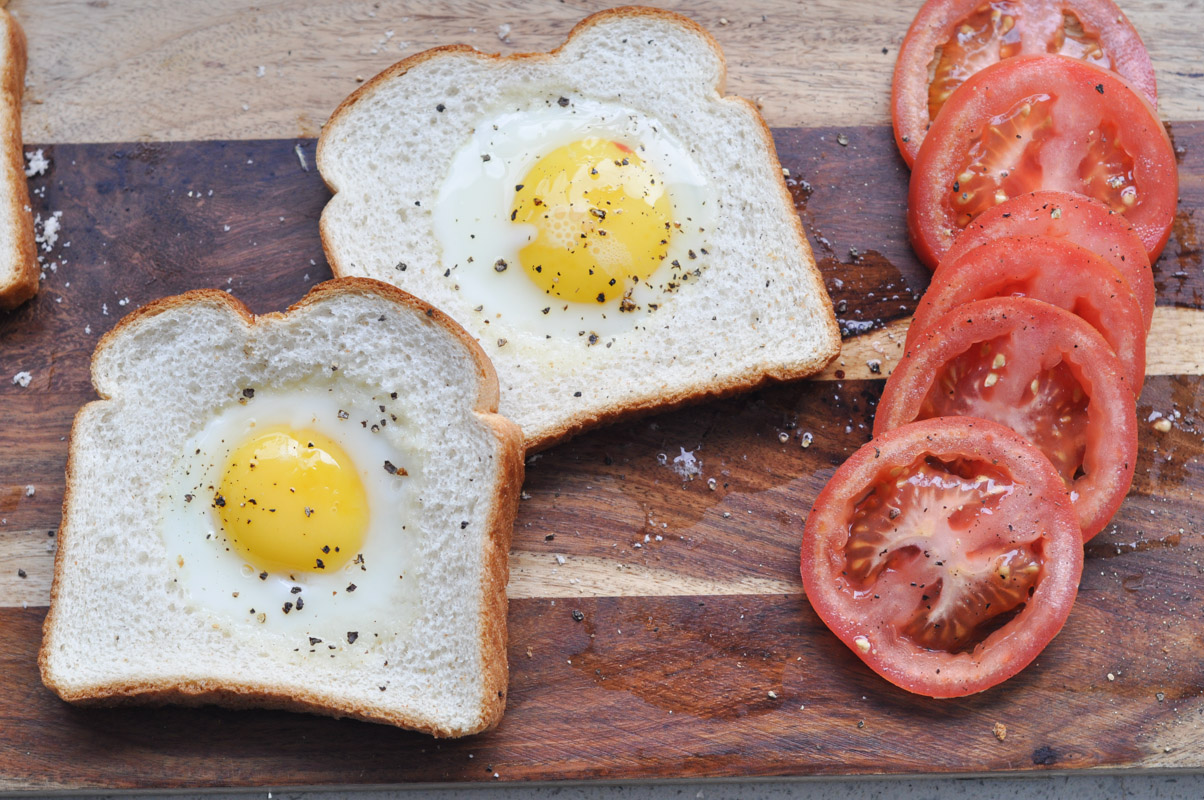 Because I'm a bit of a sinner when it comes to food, I might even put a little dish of ketchup next to Toads… but shhh…. don't tell anyone.
Give this simple and delicious dish a try in your home. Breakfast, lunch, snack… it's an anytime dish that makes you feel full.
This post was sponsored by Dempster's. As always, all words, images, and ketchup-loving husbands are my own.